More than 100 Columbia alumni gather at the Beijing Center to celebrate the holiday season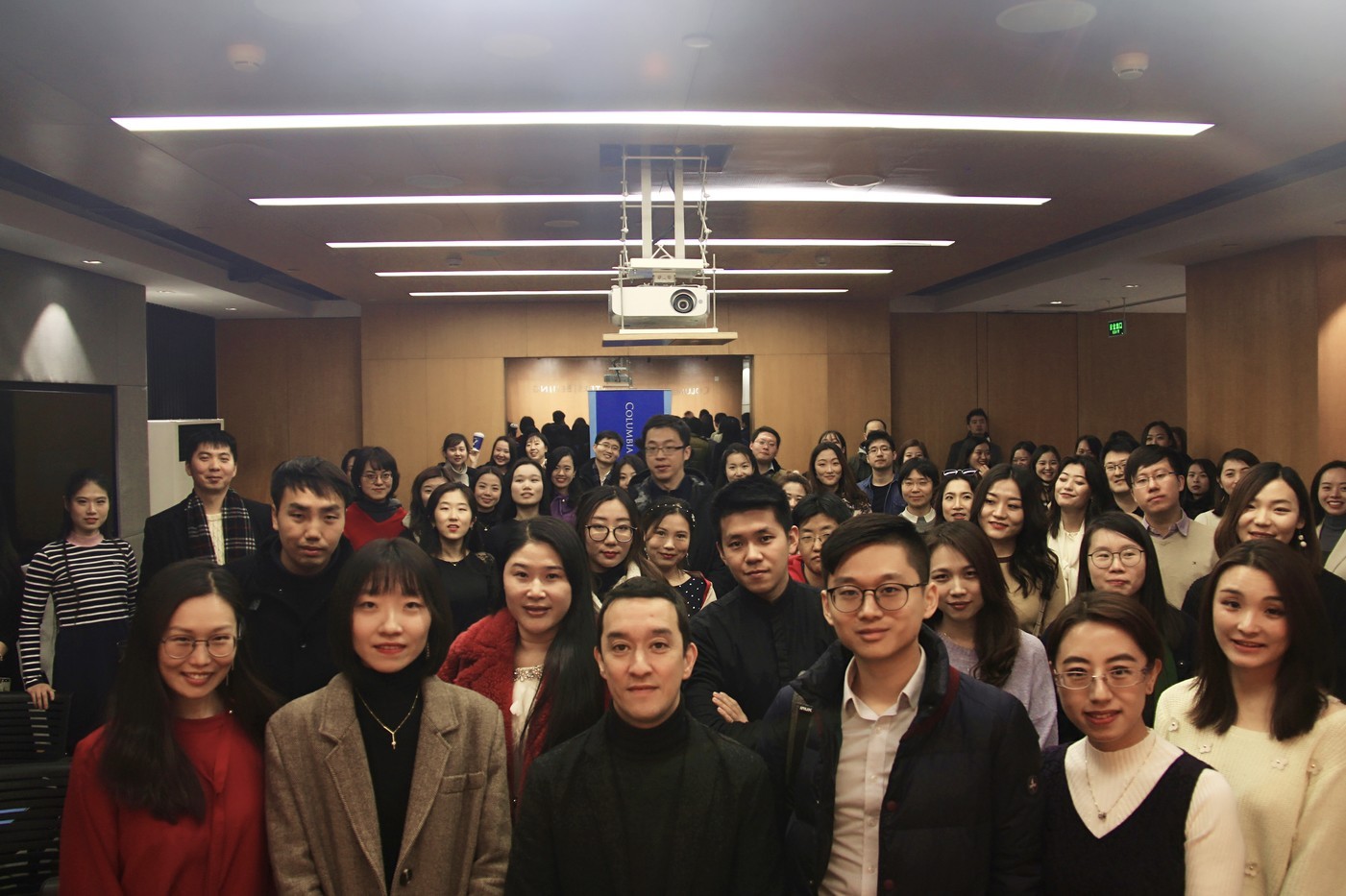 On December 23, more than 100 Columbia alumni gathered at Columbia Global Centers | Beijing to celebrate the holiday season. The event was supported by Columbia Alumni Association of Beijing.
Helena Xiao, assistant director of the Beijing Center, delivered a welcoming speech. She said that the Beijing Center is a home away from home for all Columbia alumni. As the only official administration of the University in China, the Beijing Center aims to use its resources to help alumni and students achieve their personal and professional goals. In the meantime, the Center welcomes Columbia alumni to visit the Center and to share their insights, experiences, or job/internship opportunities with their juniors.
XU Fan, board member of CAA Beijing, also expressed his best wishes to all alumni. He strengthened the mission of CAA Beijing, that is to serve and engage with alumni from all schools of Columbia in Beijing. The CAA Beijing is hoping for more collaborative events with the Beijing Center.
This year, the Gathering invited Colin Siyuan Chinnery, an artist and curator based in Beijing, to give a keynote speech on his major new project called "Sound Museum". Chinnery and his team have recorded more than 100 old sounds that no longer exist in Beijing today, including the shouts of vendors, the tweets of pet birds, and the ringing of bells. He created a Beijing Sound Museum at the Shijia Hutong museum to restore these lost sounds.
"Beijing's traditional culture is unique in its special focus on sound, and a difficult process of relentless change has marked Beijing's modern times," said Chinnery. "The biggest challenge of examining history through sound is how to recreate the sounds that have disappeared from the fabric of Beijing's reality."
Following his talk, Chinnery had a dialogue with Shiye Fu GSAS '16, a journalist at Jiemian News.
The second half of the reception was informal discussion. Alumni from different schools and industries enjoyed talking and networking with each other.