Art and Global Belonging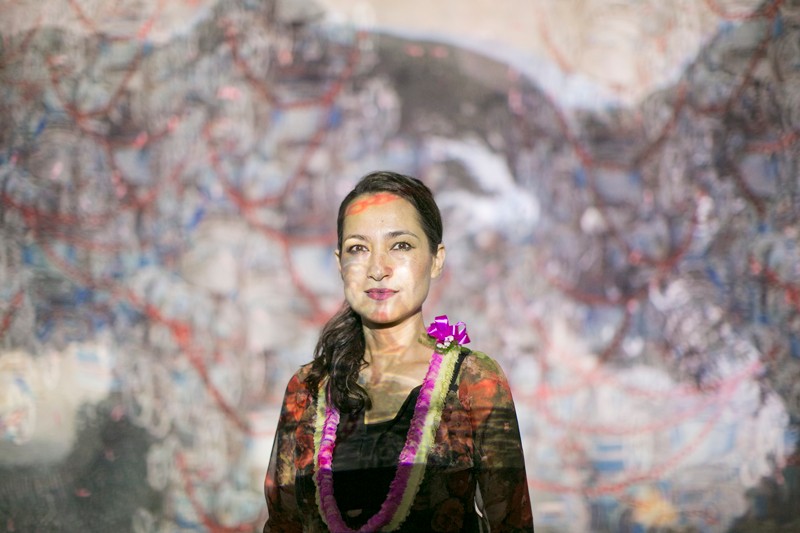 The current crises of the pandemic, as well as climate change and widespread social unrest have laid bare the deep fissures in our worlds, demanding that we reimagine and articulate the possibilities that go beyond narrow binaries of national/global or past/ present. Shahzia Sikander, a Pakistan-born, New York-based leading contemporary artist, engaged in a wide-ranging conversation about art, ideas and notions of global belonging with Dr. Vishakha Desai, Senior Advisor for Global Affairs to the President of Columbia University, on November 12, 2020.  Entitled 'Breaking Binaries: Thinking About Art in the Covid Age', the program was organized by Columbia Global Centers | Istanbul, in partnership with Columbia Global Centers | Mumbai and the Pera Museum, Istanbul. 
The conversation stemmed from the 'Miniature 2.0. Exhibition' at the Pera Museum, which focused on contemporary approaches to miniature painting, featuring the works of 14 artists from different countries including India, Turkey, Iran, Pakistan, Saudi Arabia, and Azerbaijan whose works go beyond the form and context of traditional court paintings.  The exhibition included Ms. Sikander's digital animation 'Parallax' (2013), which blurs the distinctions between traditional and contemporary as it re-invents and experiments with the technique of miniature painting as a multicultural and multi-local form. 
In her presentation, the artist discussed her education and training in the Indo-Persian miniature painting form three decades ago, and showed how her work addresses the themes of colonialism, orientalism, economic inequality, gender binaries, politics of identity, discrimination, and representation in artistic practice. A conversation between her and Dr. Desai followed, in which they reflected on art's ability to hold multiple meanings and layers, and its role in expressions of dissent and protest movements, many of which have gripped different parts of the world. 
The program, which was live-streamed on YouTube, gave participants the opportunity to send in their questions for the panelists and sparked discussions around the importance of selecting material mediums for artworks, issues of access to archives and digitization of visual and literary sources, how the pandemic has affected Ms. Sikander's practice, and advice for artists and students on dealing with the challenges and disruptions brought on by Covid-19. The global crisis triggered by the pandemic has ushered a new kind of engagement with our societies and Dr. Desai emphasized that re-imagined societies would have to be more cognizant of "how we think of ourselves in relation to others," beyond the exclusionary logics that divide geographies and cultures.