Conserving Nature in our Cities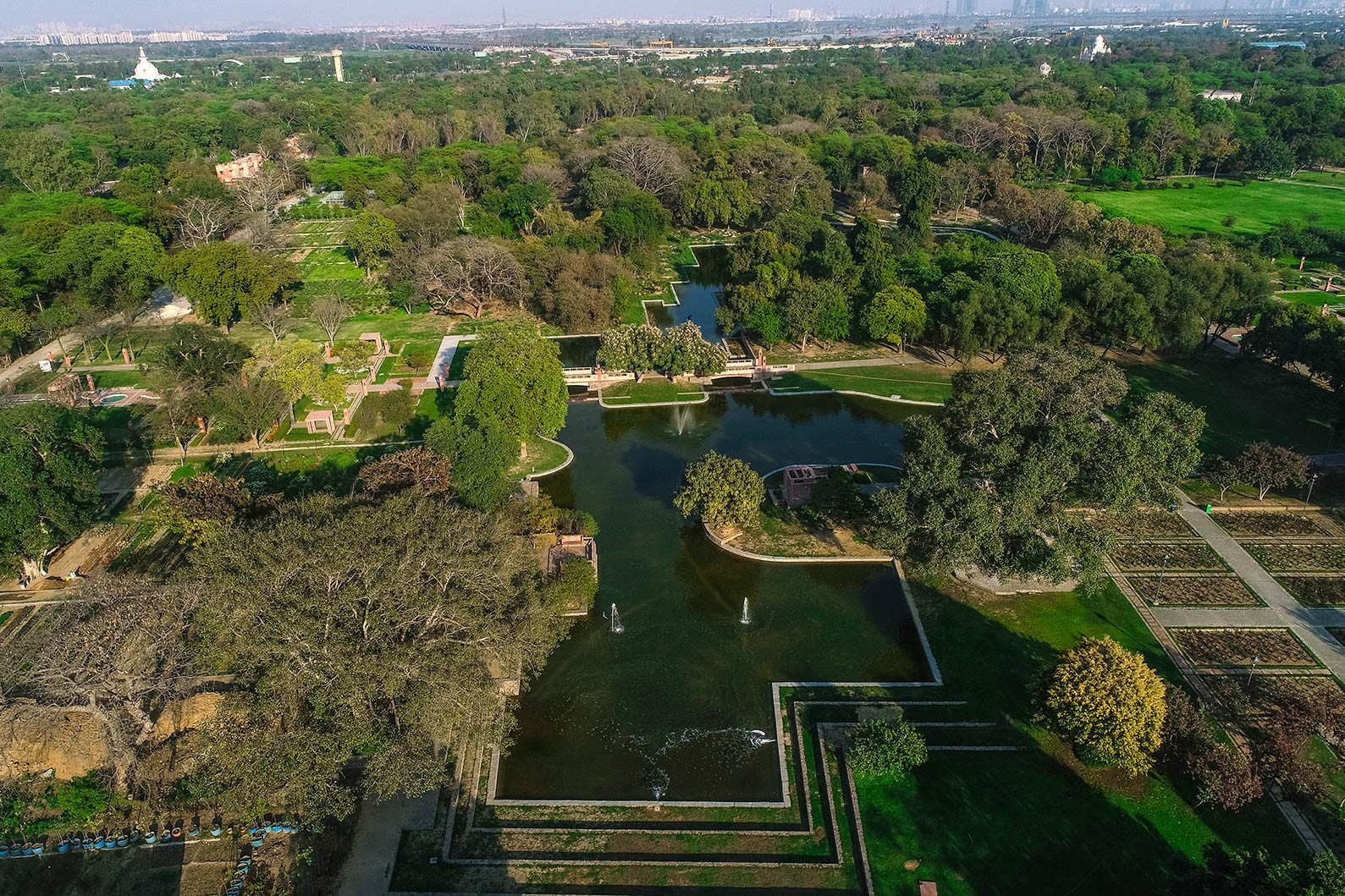 As cities grow, they pose severe challenges for green spaces and biodiversity.  Studies demonstrate that cities with natural or created nature reserves regenerate multiple ecosystems, motivate citizens towards sustainable behavior, and have a positive impact on pollution and health hazards.  To this end, Columbia Global Centers | Mumbai launched an exciting research, education, and public engagement initiative on Green Reserves in India. 
Sunder Nursery in New Delhi
The Center entered into a knowledge partnership with the Aga Khan Trust for Culture (AKTC) in India to support the recently restored 16th century Sunder Nursery, considered to be "New Delhi's Central Park."  The park lies in the heart of India's capital and is significant for its Mughal monuments and vast experimental heritage of trees and plants.  AKTC has led the conservation of the larger project area which contains the park, beginning with the restoration of the iconic Humayun's tomb in 1997.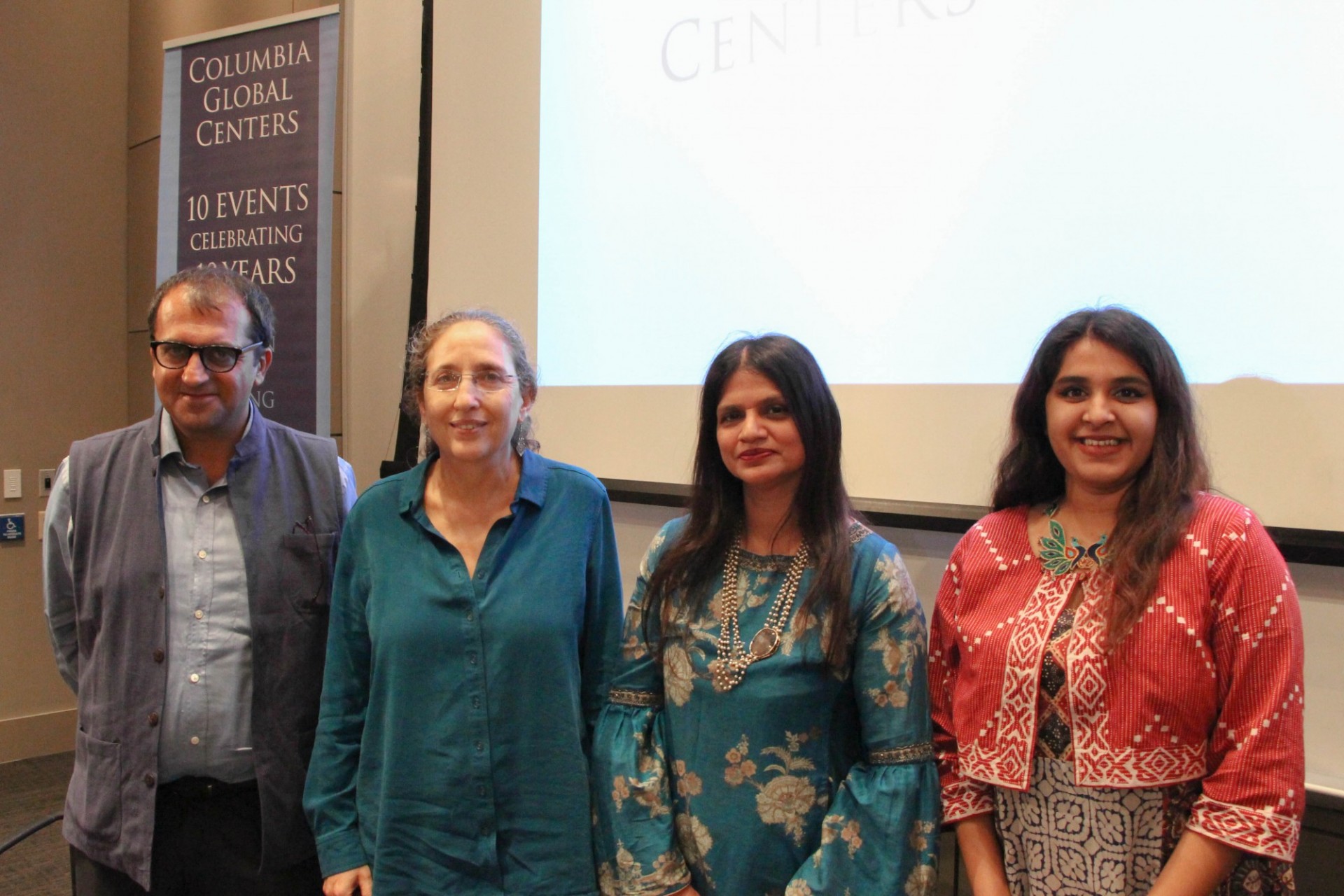 To announce this partnership and also to celebrate the 10th anniversary of the Columbia Global Centers, the Center organized a public event entitled City of Haze, Gardens of Beauty: Reimagining Nature in Urban India at Columbia University in New York on September 10, 2019.  A presentation was made by Ratish Nanda, distinguished conservation architect and CEO of AKTC in India, followed by a discussion on urbanization and green spaces moderated by the Center's Director, Dr. Ravina Aggarwal, and featuring Dr. Ruth DeFries, Professor of Ecology and Sustainable Development at Columbia University who has worked extensively on land transformation and wildlife conservation in India.
Mr. Nanda shared AKTC's pioneering multi-pronged approach to working with several government agencies and undertaking urban projects in India that equally emphasize the objectives of heritage conservation, environmental impact, and socio-cultural betterment of local communities.  He elaborated on the process of reclaiming Sunder Nursery and restoring its forest cover, heritage structures, and nursery areas, along with incorporating aquatic bodies, additional vegetation, and paths and circulation systems.  The new landscape's master plan was inspired by traditional Persian and Mughal ideals of garden-planning, realized through a 21st century interpretation.
Emphasizing the importance of demonstrating the impact of such projects in India, especially on lands that have immense competing developmental pressure, Mr. Nanda remarked that "proper development cannot be anti-conservation and conservation done well does not hamper development."  He described Sunder Nursery as a lived space now returned to the citizens of New Delhi and embedded in community, highlighting the need for cultural programs at the Nursery, along with educational programs for students and general visitors.  Many of these programs address the park's environmental heritage that includes over a hundred bird species, two hundred species of trees and plants, a special zone for butterflies, as well as a peacock enclosure. 
The Center's partnership with the Aga Khan Trust for Culture will focus on a series of interventions including public education programs and documentation initiatives that will have the potential to generate internships for students and faculty partnerships from Columbia.
Nature Parks in Mumbai
Are Mumbai's youth disconnected from nature?  If so, how can public education programs better connect communities in the city with India's rich natural habitats?
To share information on this issue, Columbia Global Centers | Mumbai hosted an expert consultation on Mumbai's Natural Heritage: Enhancing Public Engagement on July 12, 2019.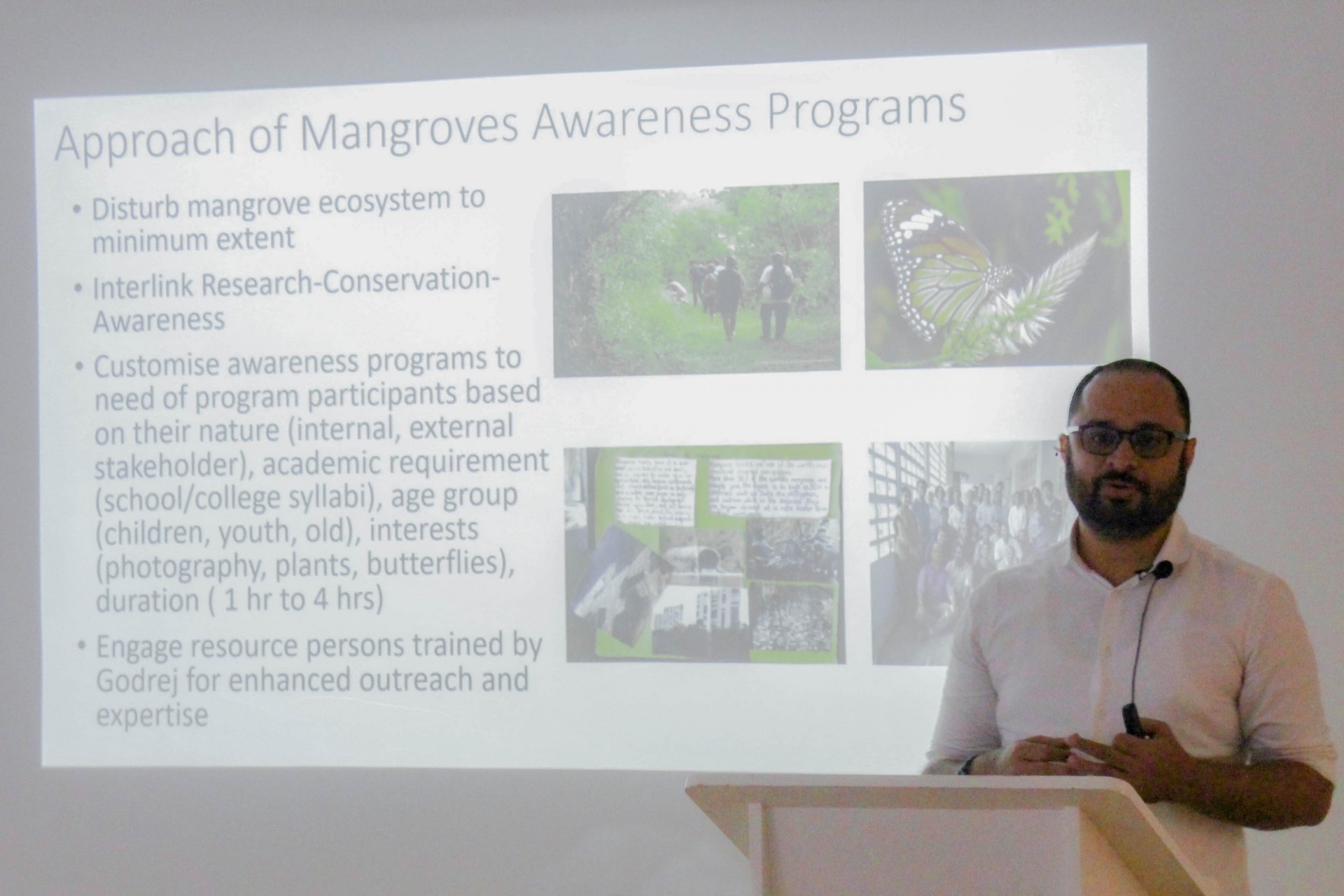 Participants from the city's leading organizations presented their efforts at designing and implementing public programs.  Ms. Farmeen Mistry, Manager, Education and Outreach, World Wildlife Fund (WWF) Mumbai, described the different programs created by WWF for informing, inspiring and empowering youth, school kids, corporate employees, and others by educating them through eco-trails, a one planet academy, and volunteering activities.  Dr. Raju Kasambe, Assistant Director for Education at the Bombay Natural History Society (BNHS) reflected on their focus on experiential learning through multiple courses and onsite workshops with catchy concepts such as Breakfast with Butterflies, Brunch with Birds, Hungama with Herbs, and Toast to Trees.  BNHS leverages its significant government partnerships to reach government-aided schools within Maharashtra.  The use of social media as an outreach tool was brought up by Mr. Laxmikanth Deshpande, Manager, Godrej Mangroves, who described how Godrej Foundation has been managing the mangrove ecosystem of Vikhroli along the West bank of the Thane creek, and how its programs achieve high outreach using trained resource persons and mobile and social media technologies. In addition to a dedicated website and a Facebook group, the Foundation has developed a mobile application that can be used in ten regional languages in the coastal states of India to enable users to identify 65 species of mangroves, as well as to better understand the mangroves ecosystem.     
The consultation also focused on the role of documentation and evaluation in advancing environmental sustainability.  Dr. Haripriya Gundimeda, Professor, Department of Humanities and Social Sciences, IIT Bombay, cited results of multiple national and international studies to propose that putting a value on ecosystem service benefits and educating stakeholders about them can help in making informed adjustments in developmental choices at the individual and at the national level.  Dr. V. Shubhalaxmi, Founder Director of iNaturewatch Foundation, a non-profit organization working around conservation education topics in the Kharghar area of Mumbai, also stressed the importance of impact studies through baseline research, pilots, a robust criteria indicator matrix, feedback mechanisms, and systematic data collection to help in communicating the impact of a program and in enhancing its future outreach.  Finally, Dr. Rashneh N. Pardiwala, Founder Director of the Centre for Environmental Research and Education, showcased how they deploy documentation and analysis techniques to measure the carbon and water footprint of sites and projects to inform their government, corporate and civil society partners about the impact of their programs.