Innovating for Urban Life and Work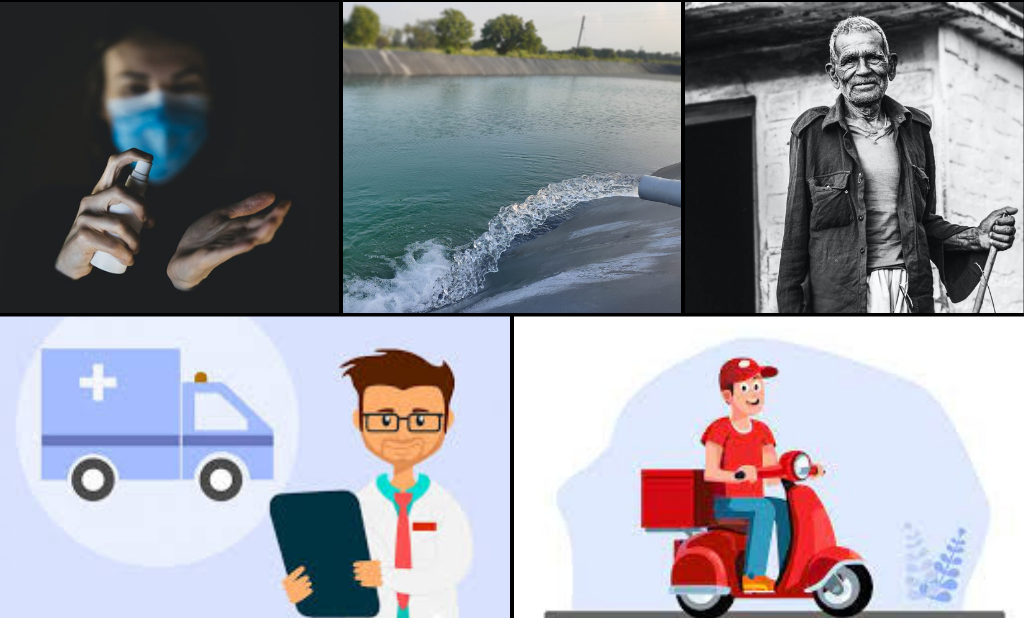 What do a water conservation solution, electric bike delivery system, large-area sanitization application, and emergency responder app have in common? For one, these are all startups tackling pertinent urban issues in India. These are also the winners of the Urban Works Innovation Challenge 2020-2021, a challenge that supports innovators and entrepreneurs who are passionate about building technology solutions for transforming 21st century cities in India into sustainable and safe work environments. As this third phase of the program has to confront realities of COVID-19, some of the winning solutions provide direct resilience against the pandemic, while others improve urban life and work during these difficult times.
Urban Works is generously funded by the RMZ Foundation and is part of a joint project of Columbia Global Centers | Mumbai and the Fu Foundation School of Engineering and Applied Science at Columbia University. Getting selected into the winning cohort brings benefits such as world-class mentorship from Columbia faculty, unrestricted capital, and an opportunity to field-test the product by piloting with real-world customers in Indian cities.
The five selected teams for this year include:
Bandhu
This company is designing an employment portal for laborers in megacities of India who migrate from villages or small towns due to the uncertainty of agricultural earnings. The app enables workers to build their profile and make informed choices, while helping employers connect to a reliable workforce.
DeliverE
This team, comprising Columbia University students, provides electric bikes for e-commerce deliveries in Tier-2 cities and suburbs of India. While major metros remain inundated with similar offerings, the solution offers parity to smaller cities and maintains operations through a sustainable, green pathway.
EmNet
This team, comprising Columbia University students, is developing an application of emergency responders for incidences of cardiac arrest in densely populated cities in India. Given the lack of emergency responders available on call per capita, especially in large metros, the solution can remove the information asymmetry and help provide care when most needed.
PerSapien
This is an Indian Council of Medical Research-certified sanitization and disinfection solution, particularly against viruses, including the coronavirus, most suitable for large-scale enclosed spaces. The team's competitive advantage is that its product is safe for use as compared to chemical-based disinfectants. The solution finds its best applicability in commercial office establishments.
Urdhvam
This startup recharges dry or defunct borewells and provides water for use in industrial or agricultural settings. Given the acute problem of water shortage facing urban India and the depleting groundwater reservoirs in peri-urban areas, the solution is both timely and apt for reducing the burden on freshwater resources.