Preventing Oral Cancer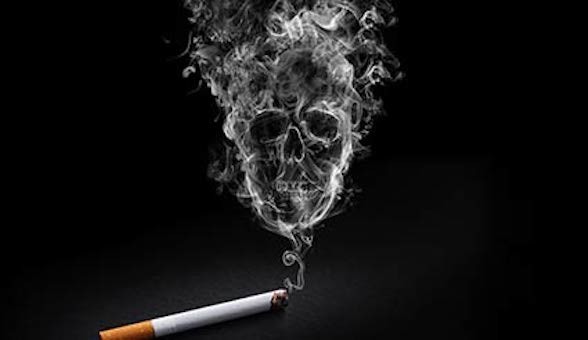 Globally, oral cancer is the sixth most common type of cancer, with India contributing to almost one-third of the total burden. Despite being one of the most preventable and easily detectable cancers, it continues to pose a serious public health problem. As part of the global Oral Cancer Awareness month, Columbia Global Centers | Mumbai organized the fourth online seminar of its series, Screenings that Save on April 28, 2021, featuring leading oral cancer experts from Columbia University and Indian institutions. 
The mortality rate of oral cancer is higher in males than in females worldwide, remarked Dr. Salvatore Caruana, Head of Division of Head and Neck Surgery at Columbia's Herbert Irving Comprehensive Cancer Center, as he presented the epidemiology of oral cancers and discussed the associated risk factors. He identified the role of viruses in oral cancer development, particularly the Human Papillomavirus (HPV), together with tobacco and alcohol use, diet, poor oral health,  genetics, socioeconomic factors and inequalities, as key contributing factors. Addressing these risks was extremely important for designing and managing both population and individual prevention strategies, he noted.  
The second panelist, Dr. Arjun Singh, Fellow in the Department of Head and Neck Surgery at Tata Memorial Hospital, traced the landscape of oral cancer prevalence in India and spoke about the widespread tobacco and alcohol use in the country. Lack of funding in oral cancer research, high out-of-pocket costs, concentration of resources in metro cities, lack of infrastructure, and poor awareness among people of India were some of the challenges that were highlighted by Dr. Singh. Even though oral cancer can be prevented, treated, and controlled, there exists a significant gap in the Indian public's knowledge, attitudes, and behaviors. Investing in public awareness about the harms of tobacco and alcohol use, using technology in early detection of precancerous and cancerous lesions, formulating comprehensive tobacco control policies and programs, and implementing them at community and facility level, were some of the solutions proposed by Dr. Singh to overcome the burden of oral cancer in India. 
Most oral cancers result from tobacco smoking or using tobacco in other forms such as areca nuts. Dr. Monika Arora, Director of the Health Promotion Division at the Public Health Foundation of India, elucidated the different government policies and tobacco control programs in India. Stating that the advocacy for tobacco control by civil society and community-led initiatives has acted in synergy with the tobacco control policies of the Government, she gave examples of different community initiatives such as Project MYTRI and various endgame strategies that have been in place to reduce the burden of the tobacco epidemic in India. The public health gains from reducing tobacco use are huge and indisputable yet evidence states that  tobacco industry interference is  one of the most important barriers to advancing tobacco control and public health by subverting enforcement of smokefree laws and opposing data transparency and sharing. Use of massmedia campaigns to increase public awareness, use of tobacco Quitline services, promotion of screening and early diagnosis of cancer and strict enforcement of the different tobacco control laws, were some of the measures suggested by Dr. Arora to control the spread of tobacco use in India. 
The panel discussion, which was attended by a global audience comprising dental professionals, researchers, oncologists, and students, shed light on the devastating effects of oral cancer, highlighted findings about proven effective tobacco control measures, national programs and legislation prevailing in India, and solutions for moving toward a tobacco-free world.