Pride and the Pandemic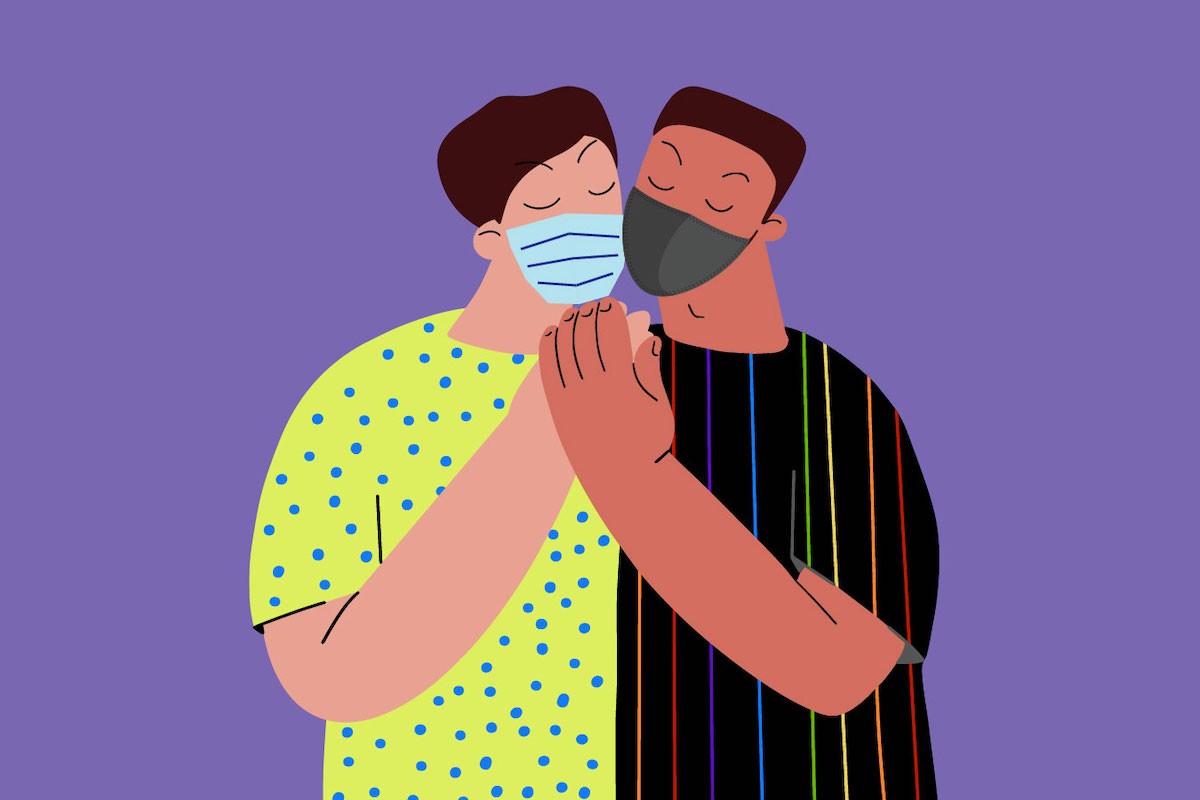 To commemorate Pride Month 2021, Columbia Global Centers | Mumbai organized a virtual conversation on June 10th to unpack the legal rights of LGBTQ+ relationships in India, and analyze the queer community's access to networks and services during the coronavirus crisis.  The program was dedicated to the memory of James Williams, a Columbia College alumnus and New Delhi-based equal rights activist and proponent of enhancing queer representation in media, who had recently passed away in India due to coronavirus complications. The Columbia Alumni Association of India served as the program's outreach partner.  The panel featured Columbia alumni, Geetanjali Misra, SIPA '89, Co-Founder and Executive Director of CREA, and Anish Gawande, CC '18, Curator and Co-Founder of PinkList India, in a conversation moderated by the Center's Director, Dr. Ravina Aggarwal. Shruti Kumar, a close Columbia classmate of Mr. Williams was present to say a few words in his honor at the beginning of the program.
Drawing from the history of the LGBTQ+ movement in India, panelists shared where the equal rights movement in India stood at present and what its most pressing challenges were. They addressed the Indian Supreme Court's strike-down of the colonial-era Section 377 and its positive directions for the queer community, highlighting the many ways in which lack of equal rights prevented a life of dignity and fulfillment. Noting the persistence of unequal civil and marriage laws within the Indian legal system, panelists deliberated on the creation of more inclusive frameworks, even outside the marital one, that would enable marginalized groups to avail of the protections and safeguards afforded to other groups.  
Turning to the ongoing pandemic, the panelists elaborated on its effect on the queer community in India and how pre-existing inequalities and patterns of discrimination were more sharply felt during such a crisis.  They highlighted challenges by citing increased cases of harassment and violence in lockdown, and loss of income, especially for queer people engaged in informal sectors.  Amidst the anxieties of the pandemic and difficulties around access to medical facilities and health infrastructure and travel, queer partners, especially those with different passports, felt the added brunt of anxieties around the lack of formal spousal rights in medical settings and precarious visa privileges, the panelists explained.  Drawing from the work of their own organizations and personal experiences, they shared critical information on national and international organizations, and support networks that were providing assistance and relief to queer communities, and discussed methods of broadening the spectrum of equal rights in India through political advocacy, pressing for anti-discrimination laws, sensitization among medical and government staff, and education.
The discussion was followed by a Q&A segment that addressed issues of urban-rural divide, creating solidarities within movements and advocating across multiple platforms, and moving towards intersectional alliance-building to fight for more formative and inclusive rights for all.  The program was part of the Center's broader programming around Covid-19 and its effort to create a platform for probing how spaces of inclusion, diversity and safety can be fostered and expanded at the community and institutional levels in India.