Reception for New Students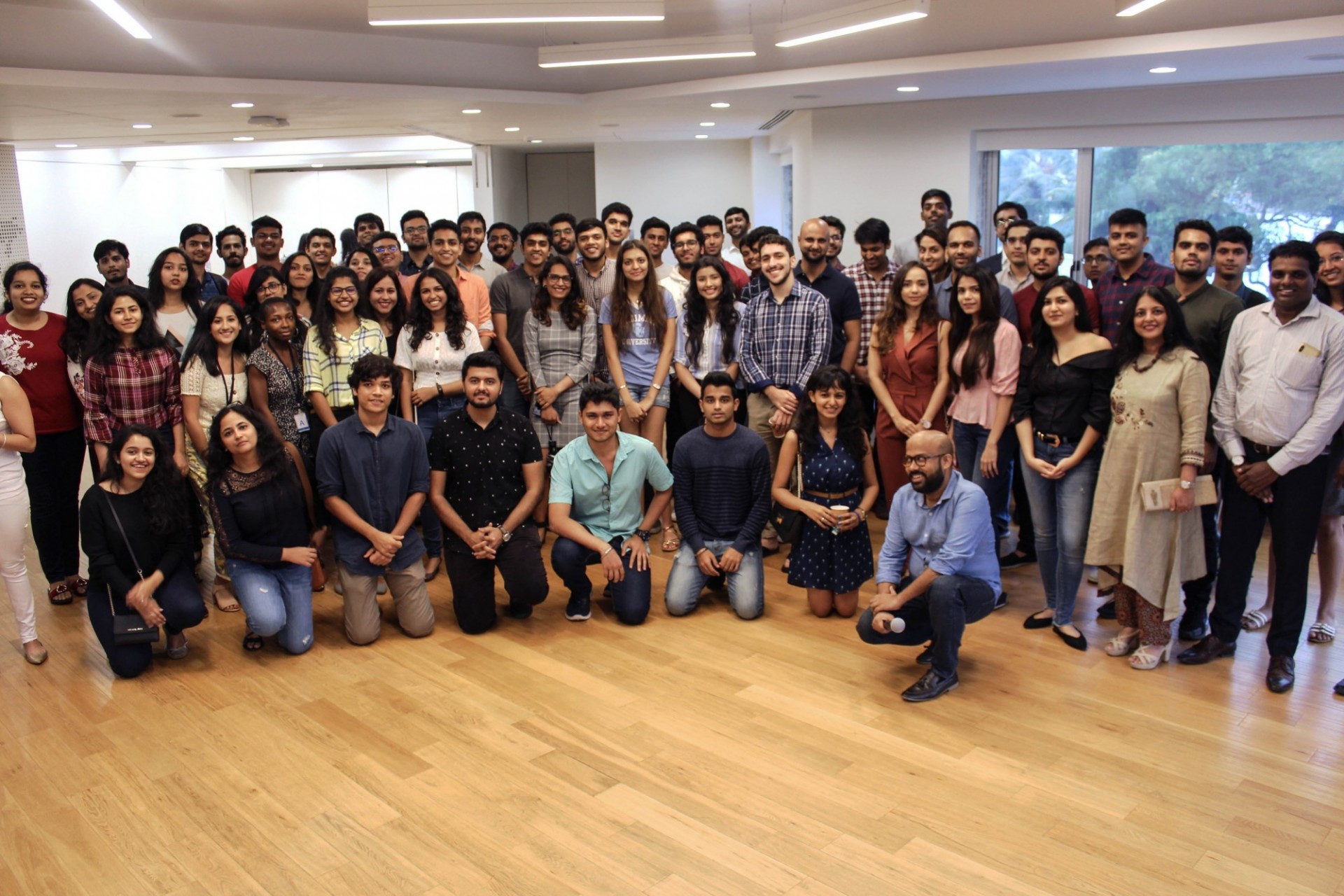 Columbia Global Centers | Mumbai organized a send-off event for graduate and undergraduate students newly admitted to Columbia University on July 11, 2019, in partnership with Columbia Alumni Association of India's Mumbai Chapter.   With more than 80 attendees, the event gave students a chance to interact with their peers and Columbia alumni, and learn more about student life at Columbia University.  The Center's Director, Dr. Ravina Aggarwal, and members of the alumni community welcomed the students into the Columbia fold.  Alumni shared their own experiences as students at Columbia and highlighted their continued engagement after graduation.
Many students cited Columbia's world-renowned faculty and research when deciding to apply to the university.  Siddhant Sanghi, an incoming freshman to the School of Engineering and Applied Sciences for biomedical engineering, highlighted a research group from Columbia's recent discovery in fighting cancer.  He said, "Having the opportunity to learn from scientists whose research is featured on the cover of Nature Magazine is truly incredible."  Similarly, Kaagni Harekal, who will be pursuing her PhD in English, was drawn to Columbia for the emphasis on using theory and philosophy to solve real-world problems.  "At Columbia, your education inside the classroom is complemented by your experiences outside," she remarked.    
The wide range of courses and interdisciplinary programs available at Columbia was a common motivator amongst new students.  Students in attendance were enrolled in various programs including law, engineering, nursing and medicine, business, and arts.  According to Meenakshi Kurpad who will be pursuing the LL.M. Program at Columbia Law School, "The broad range of courses available is what made me finally pick Columbia Law.  Fintech has disrupted the way financial law practices work around the world, and Columbia is the only university I know of that offers a specialized course in law and fintech." Gauri Bhatkhande, who will be attending the Mailman School of Public Health, observed that "Columbia has a really unique integrated approach to learning, especially in the field of mental health. The course allows me to take subjects from multiple departments, resulting in a more holistic and interdisciplinary approach."
"The huge alumni base was one of the main reasons I chose Columbia.  It is an honor to be a part of this community," said Mihir Kansara, who will be joining the Master of Science in Industrial Engineering Program at The Fu Foundation School of Engineering and Applied Science.  He added, "I'm looking forward to honing my management skills through cross-disciplinary courses in finance, management and data science.  I think Columbia will give me the opportunity to meet the people who really change the world, and perhaps to become one of them."