Responsible Innovation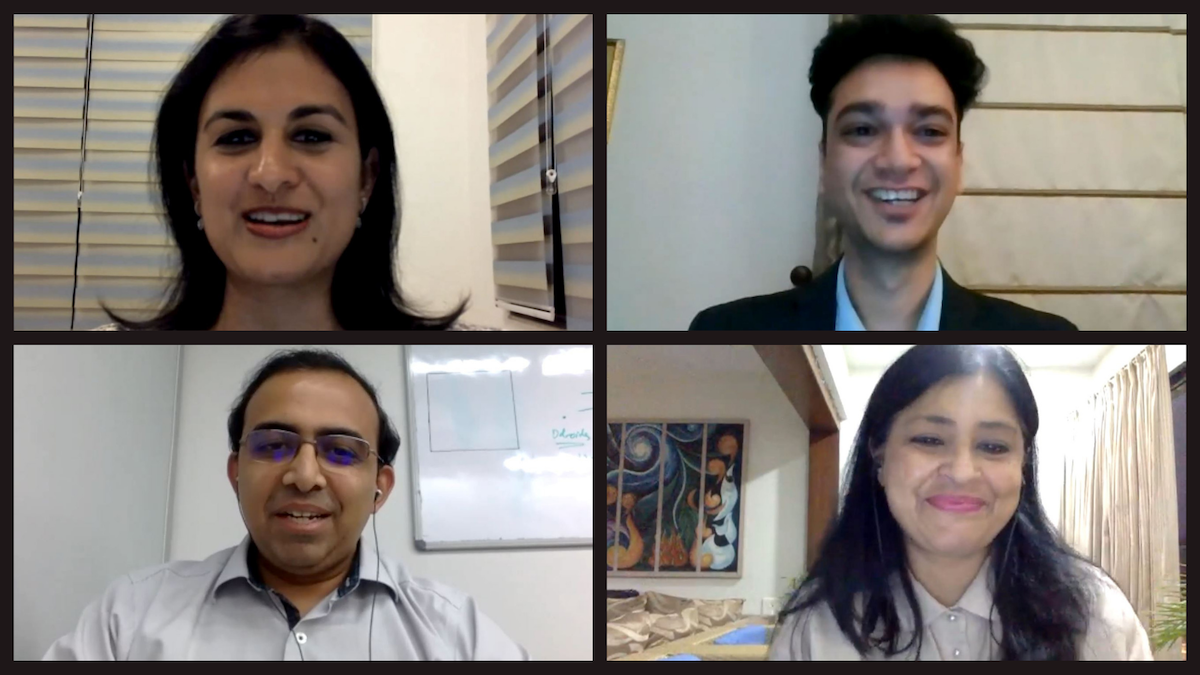 Urban India needs innovators and entrepreneurs to practice responsible innovation to make our cities healthier, safer, and more sustainable. With this imperative in mind, the Urban Works Innovation Challenge 2020-2021 kicked off its third year in India with an aim to design for cities in crisis. The launch event took place on February 4, 2021.
At this India launch, the panel discussion featured distinguished startup founders, including Prashant Chandrasekaran, Co-founder and COO of ValetEZ Services, Kanish Aggarwal, Co-founder and COO of Agua Wireless, and Amrita Chowdhury, Director & CEO of Gaia Smart Cities Solutions. ValetEZ is a smart parking and mobility service provider, based in Bengaluru. Agua is a smart water management startup ensuring efficient water-sharing and preventing leakages at the city level. Gaia is a smart cities solutions company engaged in AI/IoT to optimize various industrial and infrastructure sectors. While Gaia has sought a data-centric approach to responsible innovation, bothValetEZ and Agua have demonstrated sustainability through solutions to lessen carbon emissions and water savings respectively. Two of the three, ValetEZ and Agua, are proud alumni of the Urban Works Innovation Challenge Year 1 and Year 2 cohorts respectively. The moderator of this panel was Swati Salgaocar, Director of the Vimson Group and an alumnus of Columbia University's Graduate School of Architecture, Planning and Preservation. 
The discussion prompted the panelists to focus on their startup journey, especially how they navigated implementation and policy hurdles, as well as how they maintained their focus during difficult times. Ms. Chowdhury spoke of how getting involved in committees, missions, and bodies organized by the government helped her smart city startup as they gained closer proximity to policy cues and enhanced their stakeholder understanding. On the same topic, Mr. Aggarwal opined that local governments at the state or district level have policy consultations where it is imperative that startups showcase the technical and economic viability of their solution. Mr. Chandrasekaran emphasized the fact that three to five years is an ideal time-frame for startups to plan while dealing with the government.
In their concluding remarks, all three panelists highlighted that the success of an innovation is ultimately crucially linked to the resilience of its founders. Being mission-driven at all times is the key to be upbeat and positive despite many hurdles that typically traverse the path of any startup.