A New Initiative on Urban Workspaces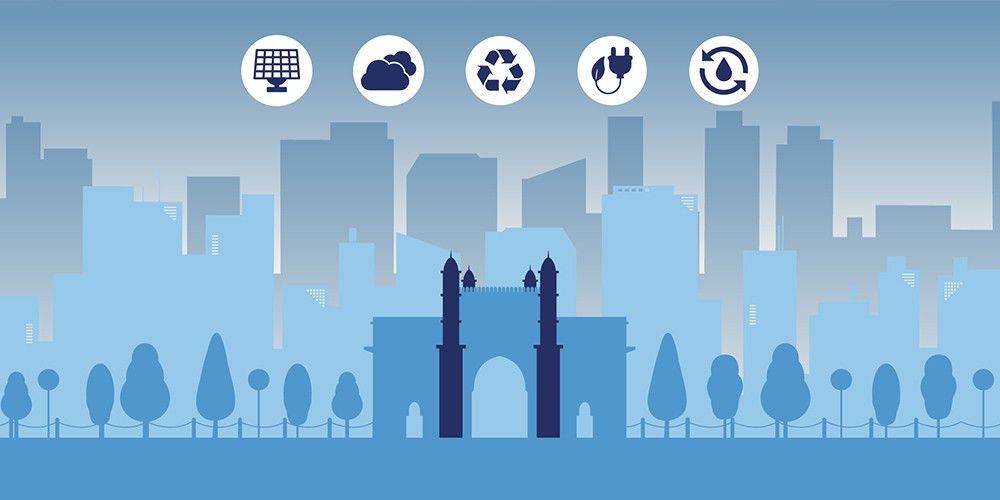 Indian workspaces are undergoing massive transformation spurred by the digital revolution, global economic shifts and resource scarcity. But, until recently, studies and design challenges on the features of innovative workplaces have been primarily focused on US and European contexts. Given that India has the highest youth demography in the world, including from diverse and marginalized socioeconomic backgrounds, a reimagining of Indian workplaces is critical not only to the future economic success of the country, but also to the future of the global knowledge economy itself.
The Asia Workplace Survey 2016 conducted by Gensler, an American design and architecture firm, concluded that supporting innovation in Asian workplaces will require different approaches and designs than those being adopted by western counterparts, and that the time to move forward with these new approaches and designs is now. In light of this, Columbia University's Fu Foundation School of Engineering and Applied Science (Columbia Engineering) is partnering with the Columbia Global Centers | Mumbai to launch the Urban Works Innovation Challenge – a multi-year collaborative design challenge to boost the current and future potential of the Indian workforce. Supported by the RMZ Foundation, the initiative will bring together engineering, planning, and policy solutions to address the critical need to transform 21st-century workspaces into environments that support innovation and productivity.
According to Dr. Ravina Aggarwal, Director of the Mumbai Center, "India must lead the way in creating working conditions that attract, nurture and retain, top talent. This means generating and promoting new ideas, designs, skills-sets and inventions that can support workspaces that are sustainable, secure, healthy, creative, and inclusive. For the inaugural challenge in 2018, we're seeking applications from passionate young professionals and entrepreneurs to improve overall sustainability in Indian workspaces and explore ways to integrate ergonomic, cost-efficient solutions that span industry and socio-economic backgrounds."
Proposed solutions should fall under the broad categories of sustainable resource-use and waste/pollution reduction, green technologies and infrastructure, decentralized energy-efficient solutions, and ergonomics. Participants can apply as individuals or teams and will subsequently be organized into working groups based on their ideas. Those shortlisted will get the opportunity to work with faculty and alumni from Columbia Engineering, as well as benefit from hands-on mentorship from distinguished entrepreneurs and academics in India.
"This challenge is a unique opportunity for young entrepreneurs to develop and pitch innovations that can improve the sustainability of workspaces in India, the World's fastest growing economy. Columbia Engineering is very excited to be a partner in this design competition. The workspaces of tomorrow will shape our future, and by engaging our students in shaping these workspaces we are directly investing in that future." said Patricia Culligan, the Robert, A. W. and Christine S. Carlton Professor of Civil Engineering at Columbia Engineering.
As participants themselves represent a future workforce, they are encouraged to use their own vision for what would make an ideal workspace. For the duration of the challenge, shortlisted teams will also be provided a dynamic work environment at CoWrks Mumbai and Bengaluru.
"The CoWrks Foundry was built to inspire and enable entrepreneurs to build innovative, scalable solutions in tough industries. So naturally, we are pleased to be a part of this unique opportunity for young innovators to propose solutions for some of the country's most pressing social challenges. We look forward to fueling their imagination," said Nruthya Madappa, Managing Partner, The CoWrks Foundry.
The winning team, to be announced in March 2019, will get to pitch their working prototype to leading corporations and investors.
The deadline for applying to the Urban Works Innovation Challenge 2018 is September 7. For details, click here.