Paris Center Stories: Christine Valero, Associate Director of Studies, MA in History and Literature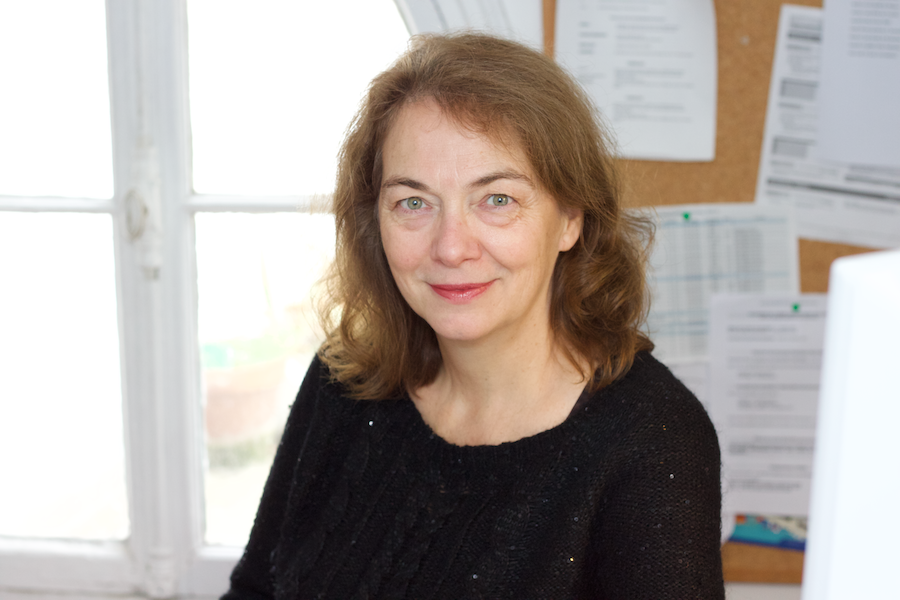 What are the strengths of the Master in History and Literature (HILI)?
When the HILI program was founded in 2011 by Columbia Professors Pierre Force and Emmanuelle Saada, their aim was to create a cross-disciplinary program that would uphold Columbia's rigorous academic standards while also tapping into the extraordinary resources of Paris. Eight years later, the program's greatest strengths remain true to this vision. Under the subsequent direction of Joanna Stalnaker (French) and now Gregory Mann (History), the HILI program has maintained its commitment to interdisciplinary study, and continues to attract students whose interests vary from philosophy to film studies and even neuroscience. The wide variety of thesis subjects attests to the incredible richness of the research and discussions that result.  
Another of the program's strengths is an apt combination of flexibility and rigor in both academic cultures. The core of the HILI program is taught by Columbia faculty: in 2018-2019,  Carol Gluck (History), Pierre Force (French and History), and Thomas Dodman (French) taught methodological and theme-based courses ("Narratives of World War II," "French-America (1534-1804)," and "The 'I' of the Story"). To round out their schedules, students chose elective courses offered at top-tier French graduate schools: the École normale supérieure (ENS), the École des hautes études en sciences sociales (EHESS), and the Sorbonne. Moving between these two academic cultures  involves a certain decentering, forcing students to examine their default practices and assumptions.
Why Paris?
What better place to study the relationships between history and literature? An on-site workshop, led by professor of architectural history and arts Linea Tilly, helps students become acquainted with Paris and the region, and provides a critical perspective of the intellectual and aesthetic history of Paris. Visits to museums and other places are of course an asset – for instance, studying the narratives of World War II by visiting the Mémorial de Caen and the Mémorials de la Shoah in Paris and Drancy makes all the difference.
Paris is also a privileged site for research. Among other resources, students have access to the library at the ENS, which is the only open-stack library in France, as well as the Bibliothèque nationale de France, the film collection at the Cinémathèque de Paris, and the Archives nationales. As an added benefit, living in Paris means students can easily travel to other European cities to access other regional and national archives. Last year, for example, Professor Force brought the students to the archives in Aix-en-Provence, and a number of students traveled to regional archive collections – some went to Touraine or Bourgogne, while others visited Oxford University's Bodleian Library for their research. HILI subsidizes students' travel for research trips and participation in international conferences.
Paris has long been a site of exchange between researchers and creators and the HILI program seeks to facilitate this type of exchange. Thus for the "Narratives of World War II" course, we partnered with Columbia Global Centers Paris to create a film series featuring discussions between Carol Gluck and one or more guest interlocutors, including film specialists, historians (Henry Rousso), and famous actors like Hannah Schygulla. Students also benefited from encounters with writers such as Deborah Levy (a Fellow at the Institute for Ideas & Imagination) and Edouard Louis.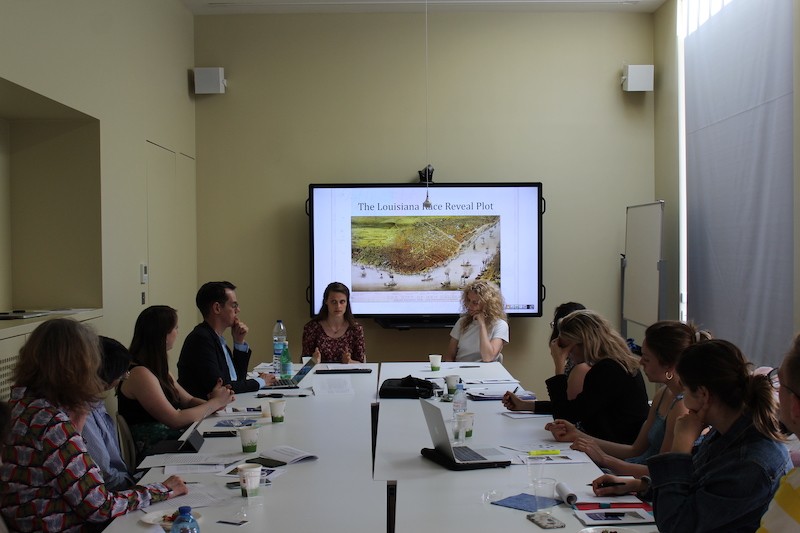 What were last year's student highlights?
The year culminates with work-in-progress presentations to an assembly of program affiliates, including current professors, MA essay advisors, peers, alumni, and Faculty  Director Gregory Mann. The lively debates during these defenses attest to the quality and progression of the students'work.
Many students stay in contact with their directors after completing the program, and last year two stayed to earn a Master's degree at the EHESS. Another student's internship at the ENS led to a full-time position with its Office of International Relations. Perhaps the most surprising path was that of a student who studied the training of young actors in France and was selected to spend a year training at the Conservatoire. Among those who returned to the States, two were accepted to their first-choice PhD programs in history (Berkeley and CUNY).
The ultimate strength of the program is the profound sense of attachment it engenders in students and professors alike. Many professors return to teach again and alumni often serve as mentors for current students. As part of the research seminar, we inaugurated a workshop featuring alumni presentations by doctoral students at Harvard, Michigan, and Columbia. It is this tight-knit and supportive community that propels our students into successful and varied post-graduate careers.