Press Release: Columbia University and Universidad Mayor Sign MOU to Further Joint Research, Education in Public Health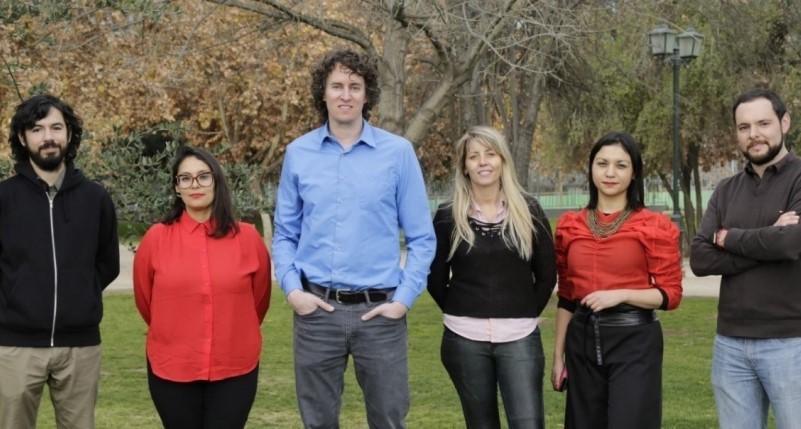 Columbia University's Mailman School of Public Health ("Mailman") has signed a memorandum of understanding (MOU) with Chile's Universidad Mayor to further develop cooperation in the areas of education, research and other activities that they deem mutually beneficial.
Such activities may include but are not limited to facilitating student and faculty mobility programs, pursuing research and other activities of mutual interest and benefit to advance academic and scholarly pursuits, and admitting students into Mailman's and Universidad Mayor's degree programs.
"A signed MOU is a significant milestone for international collaboration, facilitating exchanges between students and faculty, fostering research projects, and promoting cultural immersion and appreciation of cultural diversity," explained Linda F. Cushman, Associate Dean for Field Practice at Mailman. "We are excited to take this important step, which formalizes an existing and productive relationship, providing new opportunities to strengthen cooperative relations in the areas of education, research, and other academic activities," she added.
In turn, the President of Universidad Mayor, Rubén Covarrubias, remarked that "we have striven to deliver quality education in our more than 30 years of experience, which is achieved thanks to outstanding faculty, solid infrastructure and a model of educational excellence, but also thanks to an intense internationalization process that includes alliances of this type with world-class institutions in order to remain at the forefront of knowledge in various subjects."
Specifically, under the MOU the two organizations will look to cooperate by:
Sending and/or receiving students into practice experiences with research components
Facilitating exchanges between researchers and lecturers in teaching
Working together in planning, developing, and disseminating research projects, joint lectures, courses, seminars, conferences and/or symposia
Promoting cultural immersion and appreciation of cultural diversity
The memorandum is to build upon the foundation established between Mailman, Columbia Global Centers | Santiago and Universidad Mayor's Research Center on Society and Health (CISS, according to its acronym in Spanish), which under the direction of CISS Director and Mailman faculty member, Esteban Calvo, kicked off the "Building Healthier Societies" program in 2018 to promote international research collaboration.
Since 2018, collaborative activities carried out within that relationship include: 37 scientific publications focused on three thematic areas: aging and life course, mental health and substance use, and comparative public policies; US$ 768,000 in funded proposals to support research collaboration; and 18 exchange students and researchers working in an international environment, as well as nine virtual internships for Columbia students, who were unable to travel to Chile due to Covid-19, to work with professors and counterparts at CISS on subjects including harm-reduction strategies and interventions in substance use, migration and Covid-19 in Chile, the mediating effect of alcohol abuse on the mental health of older adults, and social isolation and loneliness in older adults.
The MOU now formalizes that collaboration.
About the Columbia Global Centers | Santiago
The Santiago Center is one of nine Columbia Global Centers which promote and facilitate the collaborative and impactful engagement of the University's faculty, students, and alumni with the world, to enhance understanding, address global challenges, and advance knowledge and its exchange. The Global Centers were founded with the objective of connecting the local with the global, partnering with local academia, NGOs, the private sector and other actors to create opportunities for shared learning and to deepen the nature of global dialogue. Since its creation ten years ago, the Santiago Center has organized more than 300 public programs, including lectures by Columbia University faculty members, conferences, workshops, film festivals, documentary screening, book presentations, architectural installations, educational exchanges and site visits. It has focused on public programs, outreach, education and research on issues including health, such as mental wellbeing, aging, and in most recent times, the effects of Covid-19.
About CISS
The mission of Universidad Mayor's Research Center on Society and Health (CISS) is to promote well-being at the individual, social and institutional level in a global context of demographic, epidemiological, technological and environmental change. To fulfill this mission, the center conducts interdisciplinary research of excellence with practical and public policy implications, trains new researchers and disseminates information to broad audiences.