Professor Richard Peña Talking about Film in Beijing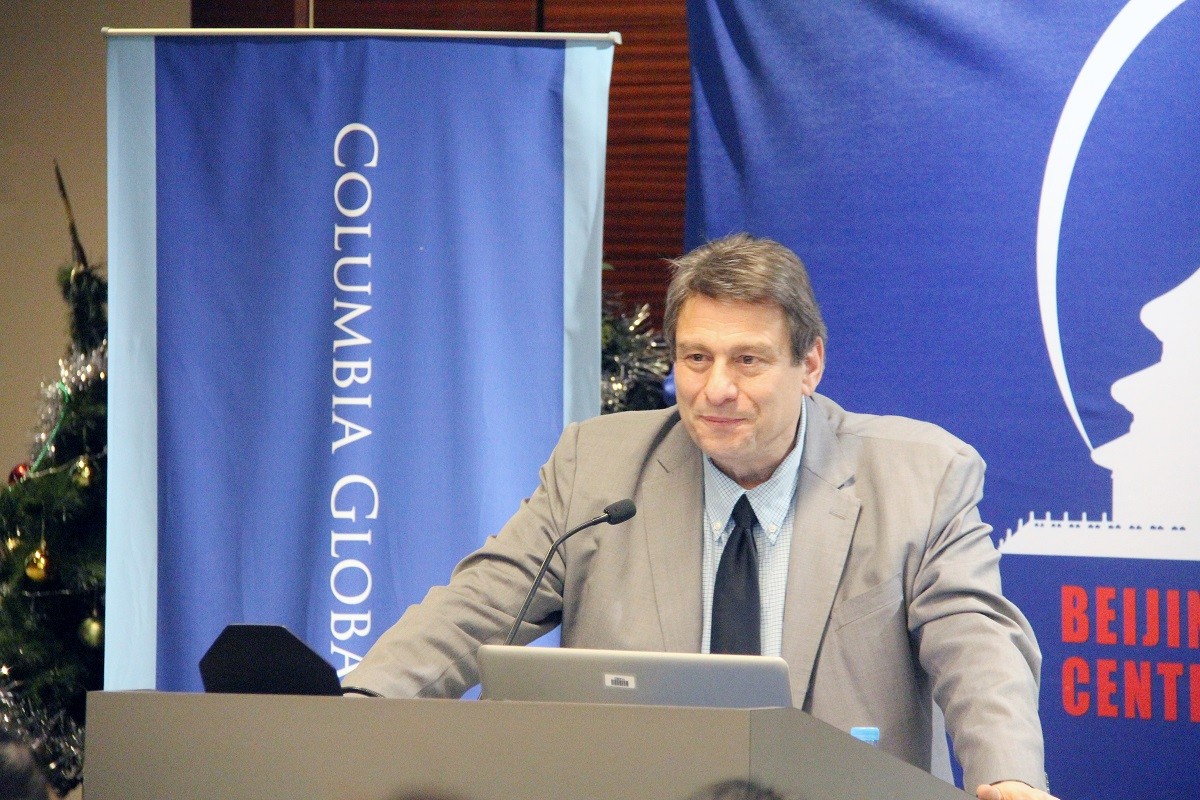 On December 18, Columbia Global Centers I Beijing in collaboration with Beijing American Center presented a talk by Professor Richard Peña, Professor of Film at Columbia University's School of the Arts, Former Program Director of the Film Society at Lincoln Center, and Director Emeritus of the New York Film Festival, themed on Inventing Independent Cinema: A Celebration of Maya Deren, 1917-1961. The lecture explored the life and achievements of one of the most important avant-garde artists in American cinema history, Maya Deren, who was not only an inspiration to alternative and experimental independent filmmakers but also a promoter for artist-run organization model for independent film distribution.
During the talk, Professor Peña screened and analyzed three of Maya Deren's best-known short films - Meshes of the afternoon, At Land, and A Study of Choreography for the Camera. He discussed the elements such as story, characters, music, editing, techniques, cinematography, etc. in the films as well as the significance of Maya Deren's works within the context of the postwar America. 
The lecture was followed by a half-hour Q&A session. When asked by the audience on the current situation of independent cinema in the United States, Professor Peña expressed his negative opinion that it has lost resemblance in terms of techniques, producing, financing, distributing etc. to the original independent film movement: "The term (of independent cinema) is hijacked and marketed." In regards to the overseas promotion of Chinese independent films, Professor Peña suggested that it is very important to "keep up with a constant presence," to make continued promotion effort in more structural ways in order to familiarize with global audience.
The event attracted 113 attendees.
In the meantime, on December 19 and 20, the Beijing Center also supported Professor Peña's two master classes at Beijing Royal School and Kede College of Capital Normal University, talking about the history of short filmmaking as well as how and why the short film form often offers even more possibilities for creative expression than the full-length feature.