The Questions Board Members Should Ask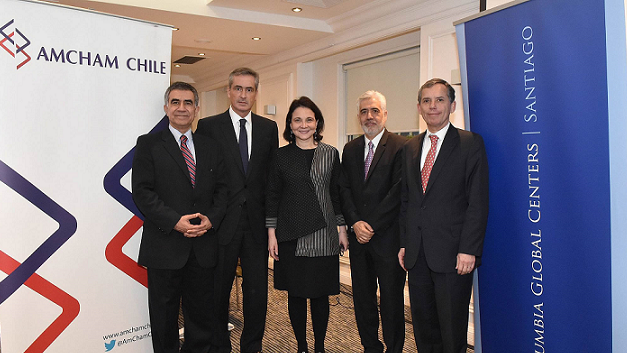 The questions board members should ask and how/when to ask was the focus of a very successful seminar on corporate governance held by the Santiago Center as part of its joint series with Columbia's Millstein Center for Global Markets and Corporate Ownership on "The Role of Directors in Creating Long-Term Value." Four experienced board members shared their respective perspectives on how board members should exercise their duty by having an inquisitive role in matters related to the company's risks and challenges, long-term growth strategies, and stakeholder engagement.
Sergio Guzman, partner at the consulting firm Tomate, stressed the benefits of asking the right questions from the duty of care perspective: He said that powerful questions incite board members to reflect, help to bring to the table underlying assumptions, and generate a virtuous cycle of debate. Some of the questions he suggested board member should ask were: Do our annual agenda and our budget reflect our priorities? Are we treating our employees fairly? Is our business model working? Are we listening to our customers? Are we being successful in retaining our talent? And What is our value proposition?
John Droguett, senior partner at Tax Global, focused on what to ask and look at when analyzing financial statements (10Ks) while Fernando Prieto, CEO at GAL&LEO, discussed the importance of how to deal with the global technological revolution. He suggested questions in the line of: Do our executives understand the process of technological change that is taking place? Are they prepared to handle it? What support do they need? Do we need external consultants to define our strategies? Are we prepared for a cyberattack? What is our local/global competition doing on this respect?
Finally, Karen Poniachik, the Santiago Center's Director, proposed several questions board members should ask in terms of Environmental, Social and Governance issues (ESG), with a strong focus on ethics & compliance (E&C) topics.
The panel was moderated by Pedro Pellegrini, a partner at Guerrero Olivo Law Firm.
The event was co-sponsored with the Chilean-American Chamber of Commerce (AmCham), the local chapters of Women Corporate Directors, and the System of State-Owned companies (SEP).