Redefining a University's Role for a World in Crisis
NEW YORK, Sept. 13, 2016 /PRNewswire/ -- "With civil conflict, terrorist threats, and major health crises causing unprecedented disruption in communities all over the world, universities must step up to a new level of globalism in our outlook and in our activities," says Professor Safwan M. Masri, Executive Vice President for Global Centers and Global Development at Columbia University. 
September 13, 2016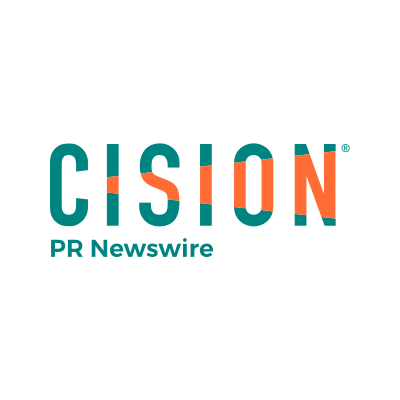 Read the full article at PR Newswire here
NEW YORK, Sept. 13, 2016 /PRNewswire/ -- "With civil conflict, terrorist threats, and major health crises causing unprecedented disruption in communities all over the world, universities must step up to a new level of globalism in our outlook and in our activities," says Professor Safwan M. Masri, Executive Vice President for Global Centers and Global Development at Columbia University. "Columbia University can have a significant role in bringing the best minds together to address the urgent concerns that countries and populations face – from violence against women to humanitarian crises among migrant peoples."
"President Lee Bollinger's vision in creating the Columbia Global Centers," says Masri, "was to bring Columbia to the world and to bring deeper insight about the regions of the world back to the Columbia community." To create this global network of education and dialogue, Columbia has established Columbia Global Centers in eight cities: Amman, Jordan; Beijing, China; Istanbul, Turkey; Mumbai, India; Nairobi, Kenya; Paris, France; Rio de Janeiro, Brazil; and Santiago, Chile. The Centers bring together Columbia University faculty and students and local scholars, policy-makers, and experts to explore societal challenges at both the local and global levels.
"With the Columbia Global Centers, we have developed a new model of universities engaging with the world and the world engaging with universities," says Masri. "Our model allows us to nimbly convene and mobilize scholars on issues in the sciences and health, arts and culture, politics and economics, and more."
In each city, Columbia partners with local universities, companies, governmental bodies, and NGOs, to hold policy-level conferences, roundtables, and seminars. "Although many of our program participants include Columbia students, faculty, and alumni, we encourage and are strengthened by the participation of local academic peers, professionals, artists, writers, and others who contribute to our global impact," says Masri. "Our work is made immeasurably more powerful through their participation."
Tackling health, human rights, and refugee issues
Hundreds of programs across the network of eight Global Centers attract thousands of participants each year. "We have created a dynamic hub of dialogue and ideas, with topics ranging from the impacts of war and terrorism to the influence of the arts on individuals' response to crisis," says Masri. "We bring Columbia's greatest minds to our Centers to address these topics, ranging from Joseph Stiglitz discussing China's economic reforms to Richard Peña analyzing the transformation of cinema globally."
Programs this year have included:
Rio de Janeiro, Brazil: "Future Cities + Health." For this roundtable, the Global Center in Rio brought together specialists in the field of health from Columbia University and Brazil to address the public health challenges faced by the world's biggest cities. The event featured Dean of the Mailman Center of Public Health Linda Fried and Assistant Professor of Epidemiology Gina Lovasi, as well as Martha Barata and Wilson Savino of the Fundação Oswaldo Cruz, a Brazilian biomedical scientific institution. The group debated what solutions are required to ensure that those most in need are getting the healthcare they need, including diagnostic tools. Discussion ranged from growth issues including traffic jams and pollution to the aging populations of cities that demand changing infrastructure needs. 
 
Paris, France: "The Migratory Crisis: European, French, and Parisian Perspectives." This seminar brought together multiple perspectives on the social, health, safety, and economic issues migrants face as they seek to settle in new homes. The program featured Rémi Féraud, mayor of the 10th arrondissement of Paris; Marion Gaillard, Professor at the Institut d'Etudes Politiques de Paris and a specialist in European issues; and Nayla Ajamane, a Paris-based French teacher who works with migrants. 
 
Istanbul, Turkey: "Historical Dialogue and Dealing with the Past." As differing perceptions of historic events and accountability continue to affect conflict among peoples today – in the Middle East and beyond – cultural, governmental, and human rights workers seek to have a deeper understanding of how the past affects the present. How do conflicting narratives play into issues around justice, truth, and reconciliation? How does collective memory affect assumptions around human rights? To tackle these questions, Columbia Global Centers | Istanbul, in partnership with Truth Justice Memory Center (Hakikat Adalet Hafiza Merkezi) and the Alliance for Historical Dialogue and Accountability Program at Columbia University, created a one-week training program for civil society professionals working in the MENA and Caucasus region. The program brought in Columbia scholars including Professor Elazar Barkan of the Institute for the Study of Human Rights and the School of International and Public Affairs (SIPA). 
 
Amman, Jordan: "Is the American Century Over?" "No," said Joseph Nye at an event at the Amman Center. The Center brought in renowned global policy analyst Nye, one of Foreign Policy magazine's top global thinkers, to discuss the potential challenges to U.S. power. The program drew a diverse set of participants, from local Jordanian students and academics to professionals and business executives from the community. While some analysts predict that China will soon supplant the U.S. as the world's most powerful state, Nye argued that while America's superpower status may well be tempered by its own domestic problems and China's economic boom, its military, economic and soft power capabilities will continue to outstrip those of its closest rivals for decades to come.
Upcoming events and research
This fall, the Centers will present dozens of programs tackling urgent issues that cross borders globally:
Conference on the U.S. Presidential Election (September 27; Columbia Global Centers | Santiago): What is the Trump "phenomenon"? How does this unprecedented race for the White House differ from previous election cycles? Headlined by Columbia professor and former political science department chair Robert Y. Shapiro, the Santiago Center is hosting a program exploring the impact of the American presidential race far beyond U.S. borders. Shapiro will lead a conference on the outlook for the election as well as hold a "morning-after" presentation the day after the first, much-anticipated Clinton/Trump debate on September 26. For the events, the Center is partnering with the U.S. Embassy in Chile and the Chilean-American Chamber of Commerce.
 
Strengthening Refugee Access, Equity and Inclusion: Developing a New Framework (October 13, New York; presented by Columbia Global Centers | Amman and Istanbul):Bringing together Columbia experts from the fields of law, public health, education, public policy, and migration, this public symposium will explore from the perspectives of experts from Turkey and the MENA region how existing plans of aid effectiveness and development could be strengthened to improve refugee settlement outcomes in countries directly affected by the Syrian crisis. A long-term framework for refugee inclusion that balances the concerns of the Syrian refugees and the host communities, as well as improve access to service delivery systems and development of host communities, will be explored, as well as the role of Columbia University in identifying opportunities for influence and lasting impact. Held on Columbia's campus in New York City, the event will bring those who work with refugees in Turkey and the MENA region into a conversation with Columbia faculty, including Agnes Callamard, Director of Columbia Global Freedom of Expression and Special Adviser to the President; Wafaa El Sadr, University Professor, Professor of Epidemiology and Medicine, and Director of ICAP at Columbia; Neil Boothby, Professor and Director of the Program on Forced Migration and Health, School of Public Health; and Michael Doyle, University Professor, Director, Global Policy Initiative, and Professor of Political Science.
 
The Columbia-Fudan Global Summit on Aging and Health (October 17-19; Columbia University Mailman School of Public Health and Columbia Global Centers | Beijing; location: Hilton Shanghai): In response to the changing aging demographics in China, this three-day conference will be presented with Columbia University's Mailman School of Public Health and Fudan University's School of Public Health, and will feature experts from the public, private, and community sectors. The summit will provide robust discussions on the theme of a third demographic dividend, including the science of health promotion; developing age-friendly cities; services and products promoting healthy aging; and the economic opportunities of aging societies. Gathered at this summit will be leaders in science, government, and industry from organizations including the World Health Organization, the World Bank, China National Committee on Aging, Shanghai's Center for Disease Control and Prevention, U.S. Centers for Medicaid and Medicare Services, Ping An, Lilly, Microsoft, Novartis, and The Vitality Group.
"In a world growing smaller all the time through the use of social media, scholarship and dialogue are essential for resolving conflicts," says Masri. "Our goal at the Columbia Global Centers is to foster the conversations, partnerships, and research that can lead to new global insights and action."
For more information about the Columbia Global Centers, or to speak with Professor Masri, please contact Davia Temin or Suzanne Oaks Brownstein of Temin and Company at +1-212-588-8788 or [email protected].
About Columbia Global Centers
The Columbia Global Centers advance global knowledge and dialogue, connecting the people and resources of Columbia University with experts around the world. Located in eight cultural and geopolitical crossroads – Amman, Jordan; Beijing, China; Istanbul, Turkey; Mumbai, India; Nairobi, Kenya; Paris, France; Rio de Janeiro, Brazil; and Santiago, Chile – the Global Centers are a springboard for Columbia's faculty, students, and alumni to collaboratively engage with local and regional partners. Through cross-cultural and multidisciplinary research and programming with regional scholars, the Centers explore solutions to today's greatest global challenges. To learn more about the Columbia Global Centers, please visit globalcenters.columbia.edu.