Regular communication and peer support indispensable for frontline medical workers: Columbia medical psychologist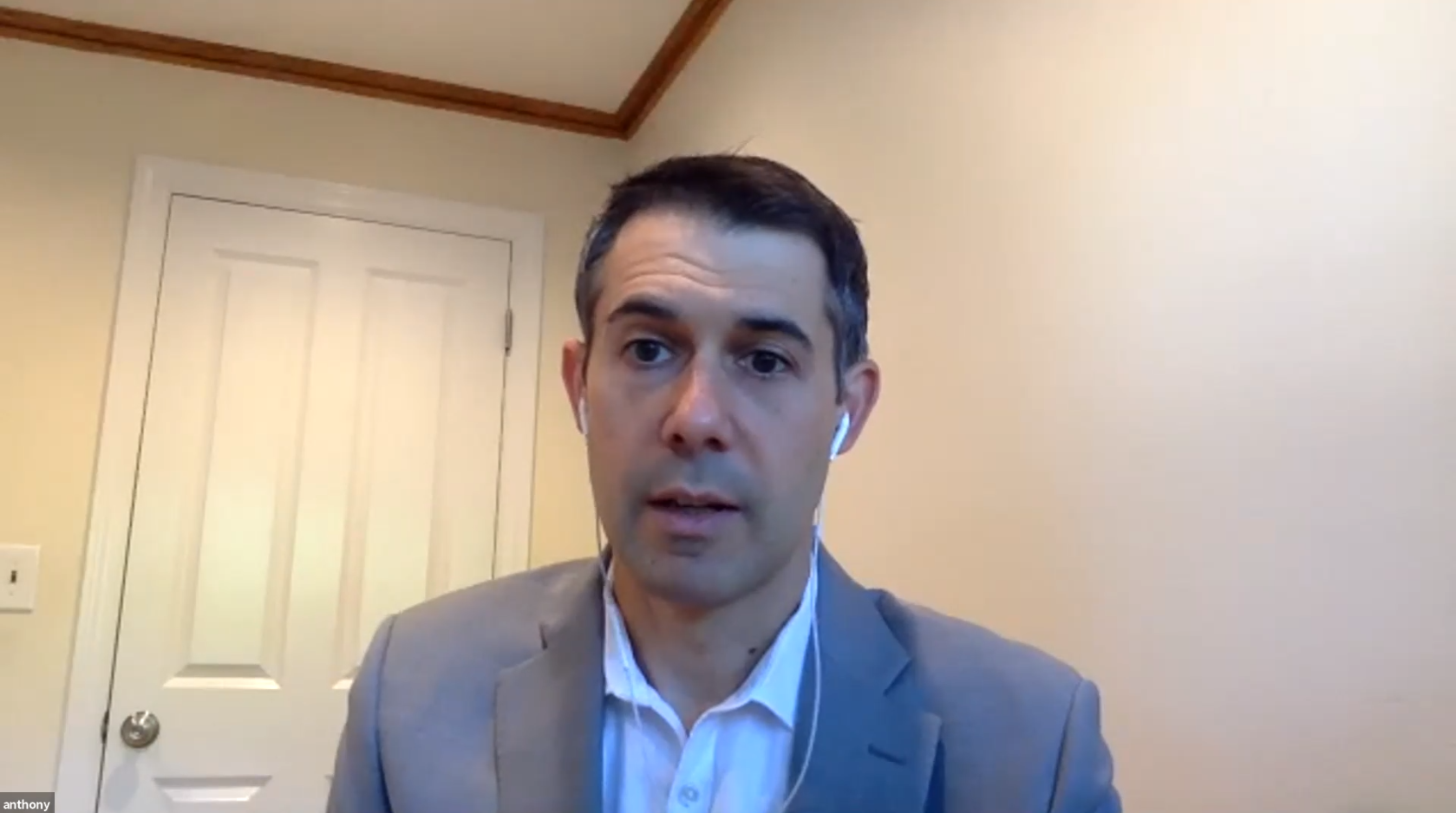 Doctors in China and a US medical psychologist stressed the importance of mental health of frontline medical workers during the COVID-19 pandemic at a virtual discussion on June 16.
In light of the ever-stronger recognition and will for international collaborations among members of the public health and medical communities, the Beijing Center webinar also provided suggestions on public health and hospital emergency management.
While treating COVID-19 patients with excessive stress, doctors and nurses were confronted with the same economic and social disruptions as ordinary people did, reminded Dr. Anthony Puliafico, Associate Professor of Medical Psychology in Psychiatry at Columbia University Medical Center.
The fight against the coronavirus "is a marathon but not a sprint," said the medical psychologist. To have regular communication and peer support is an indispensable part of releasing the stress, keeping the doctors healthy so that they can cure the others. 
For example, a fifteen-minute check-in before work, asking them "How are you doing, what's been difficult for you" would be helpful. Also, Dr. Puliafico suggested reminding the doctors and nurses that they have managed to tide over difficult times before. 
Over a third of medical workers (around the globe) who "stand between us and the deadly disease" are facing mental health problems in this critical time, including amnesia, anxiety, and depression, said Dr. Rong WANG, Vice President of the Provincial Hospital Affiliated to Shandong First Medical University. 
China has been trying to improve the mental health condition of medical staff and patients since early in the pandemic, revealed Dr. Hongsheng REN, Deputy Director and Chief Physician of the Department of Critical Care Medicine of the Provincial Hospital Affiliated to Shandong First Medical University, who was on the first-response team sent to the City of Huanggang in Hubei Province. 
To avoid physician burnout, Dr. Ren made strict policies that allowed doctors to take shifts every six hours and four hours for nurses. Together with other team members, he also formulated a treatment plan for severe and critical patients to ensure that they receive the best treatment, including psychological intervention. 
Dr. Hongbing ZHAO, Deputy Chief Physician of the Department of Cardiology at the Second Hospital of Shandong University, was in Wuhan fighting the virus. He explained that two days of constant work after their arrival, most staff members turned from excited to exhausted because of excessive workload. 
Dr. Zhao experienced amnesia himself because of the pressure from inside and outside the hospital. He mentioned that communication through the Internet between patients and their families, friends, and other patients helped a lot in improving the pressing condition.
The webinar, jointly organized by Shandong Hospital Association, is a part of Columbia Global Centers | Beijing's Health and Medicine Series.