Responding to the Needs of Refugees and Migrants during the Pandemic: Turkey's Experience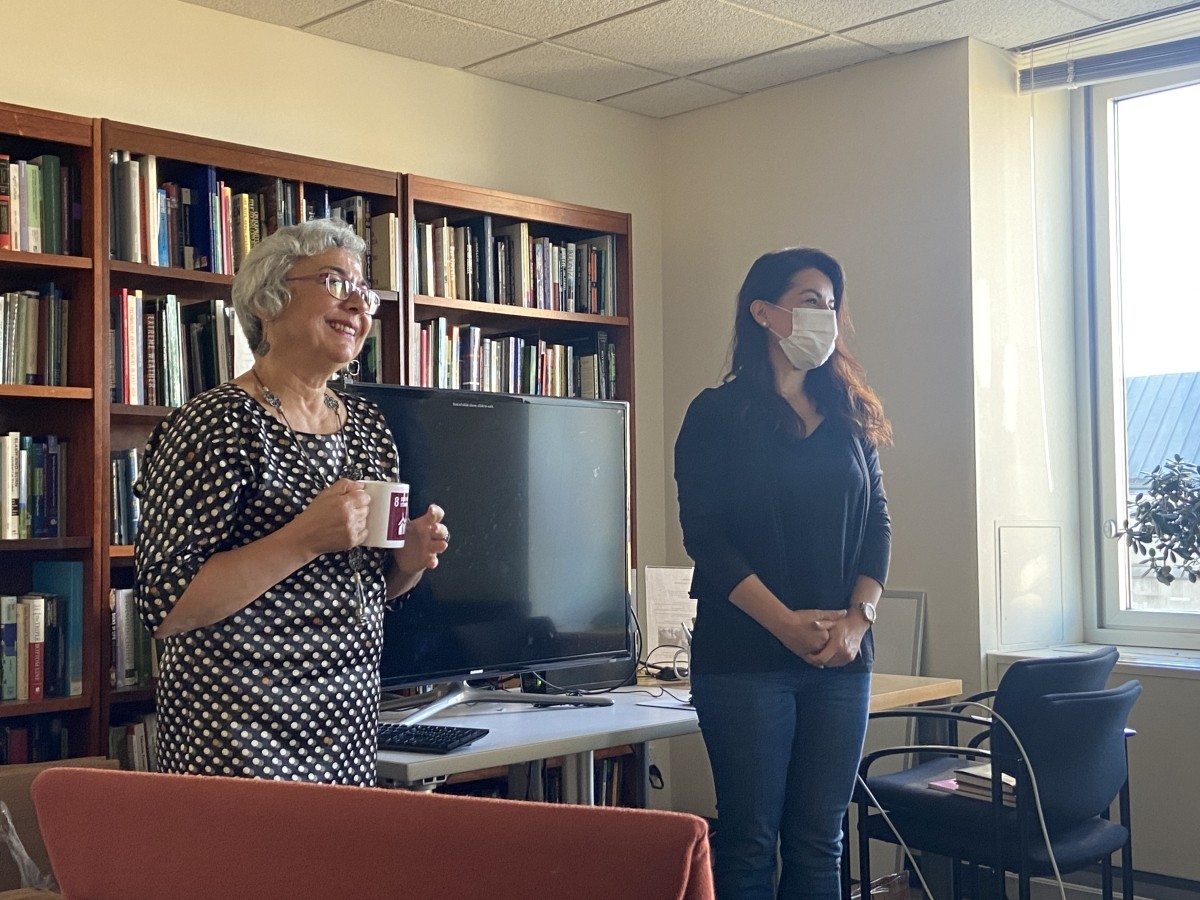 On Wednesday, November 10, CGC | Istanbul and the Center for Sustainable Development held a hybrid event with Istanbul University Public Health Professor Selma Karabey titled 'Responding to the Needs of Refugees and Migrants during the Pandemic: Turkey's Experience'. The event began with opening remarks from Dr. Yanis Ben Amor, Executive Director of the Center for Sustainable Development at Columbia University. After an introduction of CSD, he introduced Professor Karabey and the significance of the discussion at hand, especially in relation to the COVID-19 pandemic. Professor Karabey then began her presentation on addressing the needs of refugees and migrants in Turkey during the pandemic.
The presentation began with Professor Karabey sharing findings from a recent UNHCR report on forced displacement in 2020. Currently, 86% of refugees and migrants around the world, who are mostly composed of individuals from Syria, Venezuela, Afghanistan, South Sudan, and Myanmar, are living in developing countries. Statistics also indicate that high-income countries currently host the least number of refugees, while upper-middle income countries hold the most. The UNHCR projects that migration and food security crises will worsen in coming years, and that the number of Syrian and South Sudanese refugees will continue to rise. These projections are also coupled with the implications of climate change which will drive further displacement and increase vulnerabilities among refugee and migrant populations. 
Currently, Turkey is the largest host country of refugees and migrants. Professor Karabey shared that with a population of over 80 million people, Turkey currently hosts approximately 3.7 million refugees and migrants. This is likely attributed to Turkey's geographic location as a passage country for those seeking to enter Western Europe. Although Turkey currently possesses many services and programs for refugees and migrants, the COVID-19 pandemic has created the necessity to create more protections and opportunities given heightened vulnerabilities. Professor Karabey discussed how the pandemic has induced a global economic recession, which has led to income loss, limited coping strategies, and lowered standards of living. These impacts have been especially harmful for those who already work undocumented, possess low salaries, or had experienced job loss prior to the outbreak. At the public level, the pandemic has also contributed to increased poverty and stress-provoking conditions such as discrimination, stigmas, uncertainty, fear of sickness, and deportation.
Professor Karabey then transitioned to how Turkey has responded to the conditions exacerbated by the pandemic. Specifically, the Sıhhat Project, universal health care coverage, COVID-19 vaccine availability, and central health centers have provided refugees and migrants with the necessary services to acquire health services they require. Professor Karabey then discussed two specific groups affected by the pandemic, women and children. Due to concerns such as violence, inequalities, access to education, and neglect, several programs have been established to provide education and resources to these populations in Turkey through government platforms, international organizations, and NGOs. Professor Karabey concluded her presentation with a call for solidarity. Refugee and migrant issues are multidimensional and require attention from multiple government agencies and international organizations. At the end of the meeting, the Q&A session was moderated by Dr. Özge Karadağ, Public Health Researcher at the Center for Sustainable Development at Earth Institute.