Rewilding India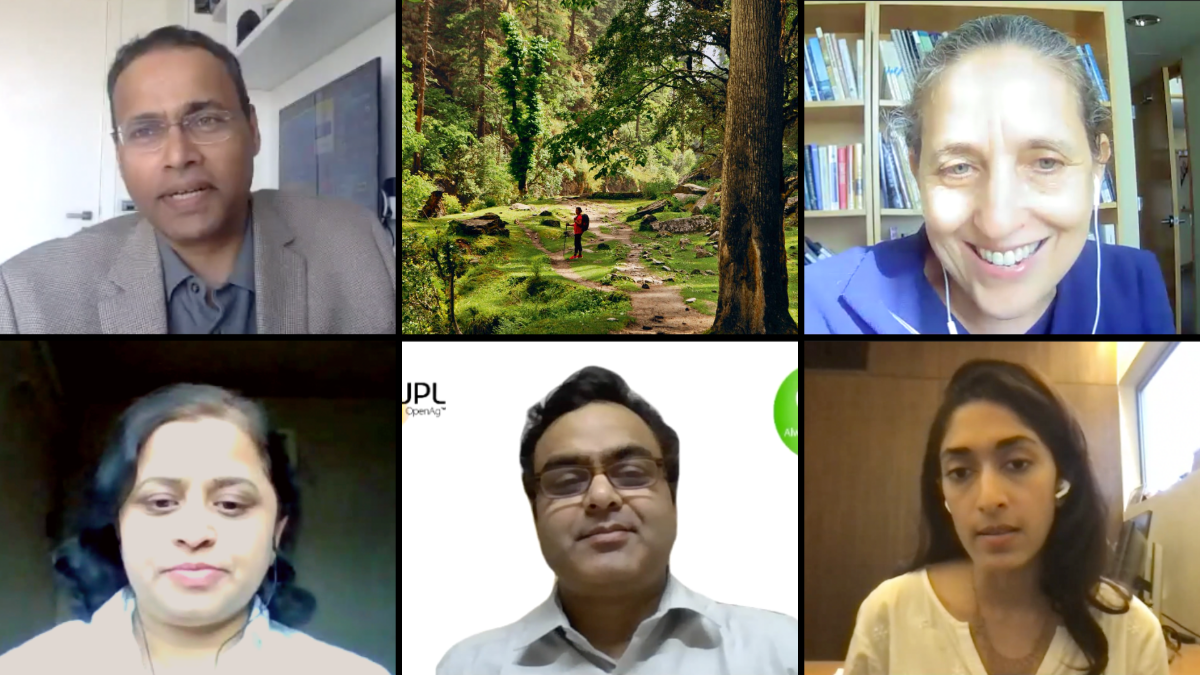 Biodiversity is the basis of life and wellbeing on earth. Yet there has been a steep decline of almost two-thirds in faunal and plant biodiversity in the last 50 years, according to the Living Planet Report 2020 produced by the World Wildlife Fund International. In India, which is home to over 45,000 plant and 91,000 animal species, the occasion of International Tiger Day celebrated annually on July 29, marked an important moment to reflect on the challenges and avenues for conserving wildlife. 
Columbia Global Centers | Mumbai has been addressing the issue of biodiversity loss through a series of programs on the impact of urbanization and large-scale infrastructural growth on the environment in India. This is particularly relevant for a highly biodiverse country like India, which has only 2.4 percent of the world's land area and one-sixth of the population, notes Ruth DeFries, University Professor of Earth and Environmental Sciences at Columbia University, Co-Dean of Columbia's Climate School, and Chair of the Center's Faculty Advisory Committee. Professor DeFries has presented her research on reconciling India's development goals with environmental sustainability on multiple occasions, including during a documentary presentation on urban infrastructure and wildlife, a lecture on agricultural production on cereals under looming risks of climate change, on the multiple benefits of landscape rewilding like carbon sequestration, groundwater recharge, as well as habitat creation for diverse species, and as an advisor to the Center's Sunder Nursery project for which it partners with the Aga Khan Trust for Culture to produce educational materials and disseminate research on urban biodiversity conservation, especially pollinators and birds. 
Professor DeFries also gave a presentation at a webinar organized by the Center in partnership with the Confederation of Indian Industries on April 20, 2021, entitled "Rewilding India: The Role of the Private Sector in Biodiversity Conservation." As habitat loss is one of the key threats to biodiversity, restoration of large tracts of land can be a critical asset in the path to conservation. Mr. R Mukundan, M.D. and CEO of Tata Chemicals, gave the keynote address in which he emphasized that businesses need to stand for biodiversity both as an ethical and economic choice as declining biodiversity also signifies stress on natural resources on which they depend. Pointing to the urgency of acting in a timely manner and meeting the standards of sustainability performance expected by investors, he showcased Tata Chemical's whale shark and coral reef conservation programs on the west coast of India as well as CII's efforts to promote a commitment to biodiversity among its member companies. 
Other business leaders who highlighted programs by their organization for establishing green reserves included Dr. Hishmi Hussain who shared Tata Steel's efforts to enhance green cover and stabilize topsoil erosion, enhance groundwater recharge, and create habitats for diverse species in mining areas; Rishi Pathania who spoke about United Phosphorus Limited's programs in sarus crane conservation; Tejashree Joshi who described mangrove conservation projects by Godrej & Boyce Mfg. Co. Ltd; and Karen de Souza of the Shillim Institute who spoke about establishing Shillim in the Western Ghats as a bio-diverse green reserve. The webinar discussed different dimensions of the Rewilding agenda and underscored the importance of scaling to larger landscapes with a long-term commitment and by forging multiple partnerships. 
To have a larger impact, the Center plans to continue its work in creating a platform and producing research, educational materials, and public events to build multi-stakeholder partnerships for biodiversity conservation.