Rio Center Stories: Antonio Prata, Visiting Scholar at the School of the Arts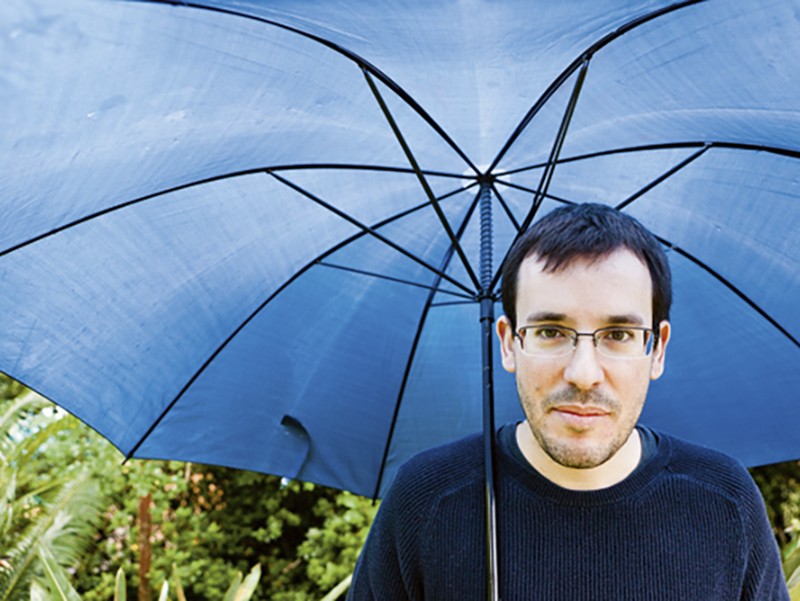 Antonio Prata is a Brazilian writer, chronicler and screenwriter. He has already published over 10 books, including "Nu, de botas" and "Meio Intelectual, Meio de Esquerda". This semester, Prata is a Visiting Scholar at the School of the Arts and teaches about the literary genre chronicle or "crônica" (in Portuguese), which is characterized by short texts about everyday life and is widely cultivated in Brazil.
What are your expectations regarding teaching at Columbia University?
I have great expectations. I hope I do not forget all my English as soon as I sit down in front of the students. It would be difficult to teach a literary genre through mime. Now, seriously (before I was extremely serious): I'm very curious to start the course. I do not know who the students will be, their origins, their ages, their interests. No doubt it will be a very nice exchange. (I just hope the exchange takes place in English, not in mime).
Why did the chronicle become so popular in Brazil?
I have assumptions, but no certainty. There is something in the hybridity of the chronicle that combines with the unclear limits in Brazilian culture. Chronicle is literature that came from journalism, fiction mixed with non-fiction, it's serious and it's not serious, it's light and it can be deep (it just can't be heavy because it is born to entertain the reader).
I also think that the chronicle is a positive side effect of the struggles faced by Brazilian writers. Almost no writer makes a living out of books, so one needs to get some change however one can. Writing chronicles is a way to make money out of writing. That is why so many of our novelists, contistas and poets were also chroniclers. Machado [de Assis], Lima Barreto, Oswald de Andrade, Mario de Andrade, Manuel Bandeira, [Carlos] Drummond [de Andrade], Vinicius [de Moraes], Clarice Lispector and many more.
Do you think it's a Brazilian phenomenon?
Chronicle exists in different forms in several countries. What Mark Twain wrote in American newspapers in the nineteenth century was chronicles. The Israeli Etgar Keret writes chronicles for the Haaretz newspaper today. El País and La Vanguardia, in Spain, have several chroniclers who write chronicles very close to what we call chronicles. But perhaps nowhere has the chronicle become as important a genre for national literature as it is in Brazil.
What can Americans learn from us and what can we learn from the experience of Americans with other genres?
Every writer has a lot to learn from everyone else, always. And the genres also contaminate and feed from each other. Literature is a constant exchange. To prepare the course, I came across a genre practiced here in the USA, which they call personal essay. It is a genre that at various points resembles the chronicle. The discussions about fiction and non-fiction, about the narrator / character in the first person may interest those who want to write personal essays.
What is the biggest challenge of this experience of teaching American students and how do you think it will add to your writing and writing career?
Everything is challenge. I've been talking about chronicles with the public in workshops for many years, but it's the first time I'll tell people who have no idea what it is. So, I have to start from scratch, explaining, showing texts, discussing. Only the preparation of this course, this immersion of a few months in the genre (and in others, to make comparisons), has already paid off. In addition, I will learn a lot from the students, with their questions, their outward looks at texts and concepts that are already comfortably (unfortunately) solidified in me.
As a television screenwriter, how do you see the differences between the series in Brazil, as opposed to the United States, for example?
The difference is they know how to do series very well and we still do not. But we'll get there.
Which series are you currently watching?
I just saw the series on O.J. Simpson, very good. And I'm always reviewing episodes of the most popular series I like, such as Louis CK's Seinfeld or Louie. Curiously, the TV show I've been watching the most is a New Yorker's food program called Antony Bourdain, "No Reservations". He travels the world eating everything from the most ogre to the most sophisticated. Very good.