Rio Center Stories: Cândida Borges, Musician, Visiting Scholar at Columbia University
Cândida Borges is a Brazilian contemporary musician and transmedia artist – pianist, singer, songwriter, composer, performer, educator and Scholar. Nowadays she is a PhD Candidate in Arts at Plymouth University (UK, 2018) and a visiting scholar at Columbia University (New York, US). She is launching now a project that proposes to capture the sound and visual memory of people. 
September 15, 2020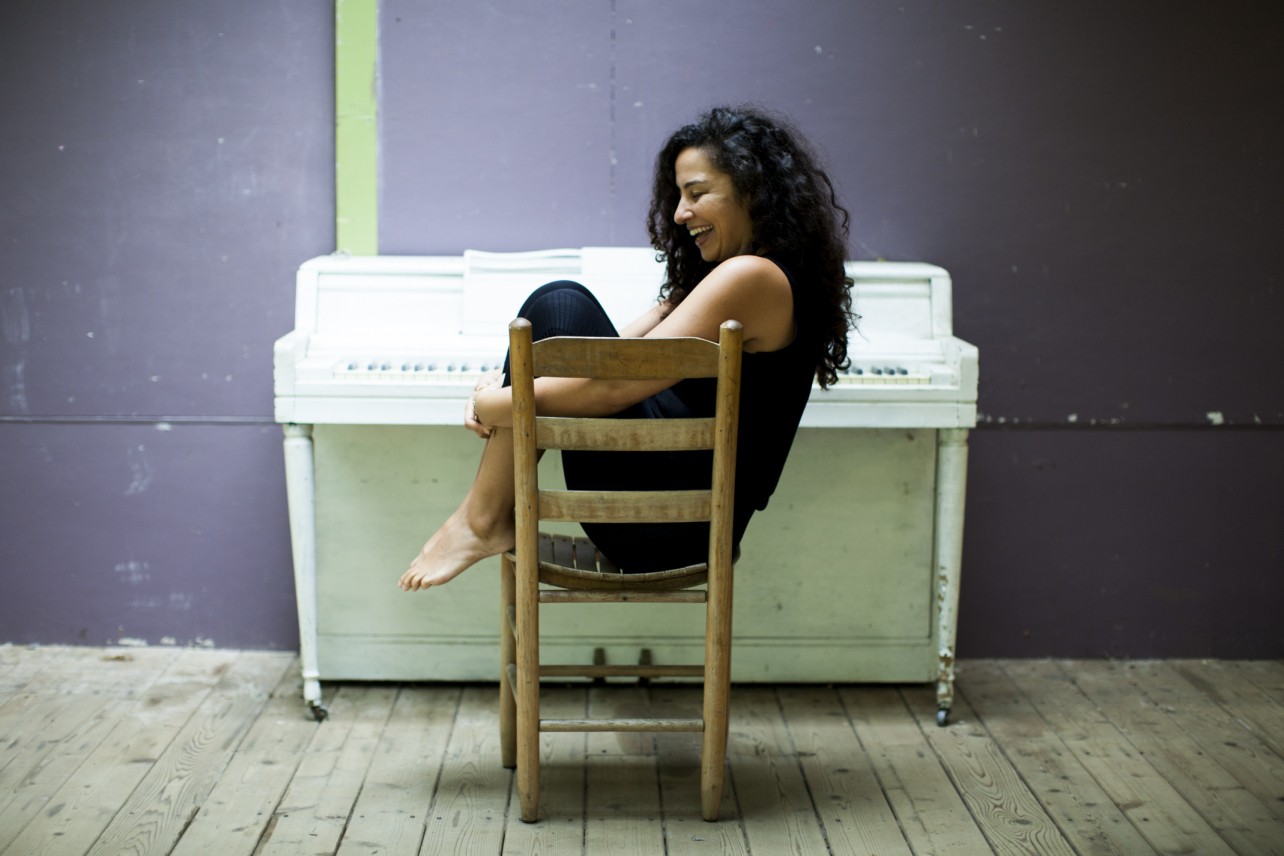 As an educator, Cândida has been an Associate Professor of Music for the Federal University of the State of Rio de Janeiro (UNIRIO) since 2009, and an invited Professor for international institutes, workshops, festivals and universities. She holds a Bachelors degree (2000) and a Masters degree (2005) in Piano Performance from Rio de Janeiro Federal University (UFRJ) and Specialization in Electronic Music Production by SAE Institute NYC (2013). Classically trained, she has been making music for films, ballet, theater, collaborations with DJs and producers worldwide, and especially for her own career as a singer songwriter. NYC based for a multicultural environment exploration in her PhD project, she has been exploring in arts the subjects of immigration, borders and new technology art. 
This week, she is launching a new project called Transeuntis Mundi. The Transeuntis Mundi Project proposes to capture the sound and visual memory of peoples, cultures and cities to tell the story of the millennial passersby that has been crossing the world. In this way, it currently portrays the diversity of 4 countries from 4 continents and generates an archive of human cultural heritage to be watched nowadays and by future generations. Take a look at our interview with her!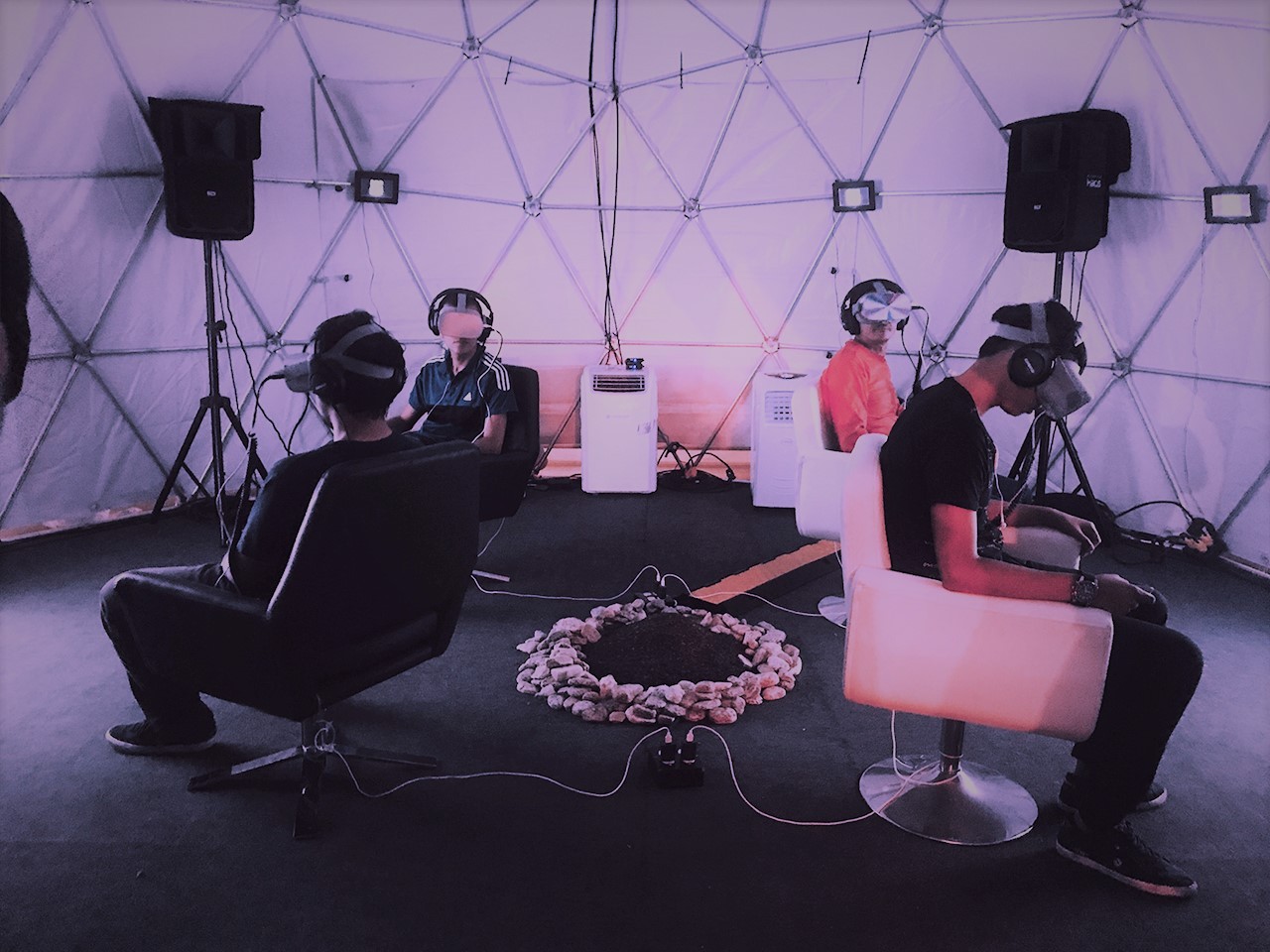 CGC RIO - Could you explain the impetus behind the TM project? What led you to take on such a project?
Cândida Borges- I've been cultivating a nomadic lifestyle as a musician and researcher. The richness of these experiences definitely was the main trigger for this composition and practice. My own journey, as well as the ones from partner in this work Dr. Gabriel Velez, from colombia, and the group that works with us on this project, each one from a different culture and background. We wanted to translate the richness of human diversity into art, which we recognize when we go out to experience the world. We wanted to bring to people this idea of diversity, grounded in the idea of roots and millenial migrations... to bring to the audience a reflection upon origin, identity and ancestry.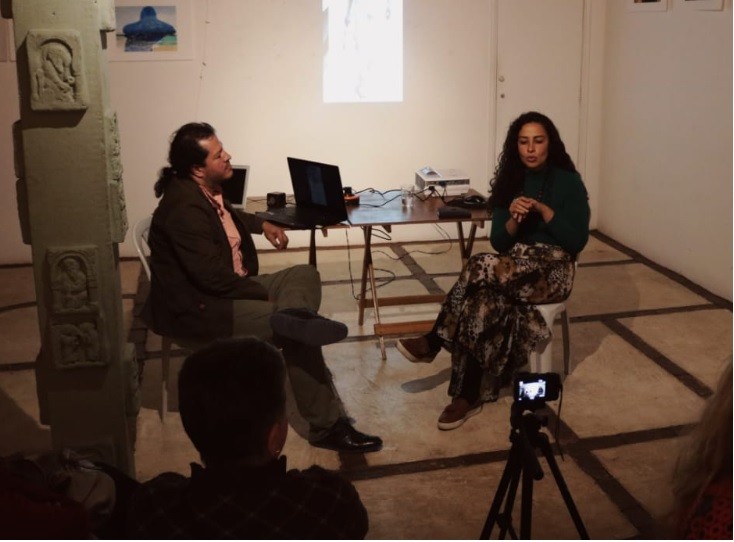 CGC Rio - Your PhD project is interested in the subject of immigration and borders; likewise, the TM project looks to highlight the diversity of each of the cities it features. How has your pursuit of a PhD informed your project and your future direction as an artist?
Cândida Borges - I believe that academic research grounds an artistic practice into thinking and critique. It gives you time to reflect on your work, references, discussions, comparisons, dialogue with peers, exchange with different areas. The TM project is part of the investigation of the Ph.D. in Arts I undertake at University of Plymouth (UK). The idea of my Ph.D. project came from a DNA test I did in New York in 2017, which pointed out my genetic origins from across the globe. I have been amazed by the subject since then. So I decided to turn this into my doctoral research and my compositional practice. From this process, the TM was created. Certainly this is the research that I will carry out for my whole life, and the TM project is designed to be developed for many more years. Now, for example, we are taking this brand new path of creating online virtual works, and so we created "Web Derive 01", to be launched in the next few days on our website.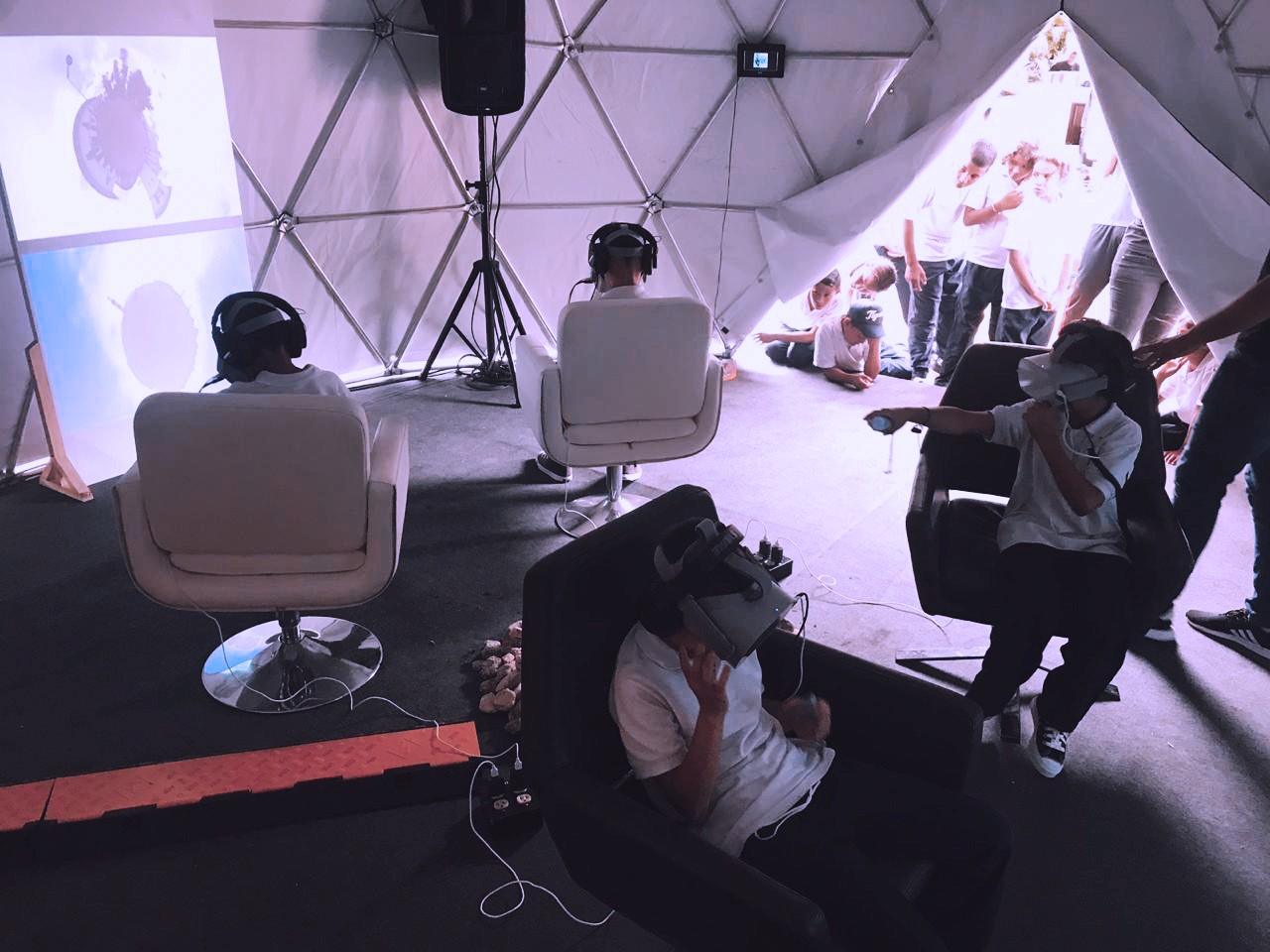 CGC Rio - The TM project, though most easily identifiable as a piece of visual art, is described on the site as an attempt at capturing both "the sound and visual memories of peoples, cultures, and cities." How has your musical background and practice helped inform the project?
Cândida Borges - We define TM as a transmedia work, not a visual art or a musical work. It is exactly because it encompasses a new technology media that allows a discussion around multiple art medias and interactivity. The key element of this work is immersion, and for that virtual reality was the perfect medium to explore it. As a musician and an artist with a broad background, I've been researching the possibilities of sound and its connection with performance, image, narratives, text and collaboration. Through that I became a transmedia artist - that's how I define myself nowadays. I am interested in new artistic materials and expressions, new paths we can understand and process music or sound, form, texture, harmony, and timbre. 
CGC Rio - Along those lines, you are currently a visiting scholar at Columbia University in the Department of Computer Music, which centers on the production of music using a variety of innovative and modern technology. VR itself is an emerging form of technology that is being explored in a great number of ways, such as the TM project. What are some through lines you have seen in the realm of fine art and music related to the use of contemporary technology, and why do you think we are seeing a shift in artistic practices to more widely include digital tools?
Cândida Borges - I think it's this irreversible and amazing path we took to include technology in our lives... Our way of perceiving reality was expanded by that - or transformed, let's say. A creator has a huge pallet of tools, materials and medias to work nowadays, and possibilities are infinite to let technology support the creative process and define a language. It opened a spectrum of possibilities to create in more than one field and the audience also is thirsty to receive it. I see there is space for both the disciplinary and the multidisciplinary... I feel that the realm of fine art is still the most free one to allow collaborations and innovations in the creative process. It's this open, inclusive field of intermedia, multimedia, transmedia per say, that opens space for a deep reflection in Arts and leads the development of new languages. TM is a broad artistic research, that was first expressed through immersive installations including VR, projections and sound installation. This month we are launching this web-virtual-reality work in what we are calling a "web installation" on our website. I also created the electroacoustic composition "Mutations", presented this year in the New York City Electroacustic Music Festival promoted by NYU. Other compositions are part of the body of work of TM. It will come in the next moments, and we leave this space open for this creation to happen in multiple medias.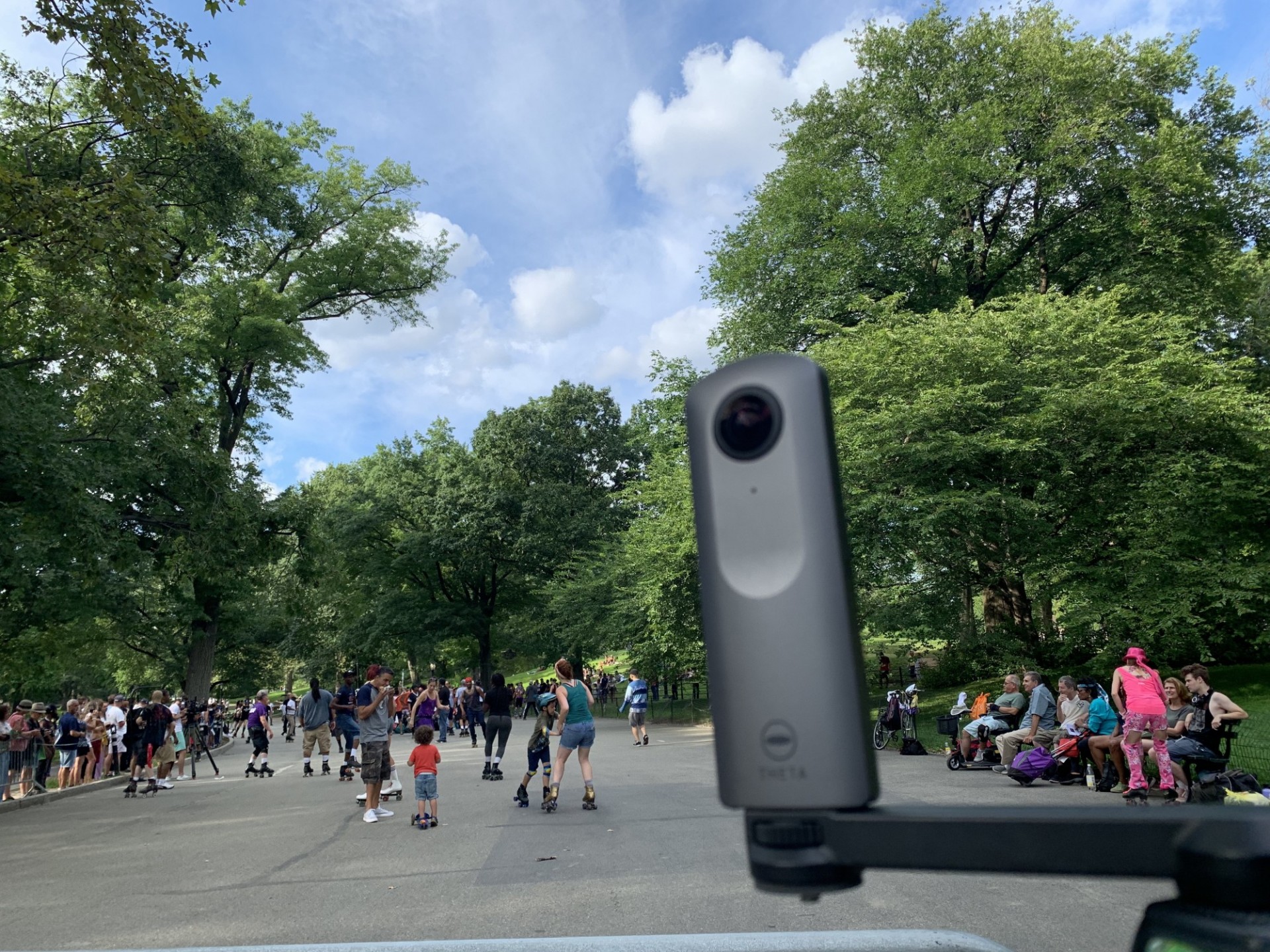 CGC Rio - Going back to your involvement with Columbia University as a visiting scholar, what sort of work are you doing with the Department of Computer Music, and does such work have any connection to either the TM project, specifically, or any of your other work?
Cândida Borges - This year in Columbia was extremely inspiring!  I was developing the TM research, attending classes and events, dialoguing with other artists and participating in some activities in this department that crosses so many disciplines, such as philosophy, technology and music composition. I have to mention a very special opportunity to work with Dr. Brad Garton, who gave so many great feedback to my research and was a force of encouragement and connections there. Another great opportunity was the invitation we received from Dr. Ana Ochoa, the director of the Music Department,  to present TM this last March at the Seminar "Music and Migration" from the Center for Ethnomusicology, where I also talked with Dr. Gabriel Velez, that came from Colombia for it.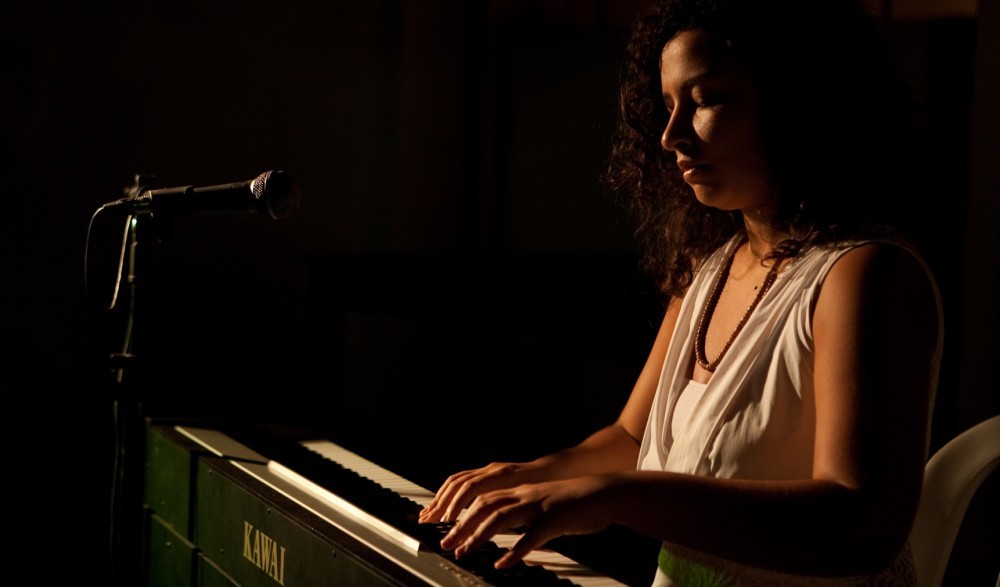 CGC Rio - The four countries currently featured on the TM project are four to which you have previous connections. How have your travels to various countries helped you to develop your artistic interests in not only music but all your artistic practices?
Cândida Borges - I like to think that a composition is a part of the composer. TM has the marks of the walks that this project itself has taken through my own feet and our team. Each border we crossed since 2018 was documented in this process and has been the compositional material for this work. Such a rich experience it is to integrate life and composition. I needed more elements in my creation to express this generosity. I love music composition, but since 2011, image, performance, text, and a freedom of materials have been mandatory to my creative practice. For this project, we have explored virtual reality, electroacoustic music, photography and documentary. I also develop other projects on chamber and electronic music, and I am planning on an opera, for example. It's adding more layers of creation, not subtracting them. This is what I call a transdisciplinary practice.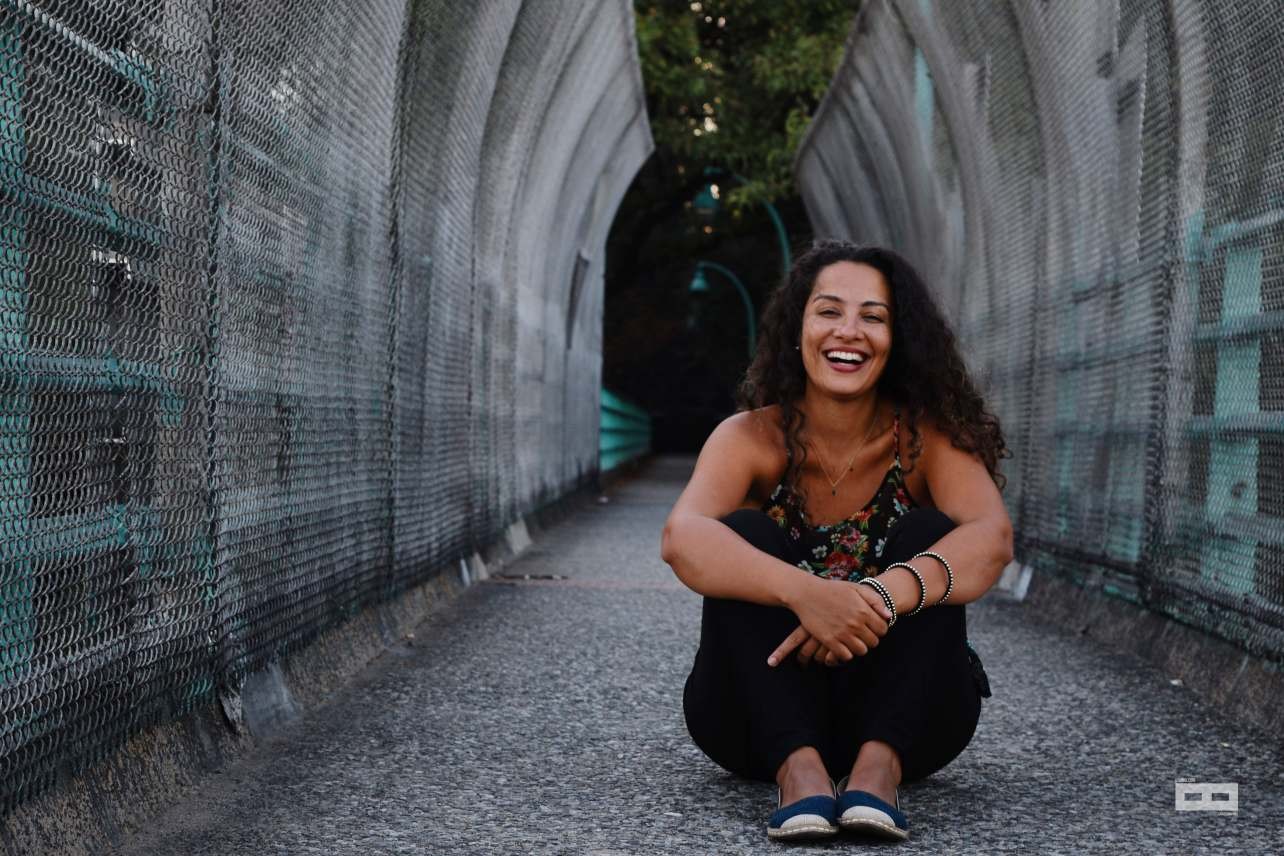 CGC Rio - Additionally, was there any particular reason for choosing these four nations as the first beyond your familiarity with them?
Cândida Borges - The plan is to include all countries in the TM work one day. The journey started with these places because they were the ones we were crossing in the beginning of this investigation. We are oriented by the idea of "derive", proposed by the International Situationist, an artistic group from the 70s. Our life as artists and researchers is guiding the path of this project, then it started having its own life and trajectory through the opportunities to present it in events and conferences. Every place we cross becomes part of the work, then later we compose about it. That's why we name the works as "Derive 01". New works will follow the sequence of this series. We also developed some specific projects for funding trips to places in Asia and Africa, to be able include them soon in our map. We combined the proposal of fieldwork with local workshops and exhibitions, expanding our activities also as an educational program on transmedia creation.
CGC Rio - Though you are originally from Brazil, you have traveled quite extensively across the globe and are now based in NYC. To what extent has your own move to a different country inspired you to explore topics of immigration and borders? If not, what did lead you to such a course of study?
Cândida Borges - My career as a musician and researcher has given me a kind opportunity to explore different cultures, that definitely shaped my understanding and respect for this diversity I've seen. I believe that the phenomenon of migration is especially appealing to the ones that experience it in their lives, as in my case. However, I see this process from a broader timeline: we, as human beings, are the results of constant migration processes, from the most recent to the ancient ones. And all these walks and displacements transform our perceptions of the world, our genetics and biology. This fact was especially evident to me when I took a DNA Ancestry test in 2017, from which I discovered that I carry a very rich ethnic genetic diversity. Migrating was like recognizing my own roots. With more reason, this topic became so relevant to me as  artistic material and, clearly, for its political relevance nowadays.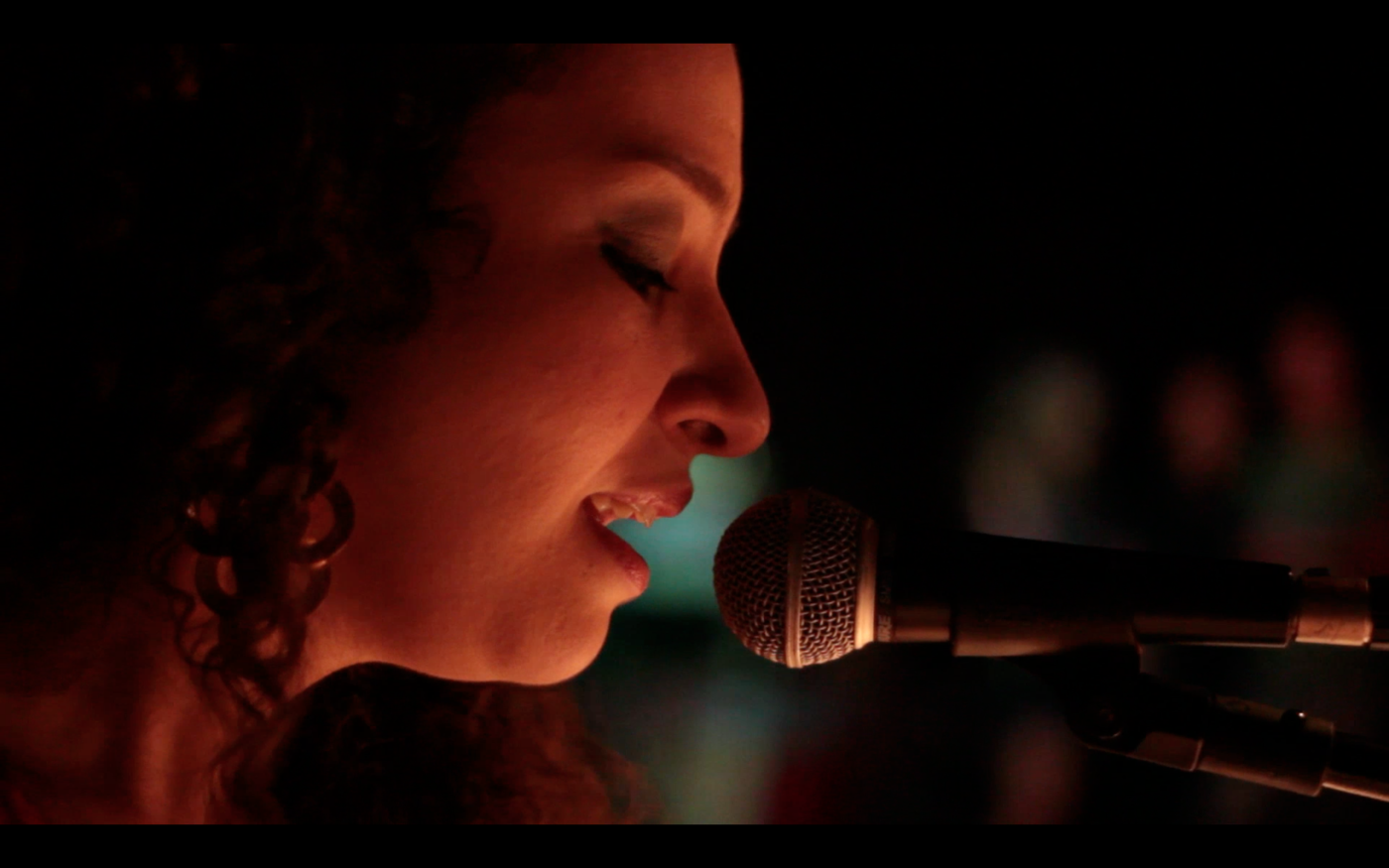 CGC Rio - It's implied by the wording on the site that the TM project will expand to include other countries in the future. What do you see as the end goal of the TM project, if there even is one? 
Cândida Borges - The TM project is an ongoing investigation that is continually searching for capturing new stories, sounds and memories. For this reason, the project does have an expansion plan to include new countries and cities, and new moments in these same ones currently present in the work. The goal is to have an archive as broad as the diversity of the world, performed throughout the upcoming years. At the same time, this very special moment is that we are reaching new territories in the composition field. Now we are launching this new work: an online virtual reality piece that we have been developing for the last 6 months, moved by the pandemic. Future releases also include an album of music compositions from a group of artists invited to work on our archive, and a book of photography. We believe that this new moment of virtual exhibitions and new works will be very special to amplify the spectrum of our audience globally and their interaction with this work. 
---
Follow Transeuntis Mundi on Instagram and Facebook!
Click HERE to watch the Transeuntis Mundi online exhibition and understand more about the project!