Rio Center Stories: José Edmilson da Silva, panelist at Rio Center's 5th Anniversary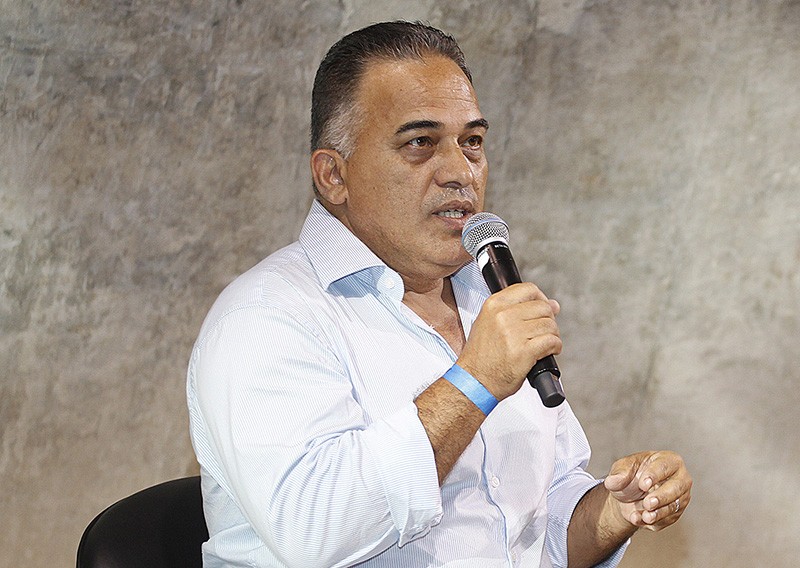 José Edmilson da Silva holds a Master's degree in Physical Activity Science from Universidade Salgado de Oliveira (UNIVERSO), RJ. A milestone in his career was to implement and direct the first school geared to the sport of Brazil. to E.M. Juan Antonio Samaranch - Olympic Gymnasium Experimental, the GEO of Santa Teresa. Currently serves as Advisor I in the Municipal Department of Education Rio de Janeiro - SME / RJ, Rio de Janeiro City Hall. José Edmilson was one of the panelists during the event celebrating the 5 years of Columbia Global Centers | Rio de Janeiro in March, 2018.
What inspired you to be a teacher and how has this journey been?
My inspirations were already in elementary school and were consolidated in the university, and they were mainly from the professors of the pedagogical areas. And also, an enchantment with the daily challenges in the schools of our network.
What struck you most in your career?
I have three landmarks:
In the 6th CRE still as teacher, the challenge of making a school believe that it was possible to change the life of those children through sport, for that to happen I had the support of Prof. Nazareth, Coordinator of the 6th CRE at the time.
To have been director of E.M. Pedro Aleixo, who was called Pedro Lixo ("lixo" means trash in Portuguese), and when we left it was renamed Pedro Luxo ("luxo" means luxury in Portuguese).
Even though it's written in this chronology, I highlight as the most striking, the invitation of Former Secretary of Education Claudia Costin, for the challenge of implementing the first sports-oriented school in Brazil.
How can teacher training make a difference in the evolution of education in Brazil?
The pre-service teacher training courses in Brazil should contribute to the construction of a more just and equal society by empowering the future teachers so that they are active researchers and can see the existing social and cultural differences. These differences need to be considered "cultural advantages" and not "problems" to be solved.
What debates would you like to bring attention to alongside Columbia to promote education?
How to leverage parent / guardian participation in school meetings as a support in the teaching and learning process of students.
How was your experience at the event hosted by Columbia Global Centers | Rio de Janeiro in partnership with CEIPE / FGV on education on March 13?
It was a learning experience, immersing myself in the experiences of the other participants, made me think about how much I am involved with education and realize how great the challenge of bringing the Brazilian National Common Core (Base Nacional Comum Curricular, in Portuguese) to life is.
What did it mean to you to participate in this event?
First a pleasant surprise, then a pride to be with people for whom I have a great admiration. And also, being able to see that I wasn't there by chance. Being there meant being recognized and valued as a teacher / educator.