Rio Center Stories: Talita Nascimento, Teachers College alumna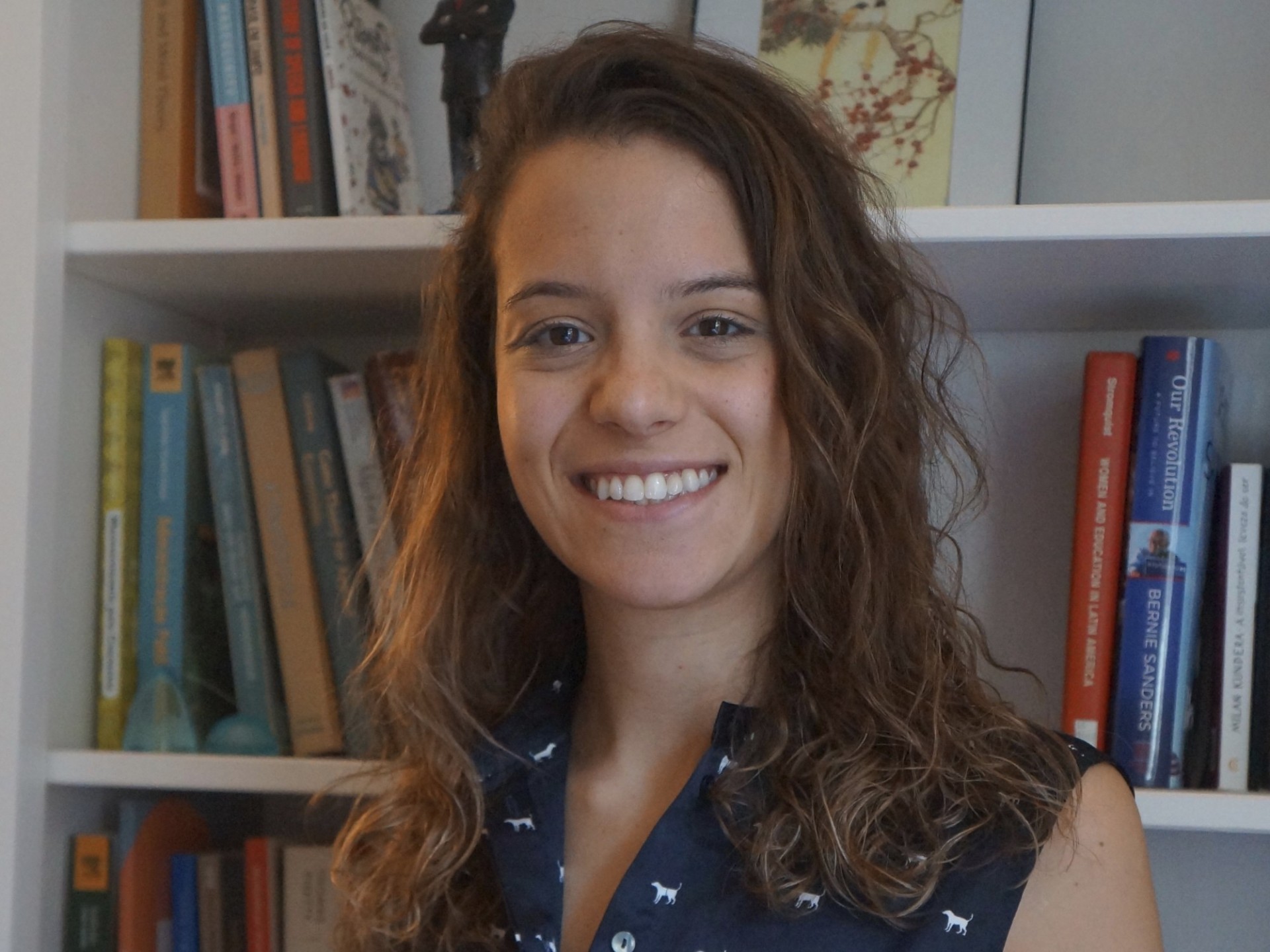 Talita Nascimento holds a Bachelor's degree in Law from the University of São Paulo (USP) and a Master's degree in education from Teachers College, focusing on International Education and Development. Throughout her career, she has served in the investment bank investment bank BTG Pactual, in the Ministry of Education (MEC) and spent three months at the United Nations (UN) in a project focused on gender equality at the Youth Forum on the Status of Women. Currently, Talita is part of the Center for Excellence and Innovation in Educational Policies (CEIPE) of Fundação Getulio Vargas (FGV), a great partner of Columbia Global Centers | Rio de Janeiro.
Why did you decide to work with education?
Education has transformed my life and my family's. My father is from Mato Grosso do Sul, the son of a maid, and who at age 7 came to São Paulo in search of a better life. Typical history of the great majority of migrants in São Paulo. With much effort, he and my mother managed to pass on the value that education was our only way out. Unfortunately, in a country as unequal as Brazil, your future is directly associated with color, origin and social privileges. My brother and I held on to our education. We had some opportunities, such as scholarships and a wonderful mother who spent the little time she had available to check on our homework and was always very strict about our reading. When I entered the University, my world opened up completely. I have had access to a social, cultural and economic world that is totally distant from my reality. This new world transformed me, as a professional, and transformed the life of my family. I wanted, therefore, to contribute so that, in a way, all Brazilians could access this world. I felt it was my duty, as a student at a public university, to contribute to the advancement of a better society. In fact, my choice to study law was directly related to my desire to contribute to a more just, equitable and less unequal country. In college, I participated in several extension projects that had this goal. In the first and second years, I did an internship at the Law Department, a popular office that served more than 6,000 low-income people a year. At the same time, I participated in the Project of Legal Advising University, that worked directly with the community of Paraisópolis in a project of popular education and land regularization. Later, I got involved in the student movement and in the lead of the Academic Center XI de Agosto, I participated in the creation of several social projects that exist until today.
All this to say that my career change was always scheduled. Education guided my life and I knew that at some point I would return to the subject. I never dreamed of being a great lawyer in private offices. My choice to work in the private world, in fact, was due to two reasons. The first of pragmatic order: make money to help my family to buy a house of their own. The second, professional: I wanted to learn the methods, organization, deadlines and goals that are so familiar to the private world. In short, I wanted to learn all the tools that could help me in implementing projects in the world of public education.
How was your experience at Teachers College?
My experience at TC couldn't have been better, both from a personal and professional point of view.
There, I discovered myself as an educator and researcher. I had the opportunity to take classes with amazing teachers, such as Mary Mendenhall - my mentor -, Felisa Tibbits, Henry Levin, among others. I took the time to focus on tools that were lacking from my Bachelor's degree, such as statistics and economics. But I ended up really falling in love with pedagogy, especially in the implementation of educational practices in areas of violence. I had the opportunity to write an article in partnership with two colleagues - who later became my best friends - about student movements in Colombia and in Brazil. In addition, I worked as a consultant to the European Wergeland Center, which aimed to develop the curricula of citizenship and democracy of the government of Ukraine. Finally, I was a research assistant in a comparative study of the results of PISA and TIMMS 2015.
All this in just 1 year! It was an intense year, full of learning, with many Brazilian and foreign friends who made this year even better!
How impactful was this experience to your career?
It impacted on everything! In addition to having formed a better professional, the TC experience impacted my network of contacts. Because of Teachers College and my scholarship at Estudar Foundation, I met Igor Lima, who introduced me to Mira Educação, a social business focused on education, where I worked in 2017. Later, Teca Pontual - whom I had known because of the Lemann Fellows network - invited me to work at CEIPE.
Did you have a professor who inspired you there?
Several professors inspired me at TC - it's amazing how all professors are passionate about what they do! But my mentor, Mary Mendenhall, was the professor who most inspired me at TC. I took two classes with her: Issues and Institutions of International Education and Qualitative Research. In both courses, I was able to learn a great deal about pedagogy, research methods, education, comparative policies, but what caught my attention most was education in conflict areas. I ended up choosing to write my thesis on this subject, but in the Brazilian context: "Teaching in the context of protracted urban violence: A study of teacher practices in Rio de Janeiro, Brazil."
What struck you most while studying at Teachers College?
What struck me most was the fact that all professors promote and encourage a safe and respectful space for debate and critical thinking. There was not a right side and a wrong side, everything was debated in depth, from a variety of perspectives, based on papers from academics from different angles. Debate, political discussion (included), and critical thinking were highly valued.
What kind of partnership would you like to do with Columbia Global Centers | Rio de Janeiro?
I would like the Rio Center to partner with Brazilian educational institutions to encourage more research on Brazil, especially field research in the area of ​​education. I think there is a very fertile ground to be explored in this area and that the Rio Center can play a very active role!