Rio Center Stories: Thais Rosa Pinheiro, CEO and Founder at Conectando Territorios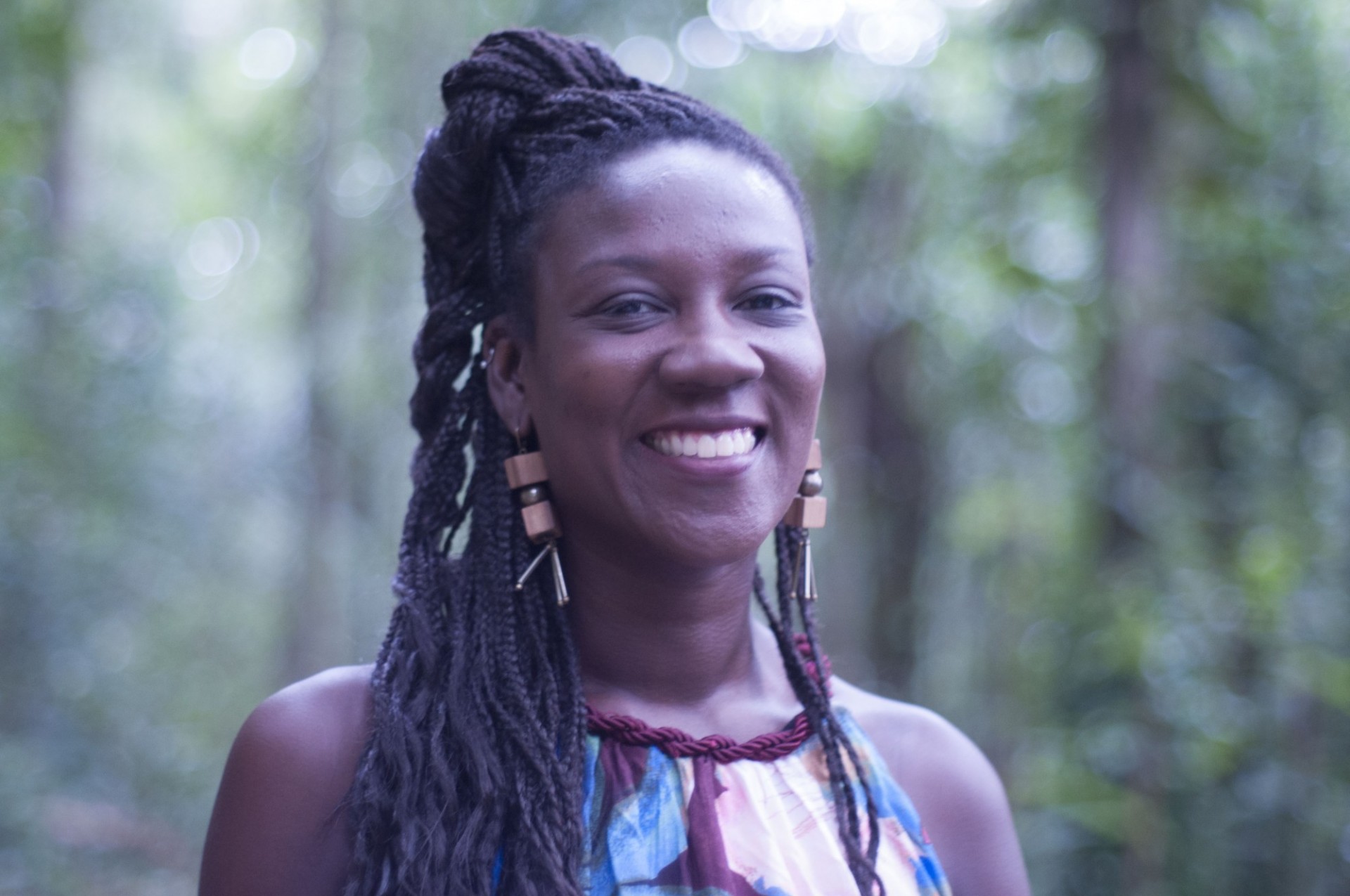 "Ever since I was a child, it has bothered me to listen at school to the story  of Brazilian blacks being associated with slavery, feijoada, and samba. I have always been curious about the knowledge, practices, and influences in the basic construction of Brazilian society, as our relations are directly associated with indigenous and African influence. In the 19th century, for example, the city of Rio de Janeiro had a population with more Africans than Europeans.
I decided to study tourism as an undergraduate because I was interested in bringing people closer to Brazilian history and culture arising from traditional communal territories, such as quilombolas, for example, and to demystify a way of looking upon these people as unique. I wanted this other look to be recognized, and to see this culture that was not being shown."
Meet Thaís Rosa Pinheiro, CEO at Conectando Territórios and a participant in the Alliance for Historical Dialogue and Accountability (AHDA) at Columbia University.
CGCRio - Hi Thais! It's a pleasure to have you with us today! Can you start by telling us a bit about your educational background and about your work at Columbia University?
Thais - Since 2010,  I have been researching community-based tourism in quilombola communities and getting closer to the other issues that these communities face beyond the realm of tourism. My work combines research and practice. I am a researcher with a Master's degree in Social Memory from Unirio in Rio de Janeiro.  I have also done specialization work in   Peace Studies and Conflict Resolution at Chulalongkorn in Bangkok, Thailand. At Columbia I participate in the Alliance for Historical Dialogue and Accountability (AHDA), as my work aims to form dialogues with past history and how we deal with reality in contemporary times.
CGCRio - Have you always lived in Rio??
Thais - I live in Rio de Janeiro, but I lived in England in 2008 and in Thailand in 2019, where I went to study Peace Studies and Conflict Resolution in Bangkok.
CGCRio - Can you tell us more about your experiences in Thailand?
Thais - We traveled to the south of Thailand during a field trip and visited a small village in Baung District, a fishing community. The place and the people reminded me of the Northwest of Brazil.
In Brazil we developed community-based tourism as a way to create a dialogue between communities, tourists, and society.  It is a way to preserve the culture and history of these communities while generating  income.
In the North of Thailand, in Chian Mai, I visited the Karen community, a community of displaced persons from Myanmar (Burma) where it became clearer to me that tourism can also be a tool to gain a better understanding about communities and human rights.
Peace tourism involves visits to places, at home or abroad, which are significant because of their association with such notions as peacemaking, peaceful conflict resolution, resistance to war, prevention of war, nonviolence, and reconciliation.
Bangkok was the place that most impressed me, because there is such a mixture of traditional and modern culture among its people, in addition to a very rich cuisine..
CGCRio -Tell us a little about your work at Conectando Territórios?
Thais - Conectando Território is a tourism agency that combines tourism and education and connects people to Afro-Brazilian history, memory and culture and to traditional communities, such as quilombolas and urban communities. We develop workshops, hold classes outside the classroom, and organize tourist experiences for Brazilians and foreigners.
Visit: http://conectandoterritorios.com.br/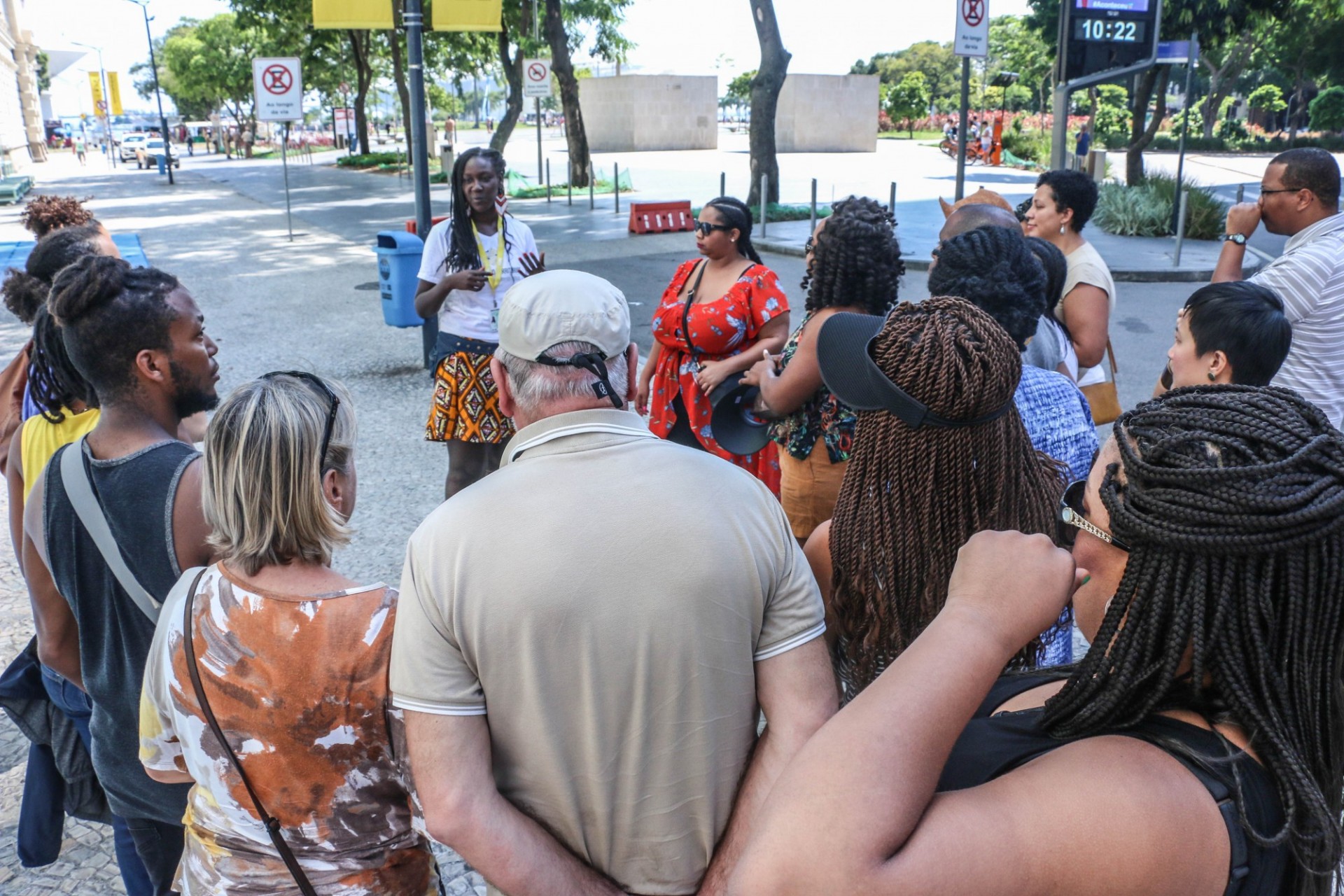 CGCRio - How would you describe a perfect trip to cities and countries with such different cultures?
Thais - Connecting territories through peace tourism can be a wonderful way to promote positive peace around the globe. For me, the most important thing is to be free of judgments and to be open to experiencing places and people, without making comparisons.
CGCRio - We know that with the pandemic tourism has become more difficult. Did you have to reinvent your work?
Thais - During the pandemic, tourism was one of the most affected areas. I had to reinvent myself.  For example, we  developed in July 2020, the Virtual Tour of Little Africa, based upon an activity  Ihad  already been offering in person since 2016. I started offering it also to schools and universities. 
Click here to visit the instagram page.
I also launched the web series entitled "Nzinga: Women Travelers" on the YouTube channel of Conectando Territories.  The series  brings together stories of black women who undertake their dreams and their work and expand to other places in the world.
CGCRio - In this very complicated moment in the world, how can we attract more visitors to Brazil and interest more people in our country?
Thais - I believe that the internet allows us to get closer to other territories. the Virtual Tour appears as a possibility to bring people closer to potential tourist destinations and to learn more about the history, culture and memory of those places.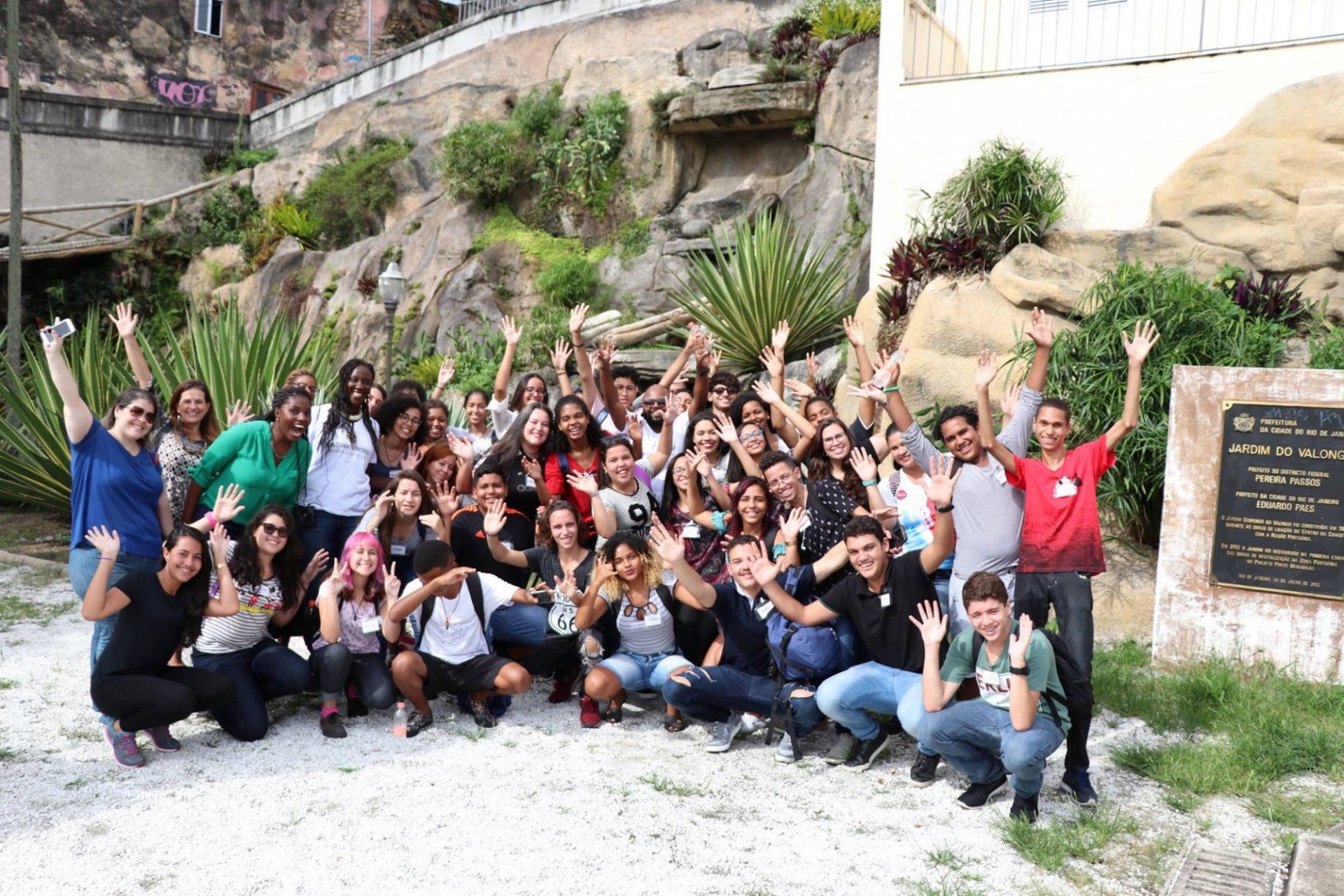 CGCRio -You were selected in 2017 by the Young Leaders of the Americas Initiative (YLAI), by the US State Department. How was the process until you were selected and what was the experience like in the USA?
Thais - I learned about the program a week before the registration ended. When I read the description, I thought it was exactly all I needed at that moment, because entrepreneurship can be a very lonely process. I started writing but I didn't know if I would have enough time to register in time. They extended the deadline and it was the time needed to apply. When I received an email saying that I had passed, I cried with emotion. The experience was one of the best in my life. I say that it was a watershed in my life as an entrepreneur, because other doors and possibilities for work have opened. The exchange with other entrepreneurs from countries in Latin America and the Caribbean was very rich, in addition to the exchange with a company in Miami.
CGCRio - In your opinion, what makes Brazil so amazing for visitors?
Thais - Our culture is very rich and diverse. Each state in Brazil has its specificities, its history, memory and culture and this is the richest thing we have. The African, indigenous influence in Brazil is very rich and is present in all elements of our society. Our cultural diversity is what we have to show the world.