Rio Center Stories: Tonia Casarin, Teachers College alumna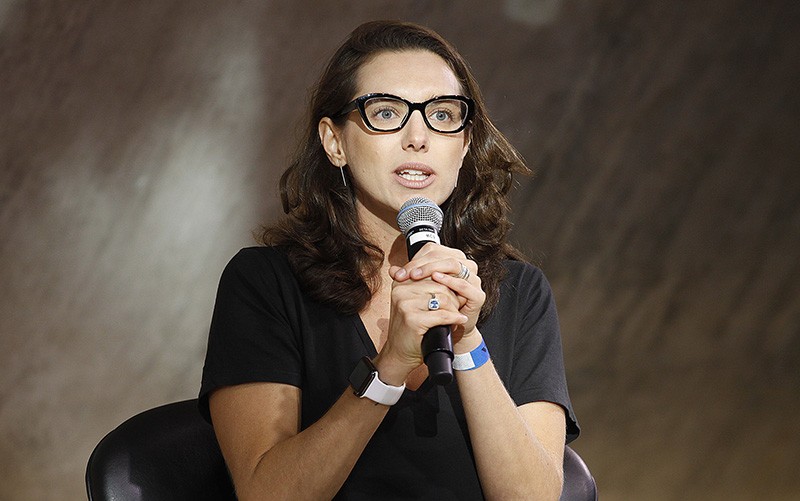 Tonia Casarin holds a Master's degree in Education from Columbia University, she's a Lemann Fellow and a Global Salzburg Fellow. Entrepreneur in the area of ​​education, Tonia works with the development of socio-emotional competencies. She is an educator and lecturer, having done a TEDx Talk in 2016 and another TEDxYouth in 2018. She is a postgraduate lecturer at Singularidades (SP) and PUC-Rio. She is the author of the children's book "I Have Monsters in the Belly" and the book I Have More Monsters in the Belly, which became a bestseller in Brazil. She was the winner of the Global Impact Challenge in Brazil, Singularity University award in 2017. She has already impacted more than 70,000 people with her work. Tonia was one of the panelists during the Columbia Global Centers | Rio de Janeiro 5-year celebration event in March 2018.
Why did you choose to focus your studies on developing emotional and social intelligence and how to develop it in adults, adolescents, and children?
When I started working, I realized that I needed many skills in the job market, such as teamwork, empathy, emotional intelligence, self-knowledge. But I realized that throughout my school life, no one had taught me how to develop those skills. This was a pain of mine and of the many adults I was talking to. And I asked myself: Why not start developing those skills at university? Or rather, early in high school? Or, since childhood. So, I realized that I have to work with children, young people and adults, because we don't develop these competences explicitly, declaredly and intentionally in any age group.
In addition, thinking about the future, many researches show that the skills we will have to develop to deal with uncertainty in the future are social-emotional skills related to emotional, social and cultural intelligence.
How was your experience at Teachers College?
The experience at Teachers College was transformative. Not only the experience of the Masters itself, with classes, studies and projects, but also the opportunity to live with the diversity of people who circulate through Teachers College daily. In addition, TC is an extremely multidisciplinary school of education, which allows you to navigate between pedagogy, neuroscience, psychology among other fields. Everything related to learning.
How impactful was this experience to your career?
My experience at Teachers College was what enabled me to work with my purpose. I'm much happier today and I have a lot more impact on people's lives. And my MSc on TC was critical to that.
Did you have a professor who inspired you there?
Several professors inspired me, including Terrence Maltbia, who was amazing in my coaching preparation and emotional, social and cultural intelligence; Victoria Marsick, who was my faculty advisor and advised me from day one, I am eternally grateful to her; Fiona Hollands, from the Center for Benefit-Cost Studies of Education, where one of the references studies in socio-emotional competences came; Stephen Brookfield, who showed me how to develop critical thinking and how the lessons can be fun; Arthur Langer, who changed my way of thinking about education and challenged me to every class; Jeanne Bitterman who often questioned my beliefs and showed me in practice the importance of constant feedback for teacher development.
How was your experience at the event hosted by Columbia Global Centers | Rio de Janeiro in partnership with CEIPE / FGV and the Lemann Foundation on education on March 13?
It was great to be part of a moment with so many opinion leaders in Education, debating a topic as relevant to Brazil as teacher training and the BNCC [Brazil's National Common Core]. In addition, I had the pleasure of reconnecting with Susan Furhman, who was always very attentive to me while I was at CT and later as an alumna.
What did it mean to you to participate in this event?
To me it meant a great voice qualified and legitimately concerned with the quality of education in Brazil. Being with great opinion leaders and a qualified audience was fundamental to know that, despite a lot of work ahead, we have a lot of good people who want to make a difference.