Sakıp Sabancı Chair and Center for Turkish Studies Created at Columbia University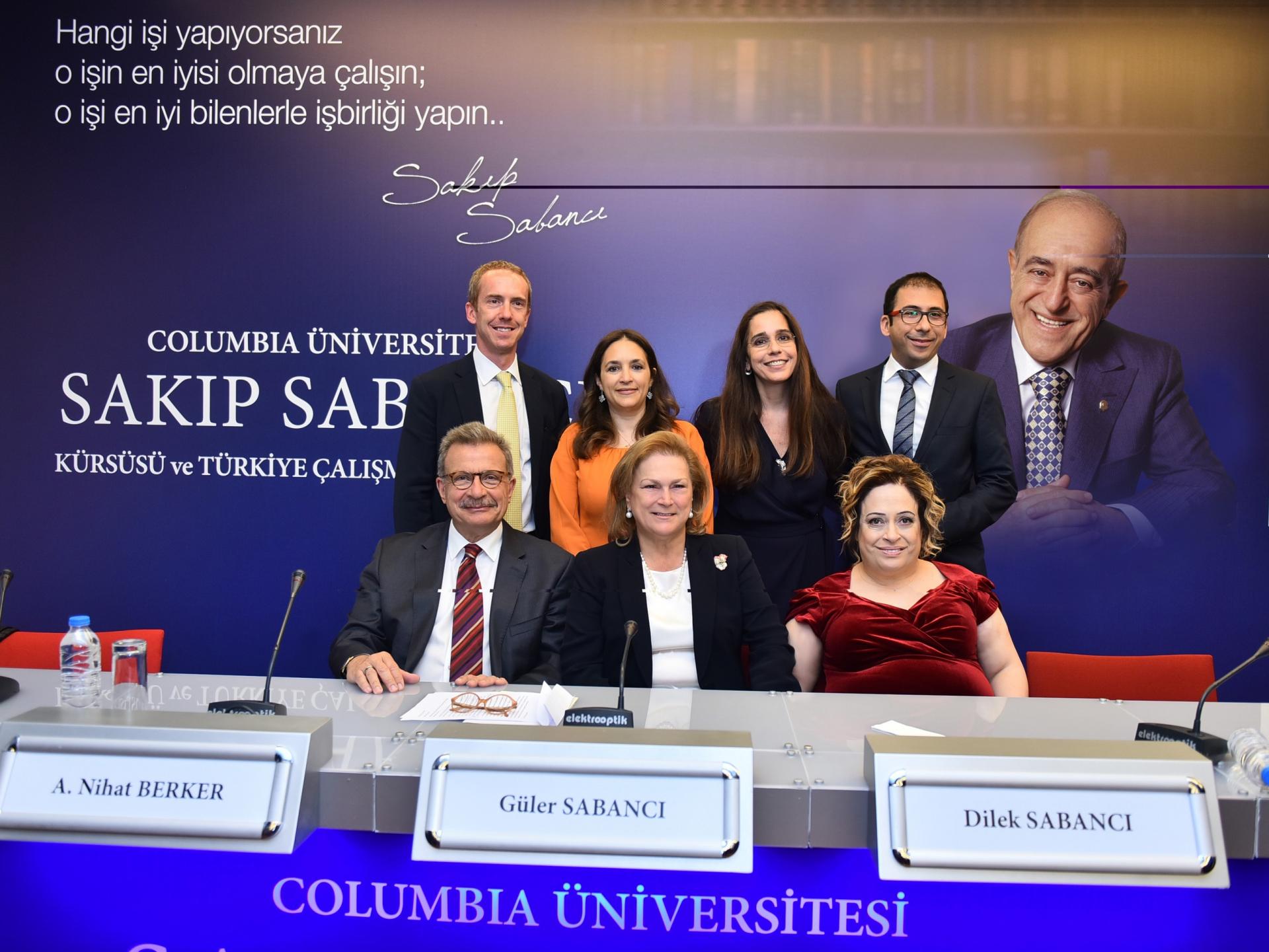 Sakıp Sabancı Chair and Center for Turkish Studies
Created at Columbia University
Funding to Support New Era of Scholarship about Turkey
Thanks to a generous gift from the family of the late Sakıp Sabancı, Columbia University has created the Sakıp Sabancı Chair and Center for Turkish Studies. As the first center for Turkish Studies in the United States named for its benefactor, the Sakıp Sabancı Center will forge a new era of scholarly collaborations between Sabancı University and Columbia University and also the two countries. The Center's goal is to increase knowledge and awareness about Turkey, as well as its importance to modern regional affairs, global affairs, and its historical significance.
 
Building on a long tradition of Turkish Studies at Columbia, the new Center will enrich the scope of its intellectual exploration about the country, its people, and the region. While pursuing objective scholarly work, University researchers will investigate pressing contemporary issues concerning Turkey to produce ideas and knowledge that could make an impact both within and outside academia.
 
Totaling US$10 million, the gift also establishes the Sakıp Sabancı Chair in Turkish Studies. It will also support research and academic collaboration both at Sabancı University and Columbia University. In addition, the gift will provide funding for visiting scholars and graduate fellowships. 
"Our University community feels a very deep connection with Turkey, with its history, and with its importance in the modern world," said Columbia President Lee C. Bollinger. "The Sakıp Sabancı Center for Turkish Studies will be a leading center of teaching, scholarship, research, and service in this field, one that will investigate contemporary issues in a global context. We are honored by the partnership of the Sabancı family in this endeavor, deeply appreciative of their exceptional gift, and we are looking forward to all that will be accomplished as a result."
 
"My late father Sakıp Sabancı, also the Honorary Chairman of the Sabancı University Board of Trustees, was not simply a businessman, but a philanthropist at heart," explained Dr. h.c. Dilek Sabancı. "He sought to do good for our country and our people all through his life. His hard work was not limited to the local or national level; he worked hard globally to promote Turkey. As his family, we share his enthusiasm for our country and strive to do good things for Turkish society, giving it our best.  My late father always used to say, 'Try to be the best in whatever you do, and work with the people who know it the best.' We are proud and delighted with the establishment of the Columbia University Sakıp Sabancı Chair and Sakıp Sabancı Center for Turkish Studies."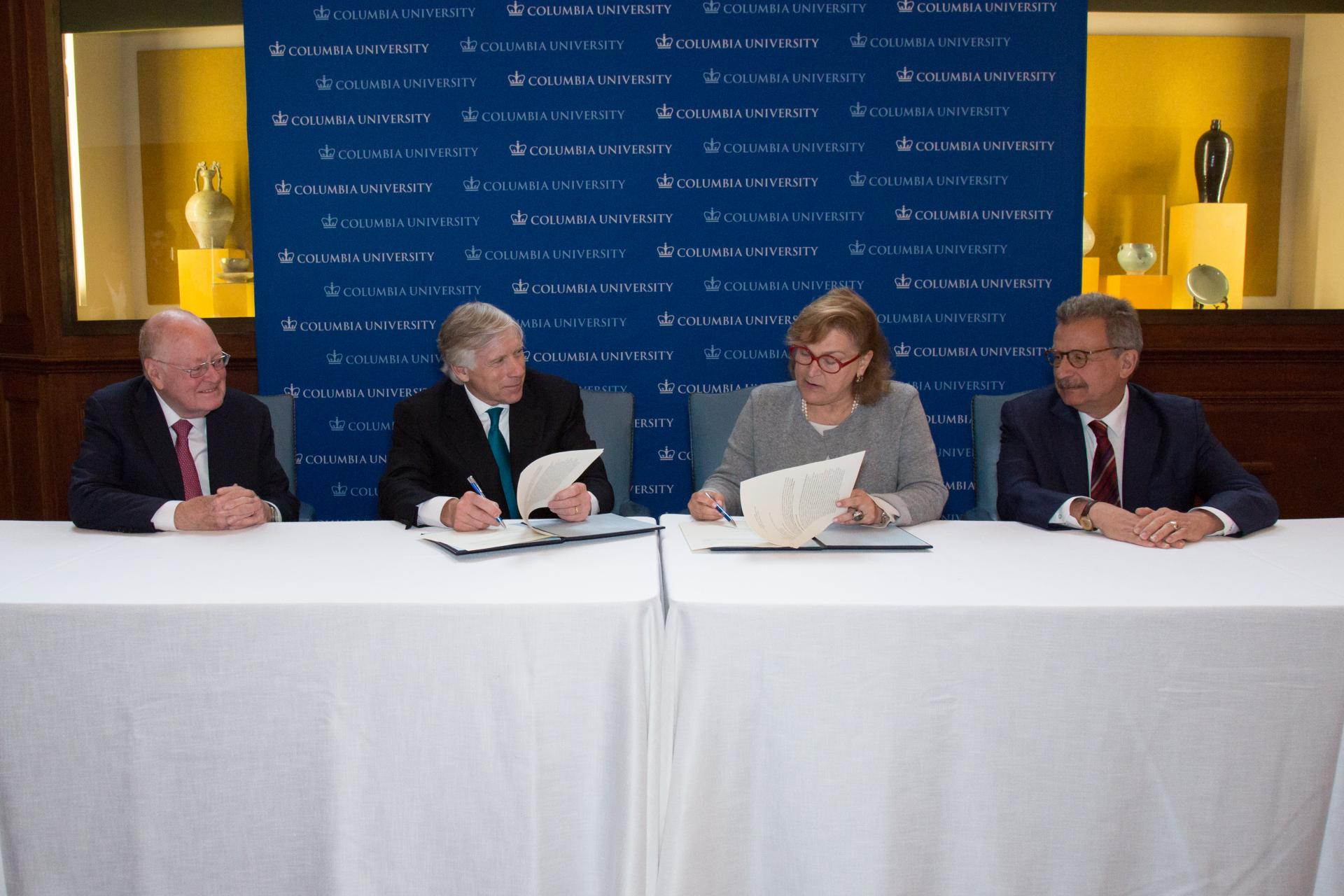 Research and scholarship about Turkey became an important component of the University's intellectual life beginning in the 1960s. In addition to instruction in modern Turkish, Columbia also offers courses in Ottoman Turkish, and in recent years has expanded its non-language course offerings, sponsoring courses on Turkish literature by visiting faculty. Currently more than 140 students from Turkey attend the University—one of the highest populations of Turkish students in the United States—and the Columbia community includes many faculty and students engaged in regional studies. In 2011, Istanbul joined the eight-city network of Columbia Global Centers.  
 
The Dean of Sabancı University Faculty of Arts and Sciences Ayşe Kadıoğlu: "The Sakıp Sabancı Chair and Sakıp Sabancı Center will play a key role in the field of Turkish Studies by contributing to the production of academic knowledge about Turkish society, economy and politics as well as Turkey's international relations."
 
"For historic and geographic reasons, Turkey plays a pivotal role in many global issues," said David Madigan, executive vice president for Arts and Sciences and dean of the Faculty of Arts and Sciences, "I am therefore very grateful that we can build on Columbia's long-standing links with Turkey to propel Columbia to a leading position in Turkish Studies."
 
Broad in its scope, the Center will re-think the history, politics, society, and economics of Turkey through a trans-regional perspective, including topics such as contemporary Turkey, the Ottoman Empire, history, archaeology, culture, sociology, political science, economics, diplomacy, and art history.
Sakıp Sabancı was the President of the Board of Sabancı Holding, one of the two largest family-owned industrial holdings in Turkey. He was born in the central Anatolian province of Kayseri in 1933, the second of six sons of cotton trader and textile factory owner Hacı Ömer Sabancı. After his father's death, Sakıp Sabancı took over the family business in 1967, assisted by his brothers, and built it into an empire with more than 30,000 employees.
 
Having placed much importance on the value of social and cultural institutions, the Sabanci family members are prominent figures in various charitable initiatives. In an attempt to institutionalize their philanthropic activities, the Sabancı Foundation was established in 1974 by the sons of the late Hacı Ömer and Sadıka Sabancı, which runs more than 120 health, education and culture centers throughout Turkey. Sabancı Foundation has contributed millions to education in Turkey and set up Sabancı University with a generous contribution of the late Sakıp Sabancı. He was a passionate art collector and his collection of paintings, statues and Ottoman calligraphy are exhibited at the longtime family villa overlooking the Bosphorus, which was turned into the Sakip Sabancı Museum in 2002.
 
Sakıp Sabancı was awarded 12 honorary doctorates. He was decorated with the "Rank of Commodore of the Order of King Leopold II" of Belgium, "The Order of the Sacred Treasure, Gold and Silver Star" award by the Japanese Government and the "Legion d'Honneur" by Jacques Chirac, the President of France at the Elysee Palace in Paris in 2001. He was happily married to Türkan Sabancı with three children Dilek, Metin, and Sevil Sabancı and a granddaughter, Melisa Tapan. Sakıp Sabancı died on April 10, 2004.

Türkan Sabancı, who had been Sakip Sabancı`s partner for 47 years, explains the philanthropic vision of the Sabancı family in these words: "As the Sabancı Family, we are happy as long as we can serve our country and its people through the institutions we establish. Our love for our country keeps us alive along with the desire to serve Turkish society."
Among the world's leading research universities, Columbia University in the City of New York continuously seeks to advance the frontiers of scholarship and foster a campus community deeply engaged in the complex issues of our time through teaching, research, patient care and public service. The University is comprised of 16 undergraduate, graduate and professional schools, and four affiliated colleges and seminaries in Manhattan, and a wide array of research institutes and global centers around the world. More than 40,000 students, award-winning faculty and professional staff define the University's underlying values and commitment to pursuing new knowledge and educating informed, engaged citizens. Founded in 1754 as King's College, Columbia is the fifth oldest institution of higher learning in the United States.
Sabancı University is a foundation university with state-of-the-art instructional and research facilities located on a vibrant campus in İstanbul. It was founded in 1994, by one of Turkey's leading family foundations, Sabancı Foundation with a generous contribution of the late Sakıp Sabancı. The main differentiator of Sabancı University is its unique educational system. English is the primary language of instruction. Academic programs at Sabancı University are innovative and interdisciplinary. Sabancı University is not organized into academic departments. Students have the privilege to design their own undergraduate programs by selecting courses from a wide range of subject areas. At Sabancı University, academic activities are conducted within the framework of three faculties: Faculty of Engineering and Natural Sciences; Faculty of Arts and Social Sciences; School of Management. Through implementing innovative faculty programs and establishing close ties with government, the business community, NGOs and universities, Sabancı University has fostered an environment highly conducive to research. Since 1999, when students began enrolling, Sabancı University itself has set an example for many universities in Turkey with its uniqueness and internationally acknowledged success stories. Sabancı University's international achievements and recognitions increased exponentially throughout the years. The University represents Turkey exceptionally well and appeared in the top positions on numerous lists published by Times Higher Education and QS World Rankings. www.sabanciuniv.edu