Santiago Center Launches Covid-19 Related Research Projects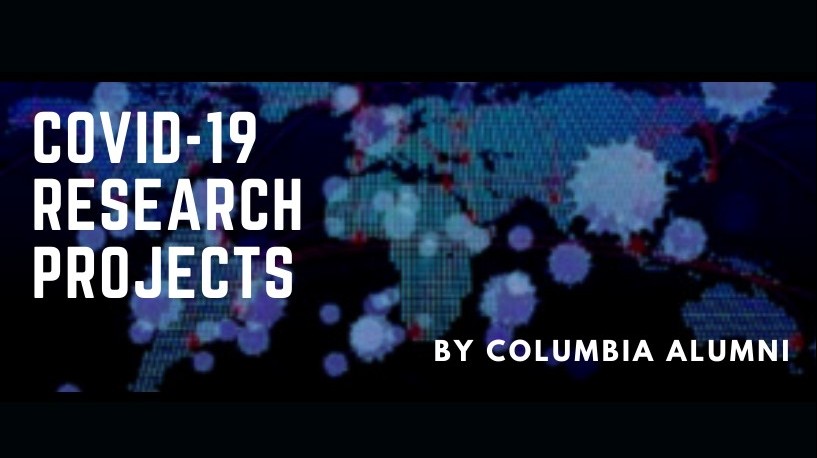 The Columbia Global Centers | Santiago has posted on its website seven innovative projects related to Covid-19's impact in Chile, which were conceptualized and implemented by Columbia Alumni in the context of a call for proposals launched in May.
The seven projects were selected from a total of 28 alumni-submitted proposals, which were evaluated and rated by a group of the Santiago Center's Advisory Board members.
"The Santiago Center continues to bring relevant academic content and projects to the fore," Center Director Karen Poniachik said. "We are in a unique position to tap into to our extended Columbia Alumni base, with all the insight, knowledge, and expertise they represent, to document this singular moment in time and review how it is affecting Chile, its people and its institutions."

The projects range widely in scope. La Creatividad No Para ("Creativity Doesn't Stop"), for example, employs photographs and short videos to highlight the innovation and resilience of four institutions that have found creative solutions that respond to Covid-19: a high school in Arica broadcasting via local radio to reach students that cannot go to class; a restaurateur who created a collaborative platform to donate healthy, free meals to hospital workers and people in need; a clean air systems builder that pivoted to produce sanitization systems for public spaces; and a clothes manufacturer that adapted to make copper-infused N95 medical facemasks.
In turn, Promoting Young Children's Autonomous Learning offers the Spanish-based online platform Juega y Aprende Conmigo ("Play and Learn with me") to foster the physical and mental development of young children sheltered at home, from doing yoga with sea animals, to helping Tito the Cat solve mathematical problems. The website also offers apps to download and tutorials for parents.
Meanwhile, Diosas de lo Íntimo ("Goddesses of the Intimate") provides an advance on a collection of stories on the lives of Chilean women forced indoors. Such is the case of Esther, a strong woman who keeps tradition alive and the family together by lovingly preparing recipes that have been passed down through the generations, and Ziomara, a resolute woman used to overcoming obstacles in her struggle to become a professional basketball player.
The submitted works, available on the Santiago Center website, are: