Santiago Internship Stories: Columbia College Student Bringing the World of Finance and Art Together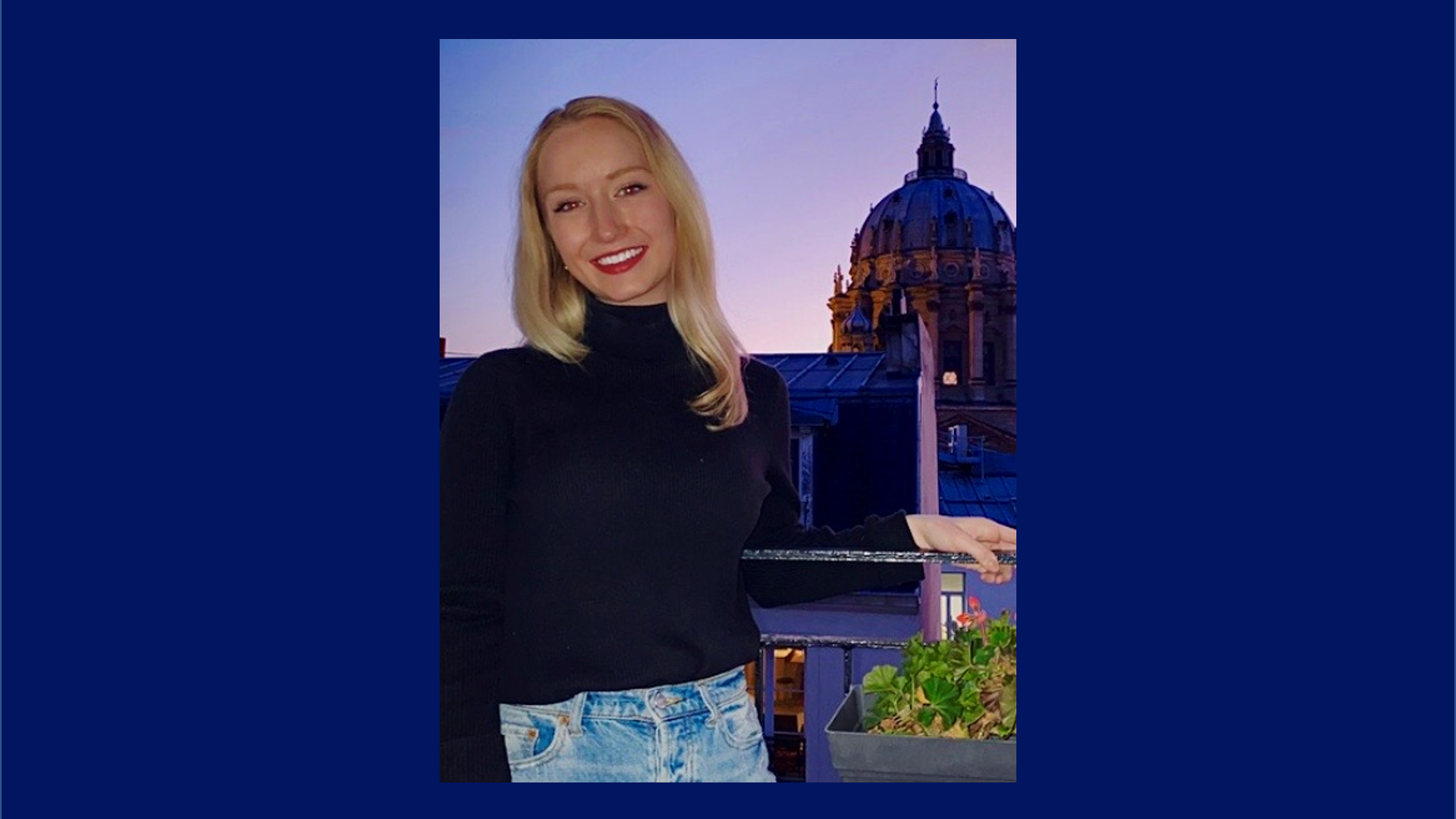 Caroline Zupan is a senior at Columbia College majoring in Political Science and this summer is doing research with Arturo Cifuentes, Columbia Business School professor and research associate at Universidad Católica's Latin American Center on Economic and Social Policy (Clapes). She acquired this internship through the Santiago Center and is working remotely at Clapes. Originally from St. Louis, Missouri, Zupan is part of the Columbia Undergraduate Law Review, U.N. Girl Up, and the Columbia Outdoor Orientation Program.
Q: What are you doing in your internship?
A: I'm conducting a literature review on salient factors influencing the contemporary art market from 2000 to the present (price inflation, speculation, etc). By the end of the summer, I will have organized my research findings into a 25-page analysis covering major variables, trends, and insights.
Q: Why did you pick this internship?
A: I was particularly eager to support Dr. Cifuentes' research, which combines two fields that are often conceived of as unrelated and/or fundamentally opposed: finance and art. His previous work at the intersection of these two disciplines and unwavering intellectual curiosity inspired me, and I've greatly enjoyed learning from him throughout the course of this internship.
Q: What have you learned while doing this research?
A: This internship has helped me to develop my research and writing skills while allowing me to explore two fields of study in which I had a super strong interest but not extensive experience. I'm excited to continue to develop these skills and explore these interests going forward!
Q: How is this virtual internship different from a more traditional internship?
A: Working virtually gave me more autonomy to structure my time, which was helpful for the kind of independent research I was doing.
Q: What are tips that you have for virtual interns?
A: Communicate and reach out! It can be challenging to stay connected virtually — checking in often with the people I was working with made things vastly more enjoyable.
Q: Now for some more fun questions; what three things would you bring to a desert island?
A: A boat, a helicopter, and Michael Phelps.
Q: What TV show, movie, book, etc. recommendations do you have?
A: For TV shows: Insecure, The Circle, Succession. For books: Conversations with Friends and Swing Time. I recommend musicians Sebastian Paul and Maude Latour, and for movies I recommend Good Will Hunting.
Q: What is your favorite place in NYC, and what have you missed?
A: My favorite place is The Met Cloisters! I'm still in NY, but I miss the people the most.
Q: Anything you would like to add about your experience?
A: The week I finish my internship, Dr. Cifuentes is returning to NYC. We are excited to visit the Met together (while maintaining social distance) after a summer of quarantining in different continents!