Science for a Sustainable World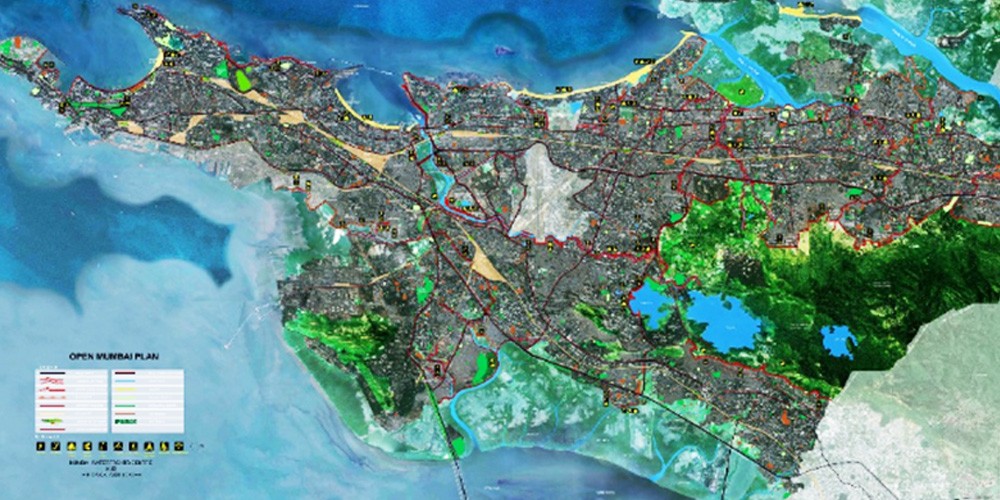 What role does scientific evidence play in helping us manage our natural resources? How can science inform better decision-making? In what instances do science and technology support each other and where do they come under conflict?
These are just a few of the questions the Center Global Centers | Mumbai addressed through two public lectures that probed the role of science in driving sustainable development. The Center brings together experts from multiple disciplines to address some of the most pressing challenges facing the world today, and works to ensure that this dialogue reaches a large and diverse audience.
In May, an environmental geographer specializing in geospatial technology shared her research on using satellite images to understand changes in the mangroves of Sierra Leone, and in June, one of India's leading scientists on hydrogeology highlighted the dangers of technological fixes that ignored scientific evidence about India's groundwater crises.
Pinki Mondal, Senior Research Associate, Center for International Earth Science Information Network, Columbia University, used datasets from NASA's Socioeconomic Data and Application Center to highlight how landscapes change rapidly and how newer technologies can allow for more accurate monitoring of mangrove forests. Her lecture, entitled 'Mangroves through the Eye of a Satellite,' drew parallels with the Sierra Leone and the Sundarbans Delta to illustrate how similar techniques could be deployed for managing India's mangrove forest cover as well.
The audience at the lecture included lawyers, conservationists, representatives of corporate and civil society, and officials from the Mumbai Mangrove Cell. Responding to a question on why haphazard development continues to flourish to the detriment of natural resources in spite of the availability of advanced technologies and techniques, Mondal said, "The role of science is to inform the discourse, not to make decisions for people or policymakers." She added that it was the collective responsibility of society as a whole to ensure scientific tools are available and accessible to everyone, to elect which agency serves as the guardian of such shared knowledge and data resources, and discern how this scientific knowledge is subsequently used for development planning or protection of resources.
Continuing the discourse on the role of science in society, Himanshu Kulkarni, Founder Trustee and Executive Director of the Advanced Center for Water Resources Development and Management, delivered a lecture entitled 'Demystifying Science, Making Groundwater Accessible in India.' It marked the third lecture in the Center's ongoing Groundwater Series addressing the issue of water access and management in the country.
Kulkarni used science and statistics to highlight the extent of groundwater depletion in India and drive home its implications on the livelihoods of people. India is the largest consumer of groundwater, accounting for 25 percent of the world's groundwater extraction. According to Kulkarni, nearly 80-95 percent of rural India's drinking water needs are met through groundwater and due to depleting water tables, 25 percent of the country's districts are battling ailments related to high content of arsenic, fluoride or salinity in the water they use.
He went on to demonstrate how the availability of affordable technologies to extract water for farming in the 1970s had increased access to water for irrigation but it had also led to blatant overexploitation. Development efforts continued to support extractive infrastructure, ignoring scientific evidence. Kulkarni explained hydrogeological concepts such as aquifers, watershed management and recharge to highlight how effective groundwater management hinges on participatory processes, which require people to understand and appreciate the scientific ecosystem in its entirety. "You can't change the structure of the aquifer, but you can change the mindsets of people. You need participation, cooperation, and a system of governance, which today is completely missing in our system. This system of governance doesn't mean banning and licensing the users, but instead ensuring that individualistic free riding does not take place so that benefits of conservation and protection by a group does not go to waste," stated Kulkarni.
Technology, scientific research, and society are therefore, necessary partners for effective management of our resources.