Teachers College Professionals Impart Pedagogical Workshops in Southern Chile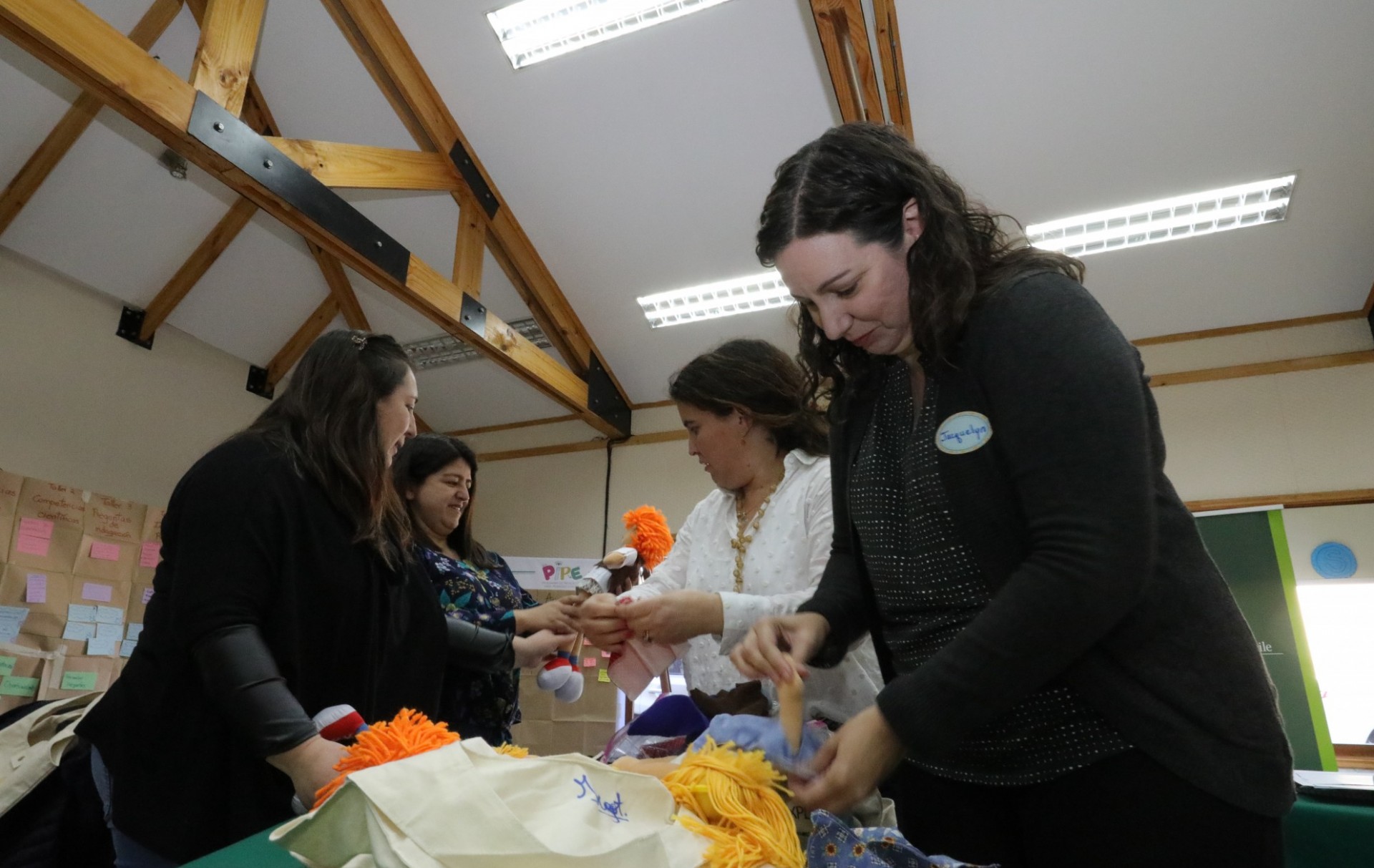 At the end of September, Jacquelyn Duran, Director of Enrichment Services at the Hollingworth Center - a service, research, and demonstration program at Columbia University's Teachers College - and Chilean Hollingworth Fellows Anamaría Rivera and María Eugenia Rivera worked with a number of preschool teachers in workshops focusing on science education from early childhood.
The team began in the extreme south of Chile, in the isolated fjord-dotted region of Aysén. The focus was based on the First Years Exploration Program, or PIPE according to its acronym in Spanish, a methodology promoted by Chile's National Commission for Scientific and Technological Research (CONICYT) and which is being piloted by Universidad Austral de Chile's Patagonia Campus.
"PIPE looks to deliver pedagogical tools for observing, defining questions, collecting evidence and interpreting results," according to Anamaría Rivera. "The idea is for the toddlers to be able to understand the world via their surrounding environment, through the use of educational materials that are available in their nursery school or communities."
Following their time in Aysén, the education professionals held an event in conjunction with educational foundation Fundación Oportunidad in the O'Higgins region with 80 preschool teachers belonging to the foundation's Un Buen Comienzo (UBC) or "A Good Beginning" network, which focuses on improving pre-kindergarten and kindergarten children's socio-emotional and language development. During that event, presenters and participants discussed "Identifying and Combating Gender Stereotypes in Science for Young Children."
In the course of their stay in Chile, the Hollingworth professionals also held a meeting with social development foundation Fundación Ibáñez Atkinson.
Durán and Anamaría and María Eugenia Rivera have had extensive experience sharing methodologies in Chile, including talks in 2015 regarding the Hollingworth Education Experience in Science, and a weeklong professional development camp for Chilean teachers in 2017 in conjunction with Programa Explora, a government agency focusing on science initiatives throughout the country.
Designed to provide internship and training opportunities for Teachers College graduate students, the Hollingworth Center looks to develop model programs in early childhood education and offer enriched educational services for children, families, and educators. Its main goal is to nurture the talent development of all young children, with a special focus on creating and implementing programs for underserved children and teachers in urban schools, and designing model curricula in areas traditionally neglected in elementary schools.