Teaching at Reid Hall: Faculty Voices
This article originally appeared in the Reid Hall Annual Report 2018-2019
June 11, 2020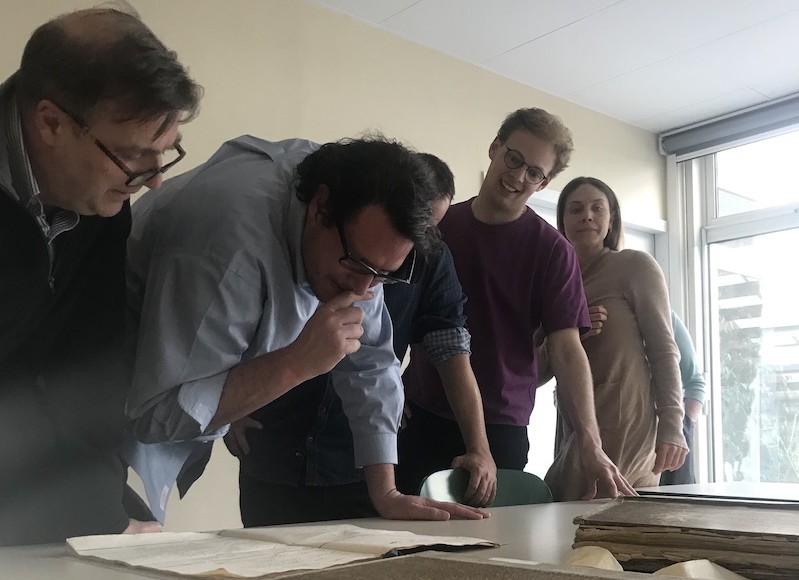 Even the sidewalks of Paris can be part of the teaching experience for Reid Hall's faculty. Whether it's walking to a museum or crossing the street to get to a concert hall, conversations about art, music and the intersection of the two can happen anywhere.
"We have access to the students all the time, and they have access to us," said Magdalena Stern-Baczewska, the Director of the Music Performance Program at Columbia. "Just crossing the street on our way to a concert, we can be having a fascinating conversation we may never have had the chance to have back in New York."
For her, that level of engagement is a big part of "the magic of the program at Reid Hall."
"It's a chance to spend six weeks just thinking of art and music," said Baczewska.
Last year was her second summer teaching Music Humanities at Reid Hall, and she is planning on returning in 2020. One thing that keeps it exciting, aside from each year's new crop of "brilliant" Columbia and Barnard students, is the shifting syllabus.
"We base the classes on what shows and concerts will be happening in Paris when we're there," she explained. "And things pop up. We go with the flow of Paris."
Last year, the chance to visit the Musée d'Orsay on a private tour was a pinnacle of the Paris experience. Two shows with Columbia connections were then hanging at the museum: Le Modèle Noir de Géricault à Matisse, an exhibition co-curated by Denise Murrell, and a retrospective of Berthe Morisot, a leading figure in the Impressionist movement.
Le Modèle Noir was expanded from a show at the Miriam and Ira D. Wallach Art Gallery based on Murrell's dissertation for her 2014 Columbia Ph.D. She is currently the Ford Foundation Postdoctoral Researcher at the gallery. Barnard professor Anne Higonnet, an internationally known art historian who worked with Murrell on her research at Columbia, is also an expert on Morisot.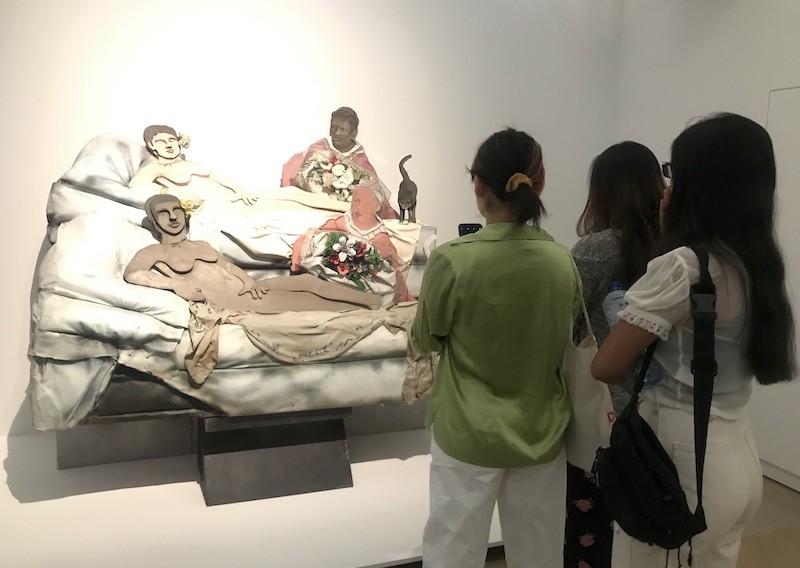 Both Higonnet and Murrell were in Paris over the summer and joined students to walk through the exhibits themselves. And on both occasions, the galleries were closed to others. Some students were moved to tears in the galleries, Baczewska said.
"It was such a special experience to tour the museum with world-class authorities, and at a time when it was not open to the public," she explained.
Baczewska is a world-class musician herself, and gave a "sensational" public performance at Reid Hall during her time there. The opportunity to both present work and see other leading artists and scholars present their work is one of the important benefits for Reid Hall faculty members.
Laurie Postlewate, a Senior Lecturer in French at Barnard, also spent last summer at Reid Hall. She taught a course on French theater, at the end of which students performed their translated version of a short play at Reid Hall. In doing this, students not only translated plays from French and discussed their sociohistorical significance, but also looked at how word choice and phraseology would work on stage.
"The act of translation changes when you're thinking about it for an audience," she said.
Of course, Postlewate chose other work they could also see in theaters across the city. 
"Students not only got to know the theaters, but the history of theater in Paris and the theater scene," she noted. For future classes, she hopes to coordinate a trip to the Festival d'Avignon, the month-long theater festival held there in July. 
Last summer was Postlewate's first time teaching at Reid Hall, but not her first time there.
"I studied abroad as an undergrad. Reid Hall was my landing spot for my first time in Paris," she remembered. Like many students today, her experience there helped guide her academic path, which included a Ph.D. from New York University and more than 20 years as a Barnard faculty member.
Reid Hall was also the meeting spot for two translation classes, one from Barnard and Columbia, and the second from Lyon, France, Postlewate said. There, she and another professor led the two groups as they met and studied texts together for two days over spring break.
As a faculty member, Postlewate said she values being able to meet so many artists, scholars and educators at Reid Hall. And that's only become more exciting with the addition of the Institute for Ideas & Imagination.
"Reid Hall brings so many disciplines together — arts and humanities, sociology, science, medicine," she said. "The cultural and intellectual life there is tremendous, and it provides a bridge between the U.S. and France and other countries."