Tunisia and the Question of Secularism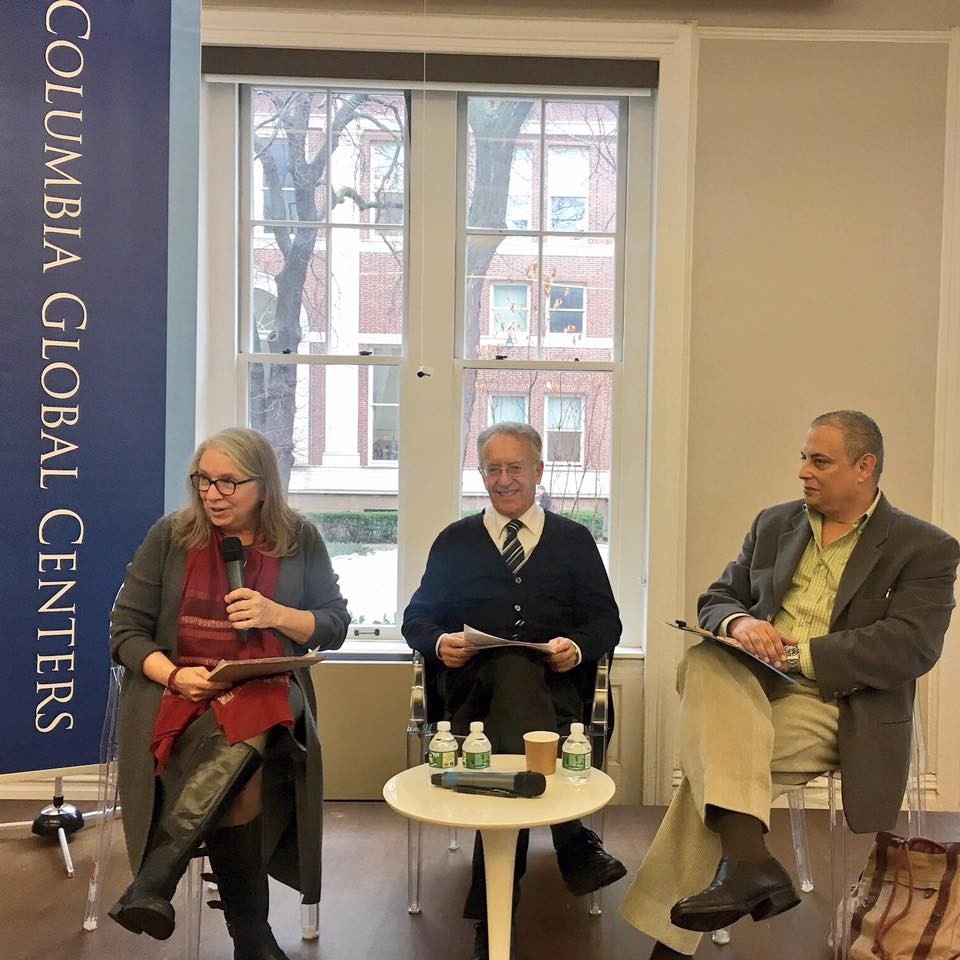 A conversation on secularism in post-revolution Tunisia between Yadh Ben Achour, former President of the High Authority of the Revolution in Tunisia, Katherine Ewing, Professor of Religion and Director of the Institute for Religion, Culture, and Public Life, and Safwan Masri, Executive Vice President of Columbia Global Centers and Global Development.
Location: La Maison Francaise, East Gallery
Date: Tuesday, January 24th, 2017
Time: 12:00 pm -  2:00 pm
Yadh Ben Achour is the former President of The High Authority of Achieving the Objectives of the Revolution, Political Reform and Democratic Transition in Tunisia, whose primary mission was to prepare for the first free elections of the National Constituent Assembly according to democratic standards. In 1992, he resigned from the Constitutional Council on the grounds of President Ben Ali's attempt to control the Tunisian League for Human Rights through a reform of the law on associations. He is the recipient of the 2012 International Democracy Prize Bonn, previously bestowed only to Vaclav Havel and Shirin Ebadi. From 1993 to 1999 he served as Dean of the Faculty of Legal, Political and Social Sciences at the University of Carthage. Professor Ben Achour specializes in Islamic political theory and public and international law and is the author of several books, most recently Tunisia: A revolution in an Islamic country, Tunis, CERES Editions, December 2016.

Katherine Ewing is Professor of Religion and Director of the Institute for Religion, Culture, and Public Life. Her research ranges from debates among Muslims about the proper practice of Islam in the modern world to sexualities, gender, and the body in South Asia. Her books include Arguing Sainthood: Modernity, Psychoanalysis and Islam (1997), Stolen Honor: Stigmatizing Muslim Men in Berlin (2008), and the edited volumes Shariat and Ambiguity in South Asian Islam (1988) and Being and Belonging: Muslim Communities in the US since 9/11 (2008).

Safwan Masri is Executive Vice President of the Columbia Global Centers and Global Development. He has been Director of Columbia Global Center | Amman since its founding in 2009. Professor Masri's scholarship is focused on education and contemporary geopolitics and society in the Arab world. He is particularly interested in understanding the historic, postcolonial dynamics among religion, education, society, and politics.