Tunisians at Columbia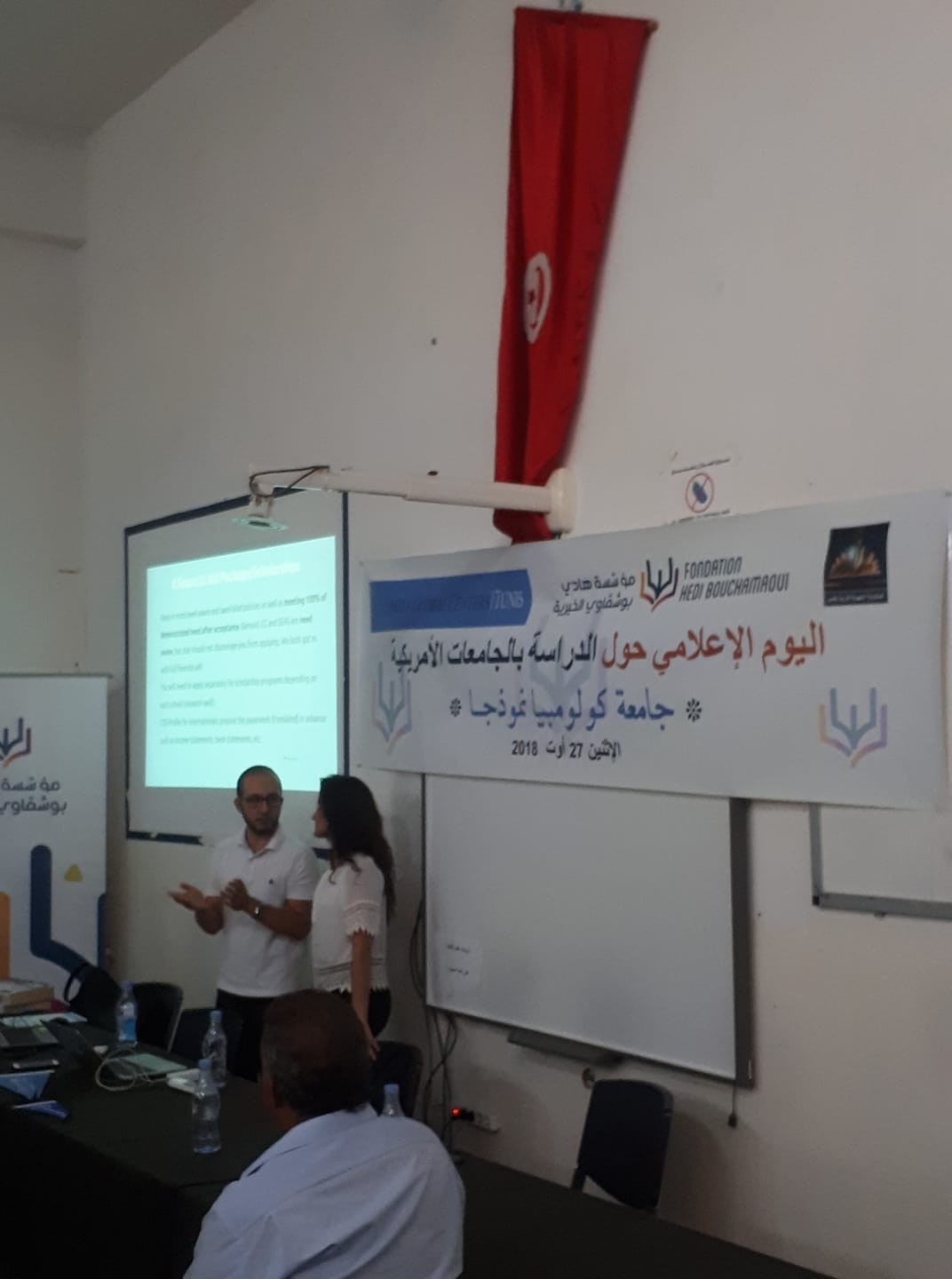 Getting into an American university is not an easy process, especially for non-initiated applicants. It becomes even more difficult when students aspire to have a scholarship. In Tunisia, where exposure to the U.S. education system is limited, many deem it impossible. But a number of Tunisians did it. It is their example that we wanted to duplicate by going in this three-day road trip with Ghada Jefel (Barnard '19) and Rostom Bouazizi (CC'20).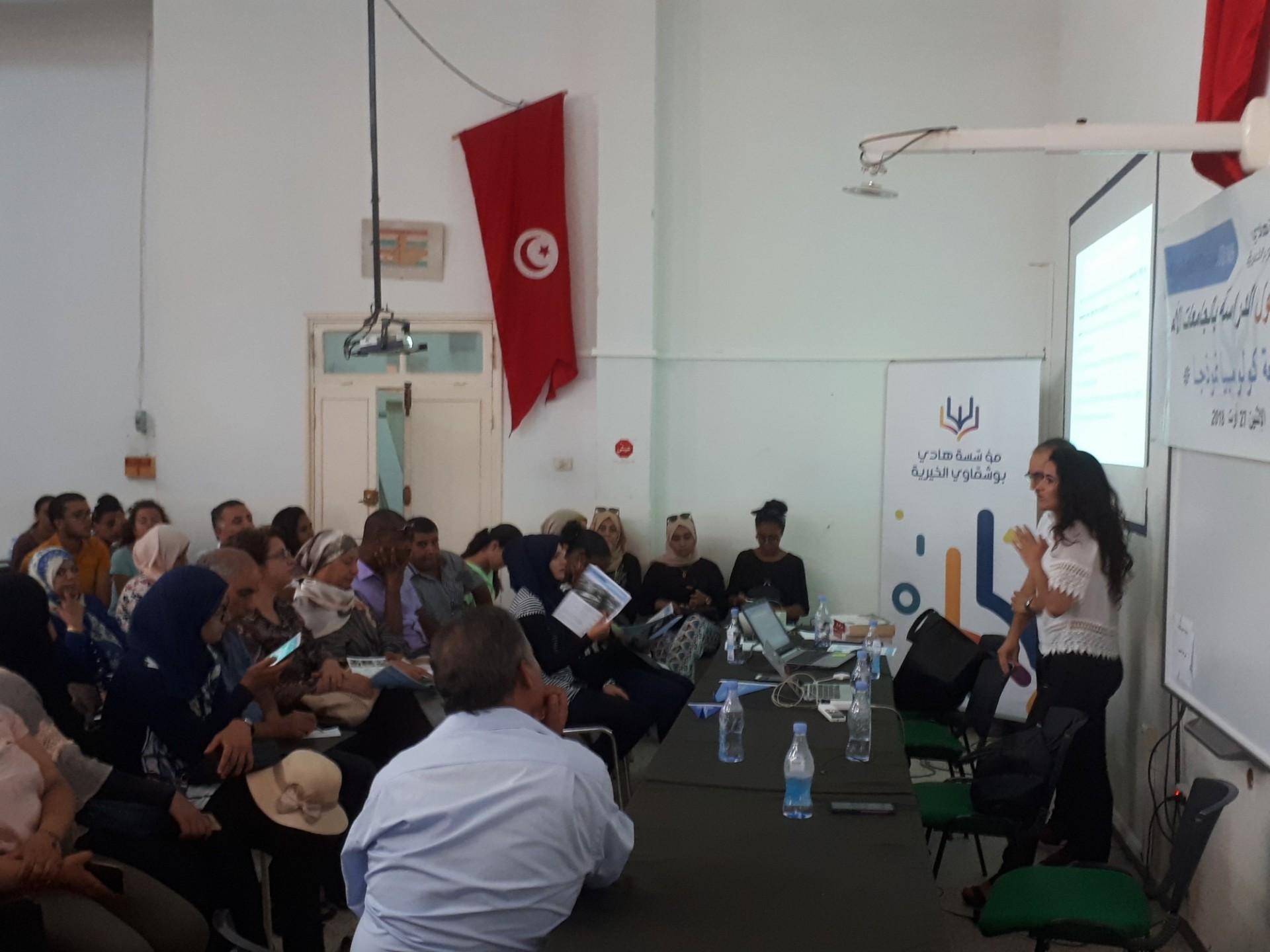 Born and raised in Sousse (Centre-East Tunisia), Ghada is currently a rising senior studying Math and Statistics. On campus, she presides the Columbia Chapter of the National Association for Women in Mathematics (AWM). She is also the coordinator of the first student-run Arabic Circle at the Middle East Institute. This past summer, Ghada interned in Sales & Trading at BNP Paribas Corporate & Institutional Banking in New York, where she will start working after graduation.

Born and raised in Mateur (North-East Tunisia), Rostom is also a rising senior studying Economics and Statistics. As part of his undergraduate studies at Columbia, Rostom also had the opportunity to become alumnus of the London School of Economics where he spent his junior year as a General Course student. He is currently taking a gap year to launch a start up in Tunisia that aims to be the country's first e-banking platform.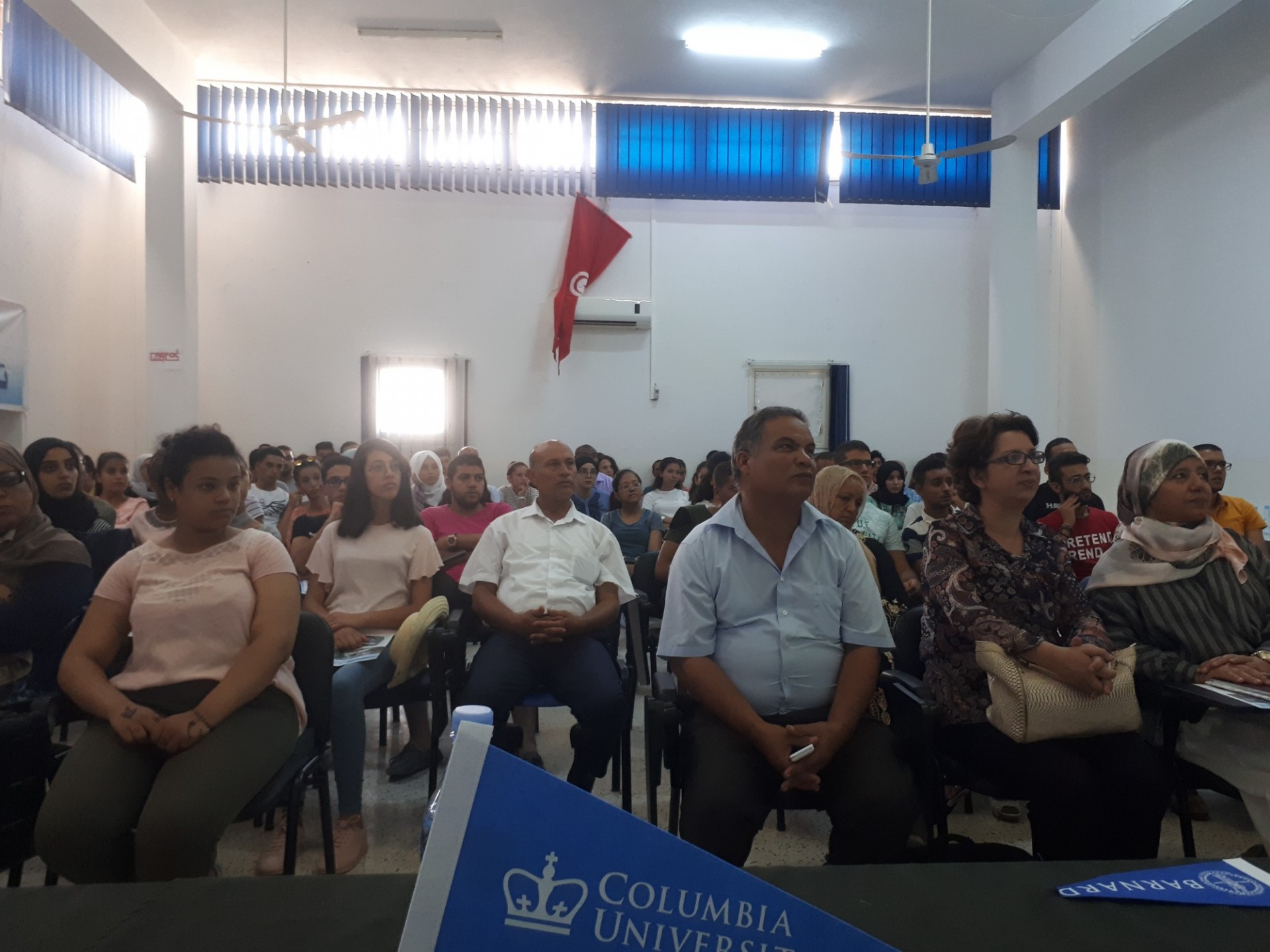 Ghada and Rostom took the initiative and contacted the Center. We accordingly reached out to some of our partners -i.e. the Hedi Bouchamaoui Foundation and the U.S. Embassy Tunis- who were keen to help. Braving the heavy sun and hot weather of August, we started with Gabes (South-East Tunisia), then stopped by Tunis the capital city, and ended in Sousse. Around 300 people attended the presentations, mostly high school students eager to learn how two students who were in their seats just a few years ago made it to one of the world's most prestigious universities, free of charge.
Speaking in a language the students can easily identify with, Ghada and Rostom recounted their experience using fun facts and anecdotes and explained the hard but successful process that took them from their respective Tunisian schools to Columbia University. Such events can create a big change in peoples' lives. After the event, many attendees said that they were not aware of these possibilities and that Ghada and Rostom's stories convinced them to apply to Columbia.