Virtual Global Internships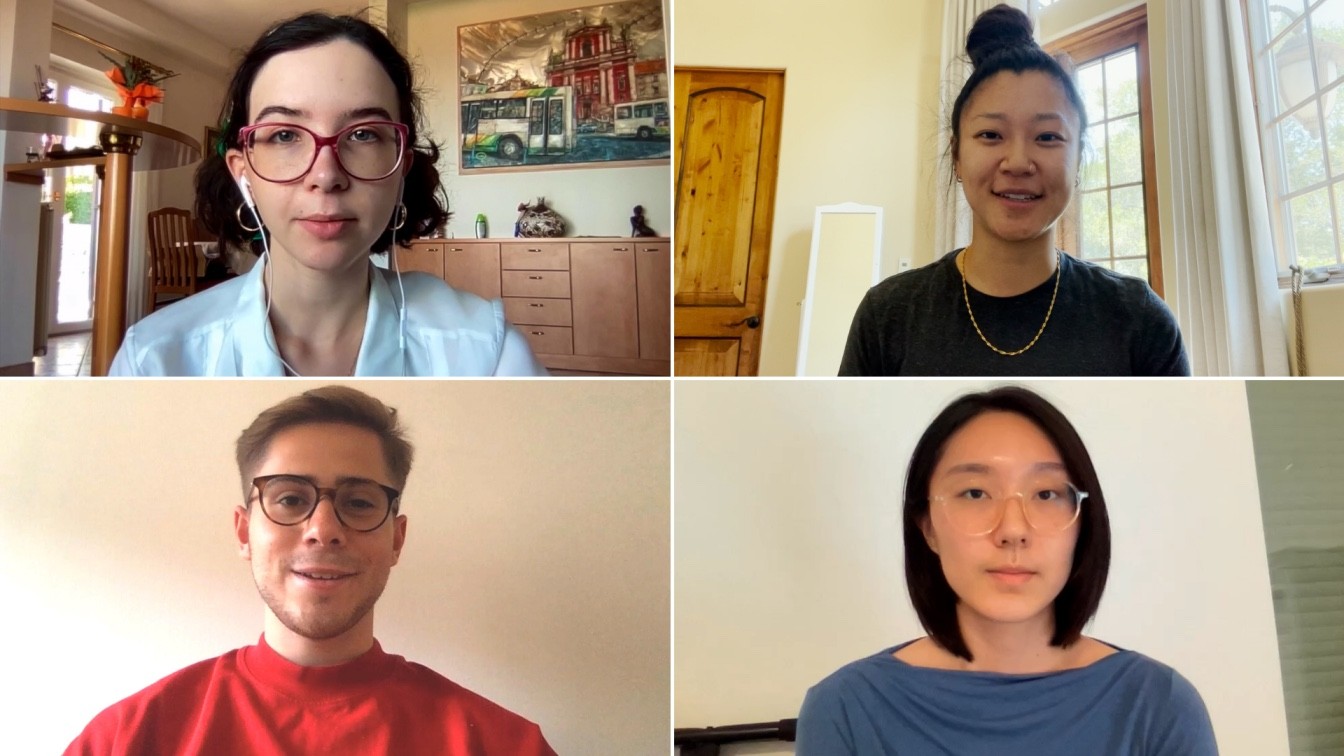 To mitigate the disruptive effects on experiential education caused by Covid-19, the network of nine Columbia Global Centers launched the Global Virtual Internship program. In the summer of 2021, the program began its second year of successfully creating meaningful internship experiences for Columbia University students in quality organizations and companies around the world. During this period, the Mumbai Center offered over 40 unique internship opportunities with its partner organizations and placed six interns in a range of organizations focusing on sustainability and the arts.
Interns performed various activities for their host organizations, including research, documentation, design and outreach, and gained new insights and perspectives from the Indian context. At the beginning of the internship period in July, the Center conducted three online orientation sessions to welcome the interns. The session familiarized students with the structure of the internship program, their responsibilities, support systems provided by the Center, and best practices for working virtually. The Center also held an intern meet on August 26th for students to meet each other and share their learning.
The Virtual Internship program continued to be well received by students, as gathered through their video and essay reflections. Said Priscilla Liu Auyeung, who is pursuing her Masters of Architecture from the Graduate School of Architecture, Planning and Preservation, "The eight-week duration of the internship passed by quickly. Much remains to be refined within my final design proposal. Yet, by the end of the program, I was able to present my work at a level of completion I was proud of and satisfied with. Given the context of the global pandemic, I am especially grateful to have been able to engage with this program through remote technology.  I thoroughly engaged the research I conducted as well as the design skills I was able to put into practice in addressing real issues facing urban biodiversity. This is the type of work I aspire to continue further along in my career, and so I thank Columbia University's Mumbai Global Center for allowing me to gain this exposure!" Ms. Auyeung was a Design Intern for the Center's Sunder Nursery Project for which it partners with the Aga Khan Trust for Culture in India. She worked on honey bee-friendly planting plans, signage, and an exhibition space for public education. 
Eris Sker, an undergraduate student, majoring in Comparative Literature & Society, Anthropology, who was placed as a Research Intern at the Jehangir Nicholson Art Foundation, remarked, "My research into various artists allowed me to gain greater insight into Indian contemporary artists, art movements, and artworks which I had not had a chance to encounter beforehand. The opportunity to create a video pushed me outside of my comfort zone and encouraged me to acquire new skills through practice."
Other partner organizations for this internship cycle included Renew Power, the Shillim Institute, and the Museum of Art and Photography. Following the successful completion of the summer internship cycle, the Global Virtual Internship program will begin its Fall 2021 program with a number of internship opportunities for Columbia University students that will run from October to December, 2021.