Virtual Internship Stories: Victoria Huet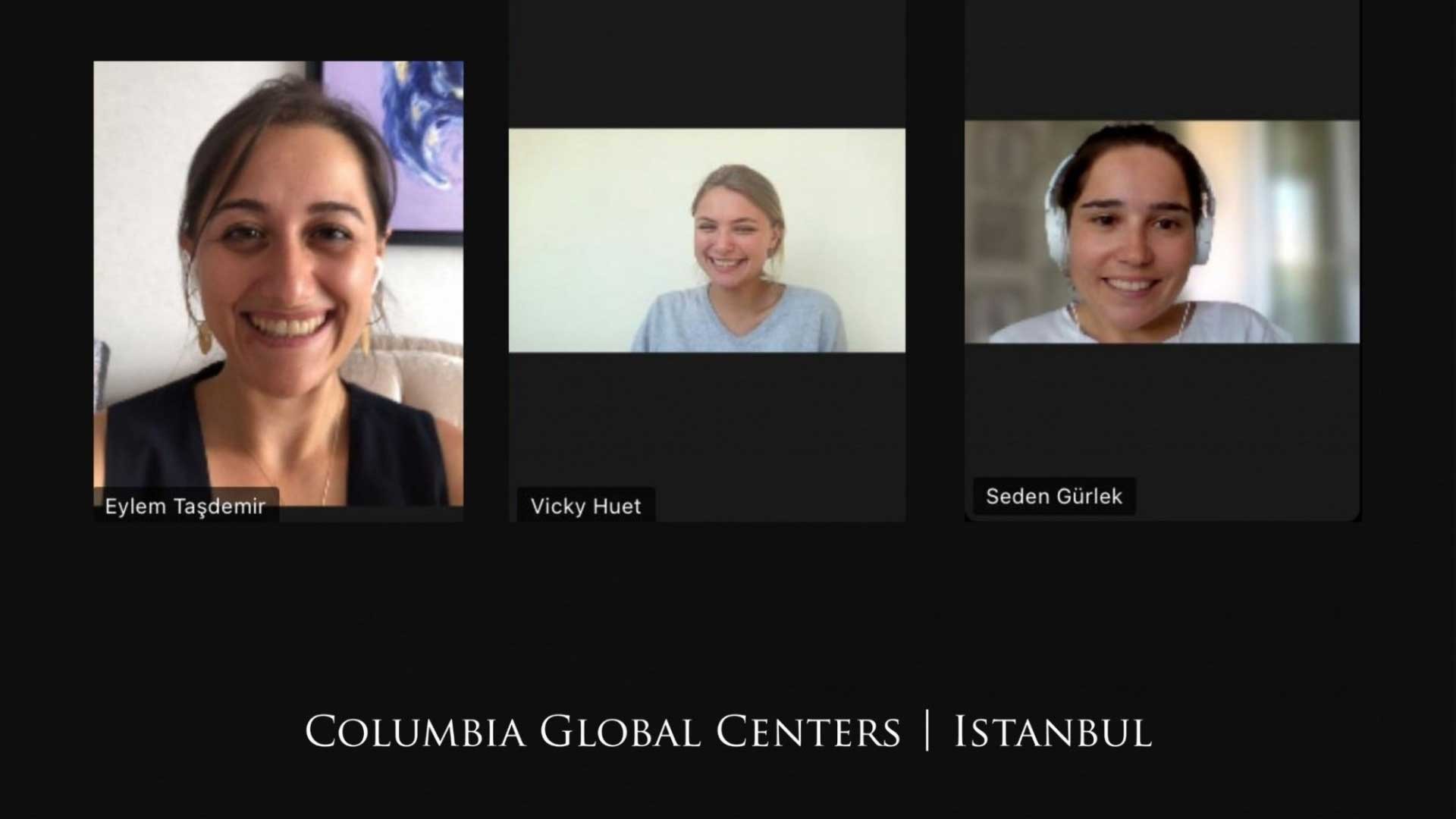 Hi, my name is Vicky, and I'm in my final year of a four-year dual MA in History and Literature. I've been interning at Columbia Global Centers | Istanbul for three months this summer. That mostly consisted of writing articles about a wide range of webinars the center has hosted and organised, drafting content for social media, and helping with this year's CGC x Building Blocks Social Entrepreneurship workshop for Turkish high school students. 
The experiences this internship provided me with really broadened my mind in a few ways. Content-wise, watching, attending, taking notes, and then processing highlights from the Center's many webinars was fascinating. I learned about such a diverse range of topics, from the Eastern Mediterranean's Energy diplomacy to newly published books such as Zeynep Celik's Europe Knows Nothing About the Orient, or what aid can be provided to the Refugee community that was hit particularly hard by the Covid-19 crisis. Additionally, writing articles on these topics honed not only my knowledge and analytic skills, but also my writing. I gained experience with social media, too. Learning to navigate Canva or the different styles required for different platforms was interesting and I'm sure will serve me in future. Helping to organise the Social Entrepreneurship Workshop really enlightened me to the masses of work behind the scenes needed for such events to take place, whether that be logistically, technologically or in the abundance of details that need to be thought about beforehand or provisional problems that may need to be solved. 
Watching and learning from the all-woman team at CGC was inspiring; every member of the team seemed so passionate about their projects and capable in their abilities. Indeed, I'd like to thank the Columbia Global Centers | Istanbul team for being so lovely and welcoming throughout the whole experience. In particular, my supervisors Eylem and Seden were such role models. They were so encouraging and understanding throughout the summer, and I found myself looking forward to our thrice-weekly zoom catch ups, where we would all compare the weather in our current locations as well as follow the progress of my internship and advise me on how best to do things. They made my experience at CGC so enjoyable, and I am so grateful to them both. 
The Istanbul Center has so many invaluable projects in the works. In my ignorance, some of their webinars introduced me to topics I hadn't even thought of or known existed. I am captivated by the rich history and culture of the Middle East, and Istanbul stands at the center of so much of it. Whether it be plunging into its history with the Center's 'Ishtar Diaries' podcast or picking at injustices in the present day and consciously working towards raising awareness for them, such as with the webinar on Saudi Arabia's human rights violations and the threats posed to Journalism, the center is truly a hotspot for the intellectual activity of the region and a melting pot for experts and amateurs alike to make change.