Why is music education important for children?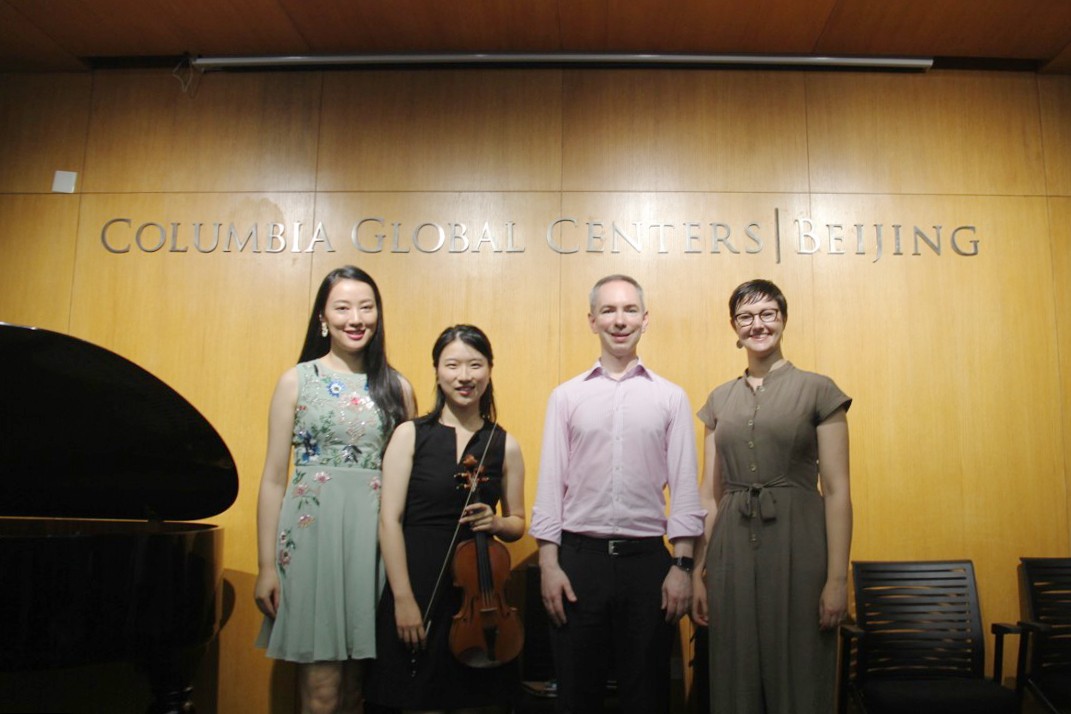 "We need to nurture rather than oppress the deeply-rooted natural music capacity of children, and to use our intelligence and creative imagination to foster it. Then, it would lead our children to a social life of celebration and delight," said TC graduate Julie Sandfort at the ninth discussion of the Center's Education Panel Series on July 20.
The ninth discussion features music education in early childhood, with a highlight on the importance and uniqueness of music education for child development, imagination, and creativity, and provides an exclusive music experience for children, parents, and educators towards aesthetic appeal, emotion, and engagement.
Joining the discussion included TC alumna Shuhuan PENG, Gregory Ristow, Teacher of Dalcroze eurhythmics, and Yujie HE, Violinist and a recent graduate of Juilliard School.
As Sandfort noted, central to music education for children are two basic factors: 1) the need to focus on children and discover what they already familiar with and have skill in doing; 2) the need for all of adults to broaden the definition of music. She highlighted the critical importance of play, saying "young children, especially toddlers, prefer play with music instead of playing the music."
Four panelists then gave examples of playful musical experiences through musical picture books, musical instruments, and eurhythmics. Ristow further introduced the Dalcroze eurhythmics, a method of teaching music theory through rhythm games, creative movement, and songs. He noted that all musical rhythm comes from the rhythm of movement, and in eurhythmics, students respond to music in motion and develop sensitivity, attention, intelligence, and action.
The lecture was combined with musical performances, inviting all children to make their music play more realistic. The panelists performed eight world-known songs, including Gotta Pebble in My Shoe, Will There Really Be A Morning?, My Favorite Things, Apple Tree, Imagine, Love's Joy, Introduction and Rondo Capriccioso.
The event created a joyful and meaningful afternoon for families and their children. More than 78,000 people joined the Center online.