Women Creating Change Returns to Istanbul in September to Focus on Mobilizing Memory for Action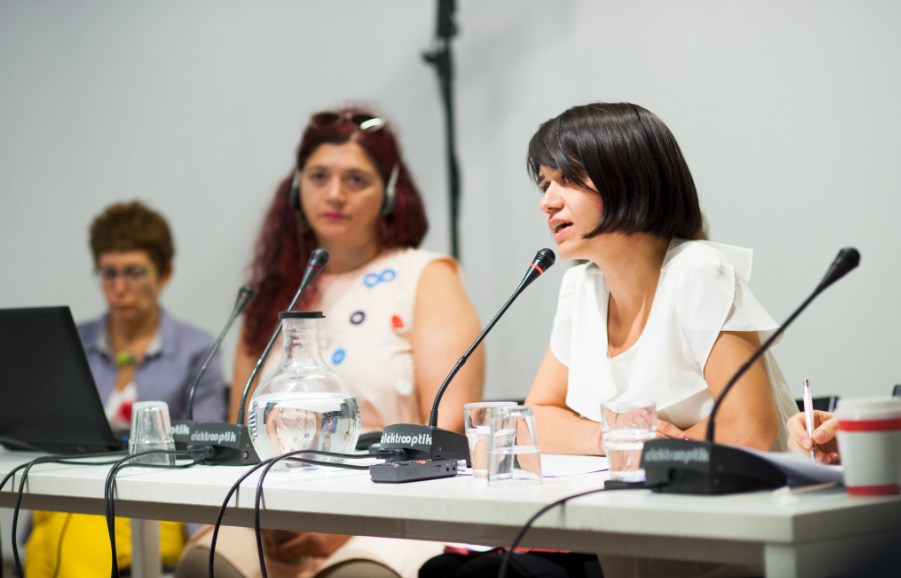 Columbia Global Centers | Turkey has rolled up its sleeves to start planning for an exciting series of events in September with scholars of the Center for the Study of Social Difference, Professor Marianne Hirsch and Professor Jean Howard, and our Istanbul partners, Professor Ayşe Gül Altınay of Sabancı University and Asena Günal, Director of the DEPO Art Center and Alliance for Historical Dialogue and Accountability 2014 fellow at Columbia Institute for the Study of Human Rights. The 2014 workshop and art exhibition, to be held from September 15 to 21, focuses on the concept and practice of "Mobilizing Memory" to explore the global politics of memory in the aftermath of the atrocities of the twentieth century from the unique perspective of gender.
The events are part of the three-year Women Creating Change initiative of the Center for the Study of Social Different, which brought Professor Judith Butler to Istanbul last September for a workshop on the theme of "Rethinking Vulnerability and Resistance: Feminism and Social Change," co-directed in collaboration with Prof. Zeynep Gambetti of Boğaziçi University. The workshop assembled a group of 12 Fellows for a week-long workshop at the Istanbul Center.  Parallel to the workshop, Judith Butler's public lecture, held in collaboration with the 13th Istanbul Biennial at Boğaziçi University, was attended by over 400 people and received wide press coverage. Click to see the lecture video.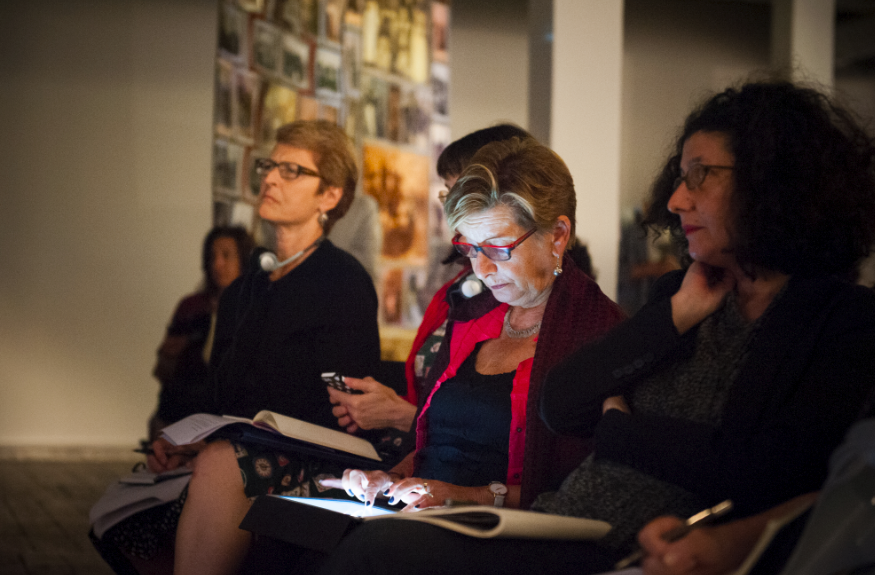 Often left out of official histories and contemporary memory politics, women have invented rich forms of creative activism in moments of political transition. In many parts of the world, women artists and activists have succeeded in mobilizing the memory of the wrongs committed under authoritarian regimes in order to promote redress, social justice, and a democratic future. The "Mobilizing Memory" project, working comparatively in post-authoritarian societies in Europe and Latin America, critically assesses these practices in order to better understand the role of women's social, political and artistic participation in movements for progressive change.
After a first workshop held in Chile during the 40th anniversary year of the 1973 coup in December 2013, the "Mobilizing Memory" working group plans to bring the questions developed with their Chilean partners – concerning the transmission of violent pasts and the gendered politics of memory in the present – to bear on Turkey's contested memory politics.  The Istanbul meeting builds directly on the productive discussions and exchanges the group engaged in Chile and the theoretical questions about memory, transmission, and the politics of the present that emerged there.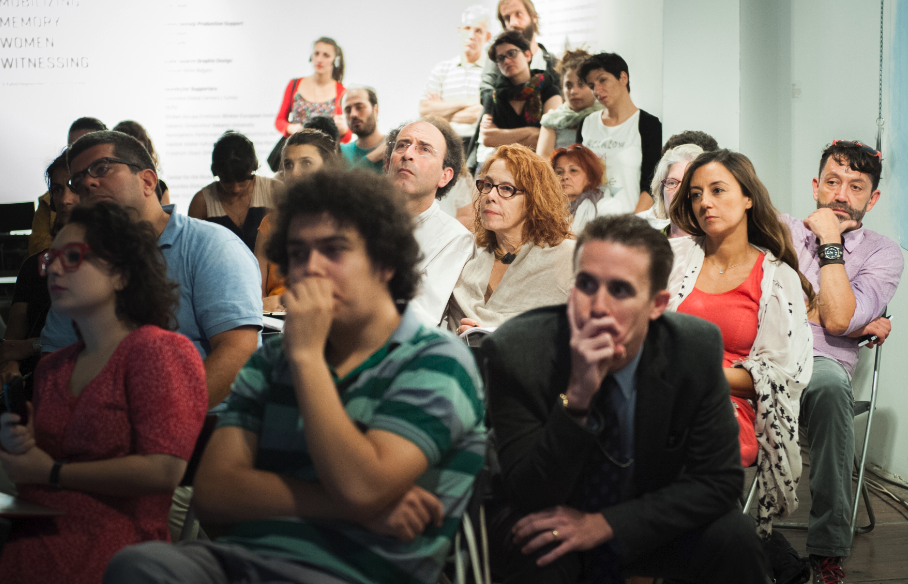 In addition to the workshop itself (whose fellows are listed below), there will be a number of public seminars and roundtables, a theater performance based on the experiences of women from Chile and Turkey, and an exceptional exhibition at Depo on the theme of witnessing with a number of leading artists whose work has been at the forefront of examining the link between art and remembering. The rich combination of these experiences and interactions aims to generate further understanding from a comparative perspective of the following research questions:
How can practices of remembering violent pasts be mobilized for the future? What is the efficacy and the political salience of memory work? Can it lead to social change and transformation, particularly in the lives of women? What constitutes an act of witness and what is the importance of being there? Can art constitute a practice of witnessing?
 
What are the ethics and politics of transnational scholarship and artistic representation, specifically as pertains to the memory of violent pasts? Can we imagine connective artwork contributing to connective memory politics? How can comparative and connective art and scholarship or do justice to the local and to specific sites of experience? How do feminist practices of collaboration enable transnational memory networks to come into being and to work for change?
How, through what media of transmission is memory transmitted across generations and what is the efficacy of specific media? How are these media inflected by gender and social difference?  Media of memory include archaeology and historiography; systems of transitional justice; architecture and memorials; testimony, literature, performance, visual, screen and sonic arts; journalism and digital media; political advocacy.
Workshop Fellows
Asena Günal, Director of DEPO Arts Center
Aylin Tekiner, Artist, Researher, Activist
Ayşe Gül Altınay, Cultural Anthropology, Gender Forum, Sabancı University
Banu Karaca, Anthropology, Visual Studies, Sabancı University
Bürge Abiral, Cultural Studies MA, Sabancı University
Dilara Çalışkan Cultural Studies MA, Sabancı University
Gözde Emine Sevim, Photographer
Hülya Adak, Comparative Literature, Sabancı University
Meltem Ahıska, Sociology, Boğaziçi University
Pınar Ensari, Cultural Studies MA, Sabancı University
Rana Zincir, Columbia Global Centers | Turkey
Sibel Irzık, Comparative Literature, Sabancı University
Silvina der Meguerditchian, Artist
Yael Navaro-Yashin, Anthropology, University of Cambridge
Zeynep Gambetti, Political Science, Boğaziçi University
Zeynep Türkyılmaz, History, Dartmouth College
"Witnessing" Exhibition Participating Artists
Aylin Tekiner
Gülçin Aksoy
Gülsün Karamustafa
Gülşin Ketenci
Hera Buyuktascian
Lorie Novak
Özlem Kaya, Memory Center
Serpil Polat
Serra Akcan
Emine Sevim Gözde
Silvina der Meguerditchian
Susan Meiselas
Işın Önol (part of the curatorial team)
Program details will be available in early August. Stay tuned and join in!