PARIS COVID-19 Update:

We take seriously the health and well-being of our global community. For directives on how to stem the spread of the virus, click here. For the latest on our events, click here.
Image Carousel with 3 slides
A carousel is a rotating set of images. Use the previous and next buttons to change the displayed slide
About the Columbia Global Centers
The Columbia Global Centers promote and facilitate the collaborative and impactful engagement of the University's faculty, students, and alumni with the world, to enhance understanding, address global challenges, and advance knowledge and its exchange. The Global Centers, as envisioned by President Lee C. Bollinger, were founded with the objective of connecting the local with the global, to create opportunities for shared learning and to deepen the nature of global dialogue. Learn more about our history
WHO WE ARE
Columbia Global Centers | Paris at Reid Hall in Paris is part of a network of nine Centers established by Columbia University in the City of New York in pursuit of its mission to expand Columbia into a global university by engaging across borders and across disciplines.
Located in the heart of Montparnasse, Reid Hall over the past century has hosted international undergraduate and graduate programs, welcoming over 800 students per year. It has also played a significant role in trans-Atlantic cultural relationships by organizing lecture series, conferences, and artistic performances. 
In pursuit of this mission, our Center:
Creates new programs that explore the consequences of globalization
Encourages Columbia faculty to teach classes, lead international workshops, give conferences, and pursue their research
​Facilitates the delivery of Columbia's undergraduate and graduate programs in Europe
Establishes partnerships with French and European educational and cultural institutions as well as with scholars
Offers artists throughout the globe a forum to share their work with a diverse public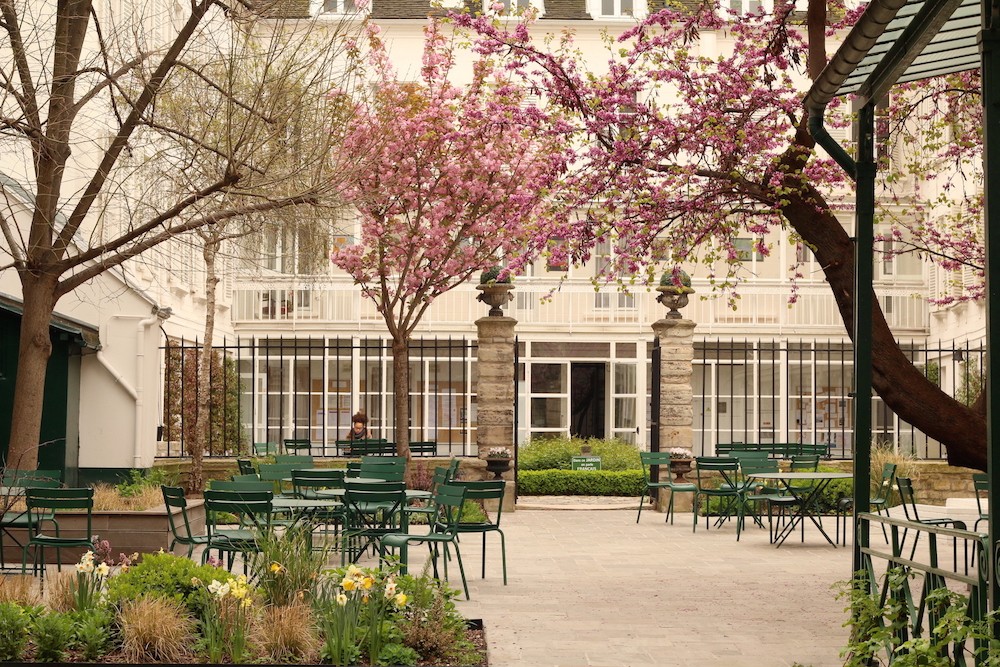 The Center hosts well over 100 events per year: concerts, readings, lectures, performances, conferences. All events organized by the Paris Center are free and open to the public unless otherwise indicated. To learn more about upcoming events and to receive invitations, please sign up for our mailing list.