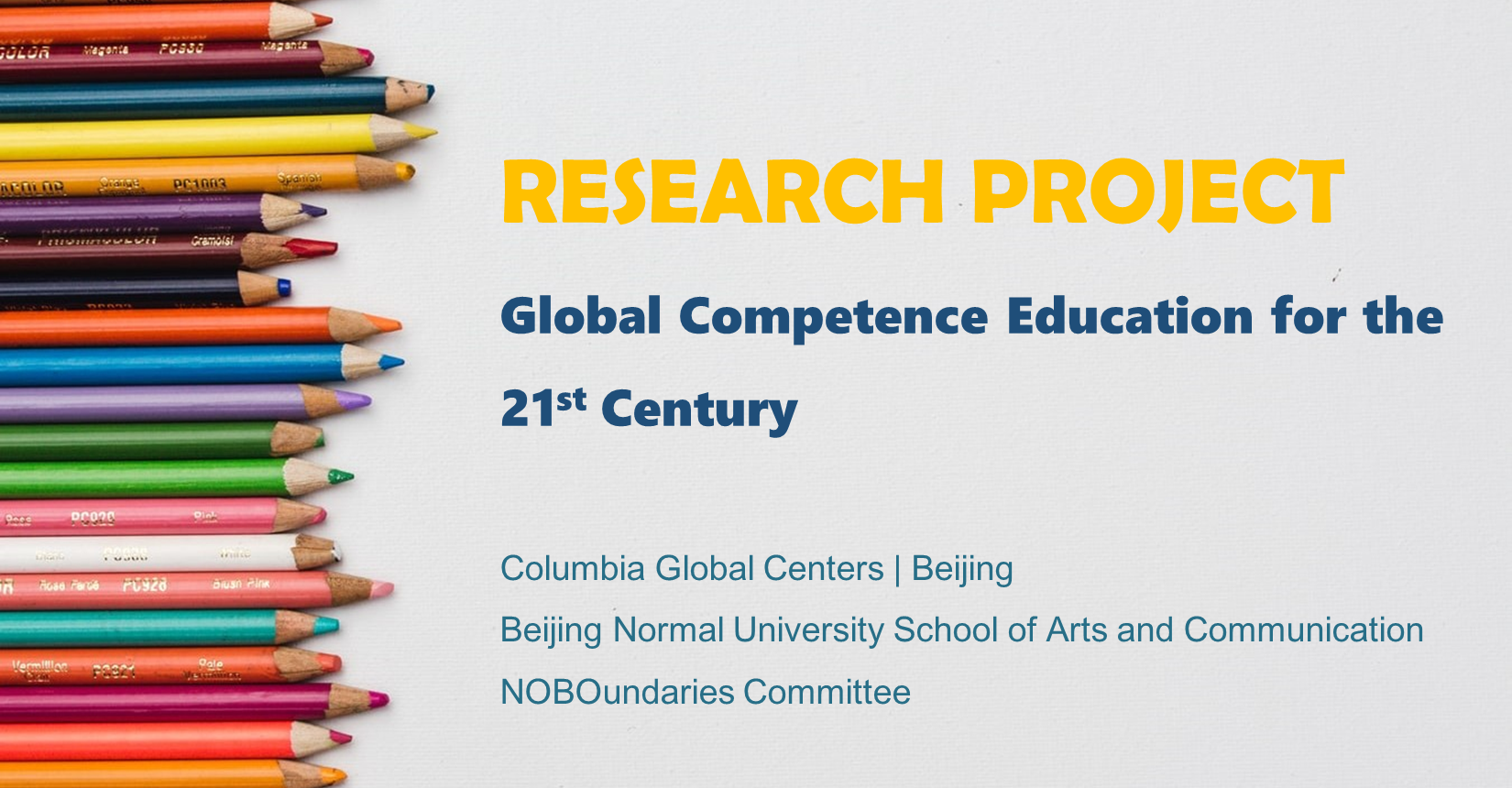 Columbia Global Centers | Beijing together with NOBOundaries Committee and Beijing Normal University School of Arts and Communication has launched a research project entitled "Global Competence Education for the 21st Century" that will help our future citizens and teachers become globally competent.

This research project, which will last five years, aims to develop a STEAM curriculum framework around themes of ecological environment, arts, and other cross-disciplinary subjects for kindergarten and elementary school students. The project will also develop workshops and trainings to prepare educators to teach global citizenship in the classroom.
If you are interested in joining our experimental groups across educational institutions in China, don't hesitate to contact us via [email protected] 
For Chinese version, please click HERE.
---
                                                                              SYMPOSIA SERIES: RESET THE FUTURE
Reset the Future is a long-run thematic symposia series launched by Columbia Global Centers | Beijing. From September 2020 to February 2021, global education leaders, scholars, and social entrepreneurs will convene to discuss the role of educators in helping young people develop global competence, and how global learning approaches can be integrated throughout science, technology, engineering, arts, and mathematics. The Series will also share plans and findings from our global competence education research project.
Related Events
There are no events to show with the selected date.
There are no events to show.
See current events