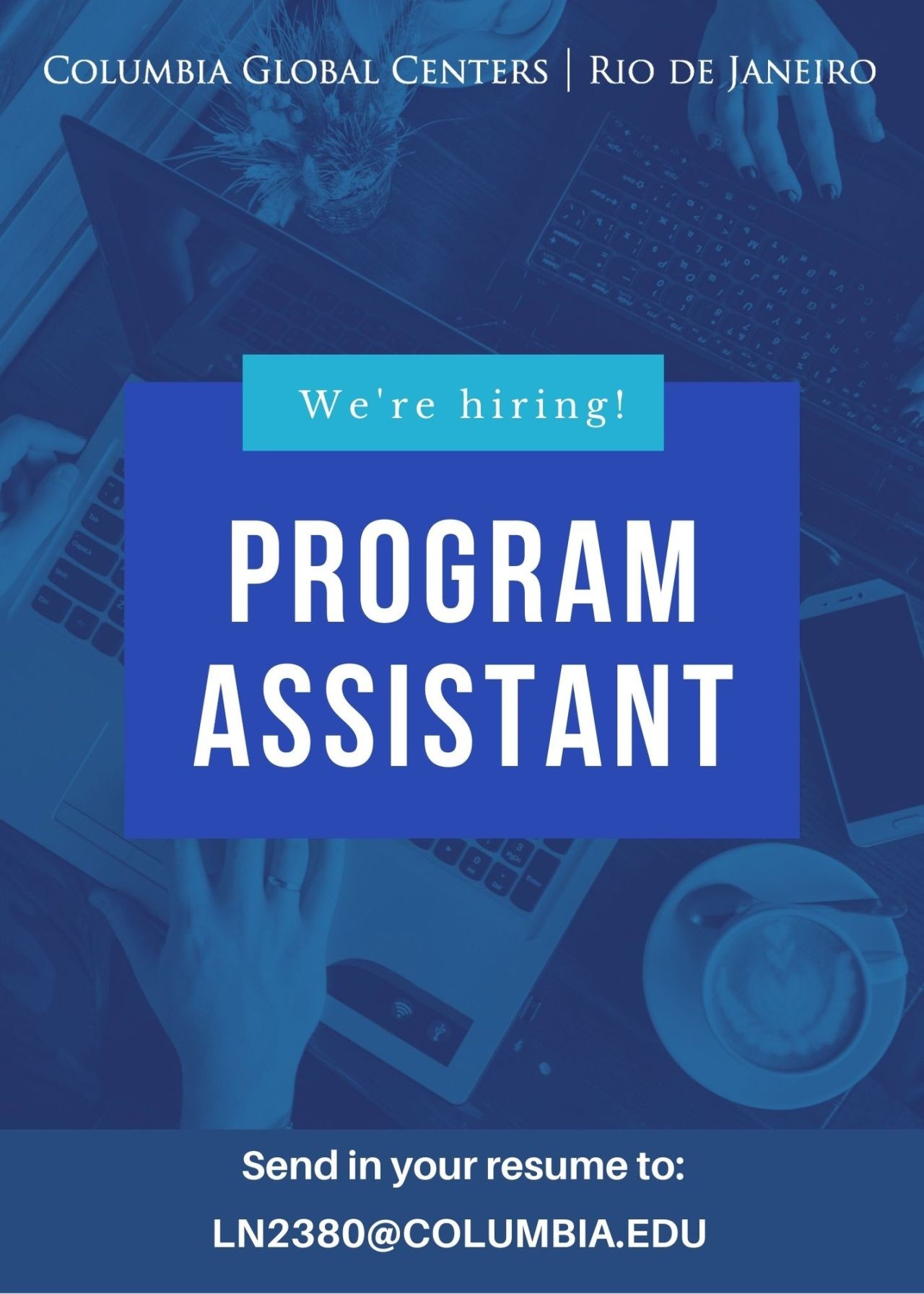 JOB OPPORTUNITY: PROGRAM ASSISTANT
Send your resume to Laura Nóra (LN2380@columbia.edu) by September 30.
The Columbia Global Centers | Rio de Janeiro is looking for recent (past ~2 years) college graduates from / in Brazil for a potential job opportunity. 
We are looking for a proactive program assistant to work collaboratively with our team on academic and executive projects. In this role, you will oversee tasks delegated to you by the Program Manager and the Center's Director, coordinate with international and local partners. You will need to be highly organized, adaptable, and able to prioritize tasks while working independently. Interest in academic research is also a must-have skill in this position.
- Duties and Responsibilities:
Work collaboratively with the project manager and team
Collaborate with the whole team, contributing to the entire project lifecycle
Organize and monitor schedules and see that deadlines are met
Monitor budget and help ensure resources are used efficiently
Complete any necessary administrative tasks, such as research and email
- Requirements and Qualifications:
Bachelor's degree in a relevant field required
Excellent command of English and Portuguese, both verbal and written
Exceptional communication and interpersonal skills
Keen attention to detail and an aptitude for problem-solving
Able to proactively address potential issues
Collaborative working style and team-player attitude
Highly motivated with a strong work ethic
Outstanding organizational skills and ability to prioritize tasks
Familiarity with Columbia University or other U.S. institutions of higher education a big plus  
-Location: Rio de Janeiro
Send your resume to Laura Nóra (LN2380@columbia.edu) by September 30.