'Down River Road', an independent print and online journal.was the fifth book in our African book talk series. With this series, we hope to offer a platform where African writers can engage a global audience, offering not just their work, but exciting perspectives on how personal, political, and cultural experiences drive their storytelling.
This was the second session from our 'Healthy Cities' webinar series that focused on air pollution especially in sub- Saharan Africa.
This webinar session focused on peacebuilding activities revolving around Prof. Séverine Autesserre's new book titled; 'The Frontlines of Peace'.
This Month
Past News
All News
No more items to display.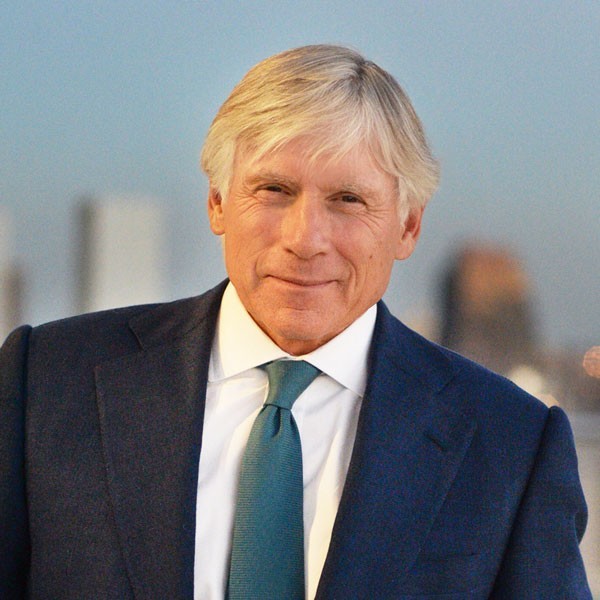 Response to Recent Immigration Restrictions by Columbia University's President Lee C. Bollinger
Dear fellow members of the Columbia community:

Next week I will be writing with an update on the University's plans for the fall semester. Today, I write in response to the Trump administration's recently issued proclamation expanding the existing restrictions on immigration to also cover non-immigrants who seek entry into the United States under certain visas—H-1B and J-1, specifically. Unfortunately, even tragically, the new restrictions will make it harder for faculty, physicians, and research scholars to enter the United States. This has the potential to cause severe damage to our academic institutions and to the scientific community, in particular. I cannot overstate how strongly I disagree with these new restrictions. 

They strike at the heart of how American universities function, at their basic character, and at the principles that have contributed to the enormous advances in knowledge over the past century especially. Our great research universities, like Columbia, are able to contribute to the public good precisely because of the commitment to be part of an international community of scholars and researchers. The search for knowledge transcends national boundaries, and the strengths of our universities depend on tapping into that collective quest. Besides negatively affecting the sense of shared purpose, these changes have very practical adverse consequences for public health, the economy, and general human wellbeing.

According to the American Immigration Council, over the past decade, eight companies that are currently trying to develop a COVID-19 vaccine (Gilead Sciences, GSK, INOVIO Pharmaceuticals, Johnson & Johnson's pharmaceutical arm, Moderna Therapeutics, Regeneron Pharmaceuticals, Sanofi, and Vir Biotechnology) received approvals for 3,310 biochemists, biophysicists, chemists, and other scientists through the H-1B program. Additionally, the Council points out that an increase in H-1B visas could create an estimated 1.3 million new jobs and add around $158 billion to U.S. GDP by 2045.

These statistics, important but abstract, cannot fully capture the harm caused by the misguided changes in the nation's visa policies. There will be very direct and difficult human consequences for members of our institutional family, affecting our international students, researchers, faculty, and staff who daily bring the world to our intellectual doorstep. They are our colleagues, neighbors, and friends. I am certainly committed on Columbia's behalf to opposing restrictive immigration policies such as these and to continuing Columbia's longstanding efforts to embrace the world, not turn against it, which only weakens us and inhibits the fundamental quest for human understanding.

Sincerely,

Lee C. Bollinger
Dear fellow members of the Columbia community: I've just announced Columbia's approach to reopening in the fall. I also want to address a specific group of students, our international students, whose lives have been particularly disrupted by COVID-19—and who are now the subject of a deeply misguided new decision by the U.S. government. Yesterday, U.S. Immigration and Customs Enforcement (ICE) provided notice of federal rules that will require international students with F visas to leave the United States if their course of study is entirely online. International students enrolled in hybrid programs providing a mix of in-person and online classes will retain their visas only if they take the minimum number of online classes needed for normal progress in their degree program. Together, these changes mark a devastating reversal of federal policy announced at the onset of the pandemic. Last week, I pledged to oppose restrictive immigration policies impeding the entry of international faculty, physicians, and research scholars into the U.S. Today, I repeat that pledge. The destructive and indefensible purpose driving these policies is by now all too familiar, as is the resulting damage to the nation's academic institutions. I will not belabor these points, beyond calling on all of us to remain focused on the ways in which punitive immigration policies severely disrupt and cause enormous harm to the lives of the international students who are part of our Columbia family. With this in mind, there are three important courses of action for us to pursue in the wake of yesterday's announcement. First, as the University and each of our deans continue to make decisions about the structure of course offerings for the coming academic year, we must endeavor to configure hybrid classes providing in-person and remote learning options that alleviate the negative effect of these new regulations on Columbia students; we want our international students to be able to complete their studies here, if at all possible. Second, for the large community of international students who cannot come to Columbia because of the pandemic, we will be adapting our network of Columbia Global Centers and creating Pop-Up Global Centers in new locations to provide in-person academic and peer engagement. And, third, as I stated last week, we must continue to vigorously oppose immigration policies that damage Columbia, higher education, the national interest, and the international students, researchers, and faculty who immeasurably enrich our institution and the intellectual and personal experiences of each of us. We are continuing to consider the implications of yesterday's announcement and will be providing additional guidance. The International Students & Scholars Office (ISSO) is a wonderful resource for all of our international students—should you have any additional questions or concerns, please reach out to Associate Provost David Austell ([email protected]), or Associate Director Samantha Lu ([email protected]). Sincerely, Lee C. Bollinger