Columbia Global Centers | Beijing serves as an important regional hub for the Columbia community in East Asia, facilitating and promoting academic exchange, research, and scholarship programs in the region. It helps provide our faculty, students, and alumni with a broader global view and international experience by forging connections with regional intelligence.
Our key words for the 2021-2022 academic year are hardship and resilience. Although campus operations have been resumed, oversea activities and programs have not fully recovered due to travel restrictions and public health risks. Mobility hardships coupled with the unstable political climate have resulted in a significant reduction in exchange capacity and related activities. Internet, therefore, becomes the only platform and tool for us to fulfill our function of promoting international exchange as an international outpost. 
To surmount the disadvantages, we focus more on assisting in the core academic mission of learning, teaching and student development. We organize webinars and public programs centered on critical issues, to enrich students' learning and experience with global perspectives and intelligence. We implement a bilingual international student bulletin and career development projects to enhance the quality of the international student experience. 
Fostering an active regional community, we hope that our faculty, students, alumni, partners and friends continue to benefit from the essential services in building connections, enriching meaningful exchanges, increasing learning and career opportunities, and engaging in the diverse global contexts
To keep up with the latest happenings at Columbia Global Centers | Beijing, follow us on social media or email us at [email protected].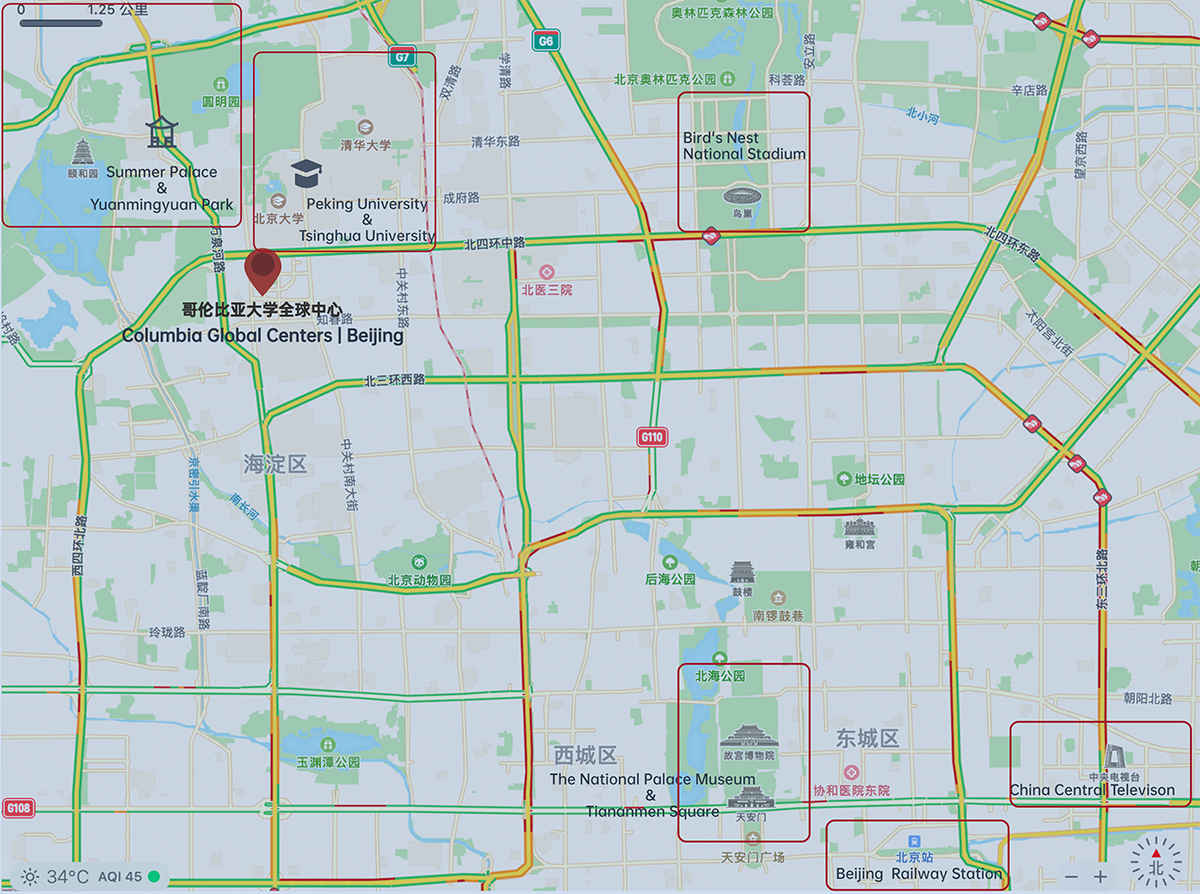 Columbia Global Centers | Beijing
No. 26, 1F Core Plaza, No. 1 Shanyuan Street
Zhongguancun, Haidian District, Beijing, 100080
People's Republic of China
哥大全球中心 | 北京
中国北京市海淀区中关村善缘街1号立方庭26号