The Columbia University Committee on Forced Migration is a University-wide initiative coordinated by Dr. Kian Tajbakhsh.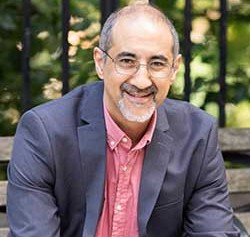 The Committee was created by the Columbia Global Centers as a response to the dramatic increase in the number of forced migrants and migration crises around the world. The Committee seeks to maximize Columbia's ability to act as a platform to engage, support, and share information across its community of faculty, students, and staff on issues related to forced migration.
Through workshops, research, and broad communications with academic experts and the world's thought leaders in global migration, the Committee provides an institutional setting for over 80 faculty from across Columbia's schools and affiliates to share research results, create interdisciplinary networks, and explore new approaches to addressing problems of forced migration.
Among the several initiatives that the University supports through the Global Centers include: 
Events
Event time is displayed in your time zone.
There are no events to show with the selected date.
There are no events to show.
See current events