Welcome to Columbia Global Centers | Nairobi
Image Carousel with 13 slides
A carousel is a rotating set of images. Use the previous and next buttons to change the displayed slide
Slide 1: Columbia Global Centers Nairobi Office - Westcom Point 8th Fl, Block A

Slide 2: Welcome to Columbia Global Centers | Nairobi

Slide 3: A home away from home for Columbia University Faculty, Students and Alumni

Slide 4: Faculty Engagement

Slide 5: Student Engagement

Slide 6: Student Recruitment Drive

Slide 7: New Student Recruit to Columbia through Equity Foundation

Slide 8: Local Collaborations and Partnerships

Slide 9: Student Immersion through established local partnerships

Slide 10: Public Forums in Creative Arts

Slide 11: China-Africa-US Research Program

Slide 12: Seminars and Workshops

Slide 13: Establishing Partnerships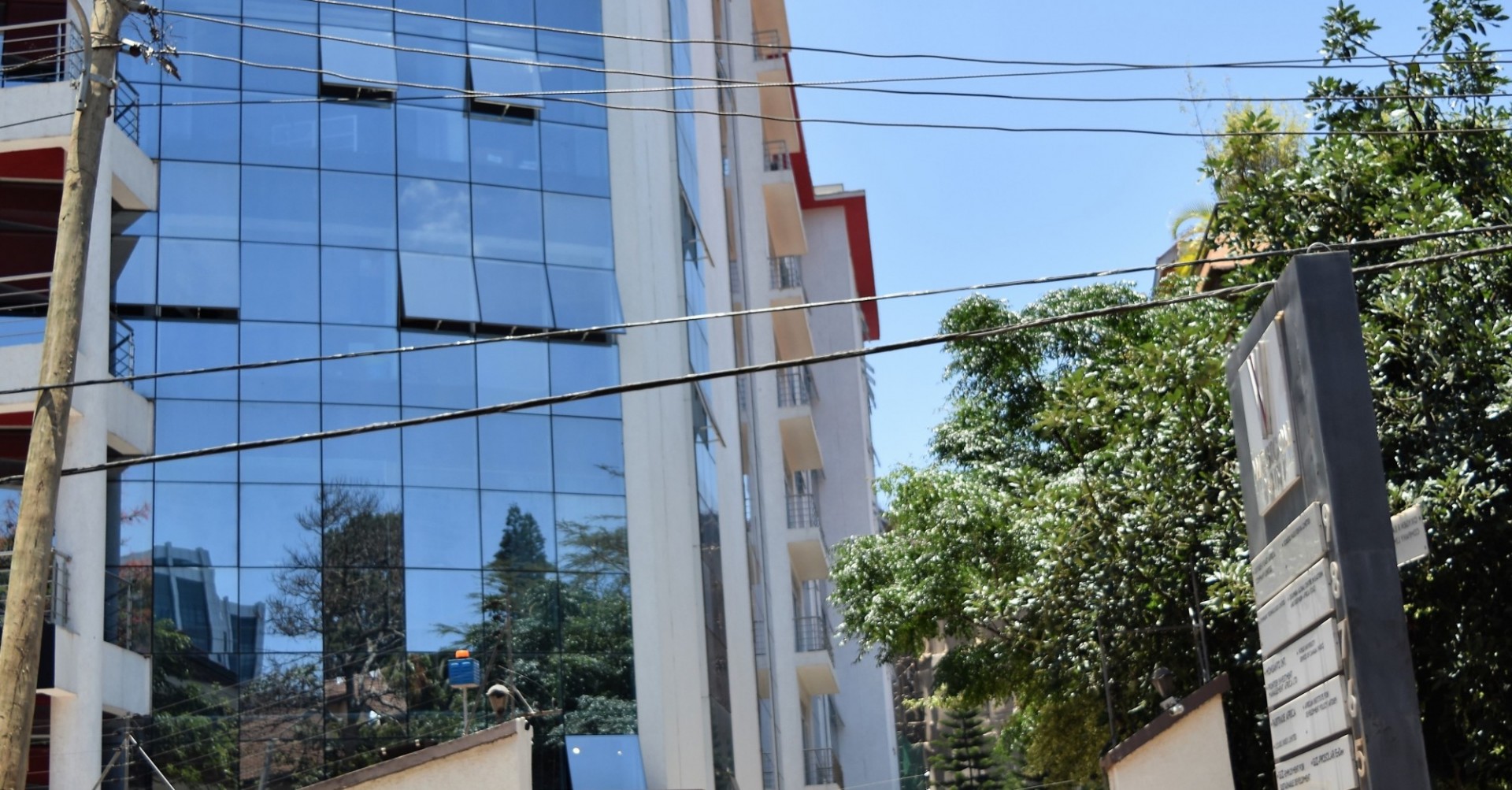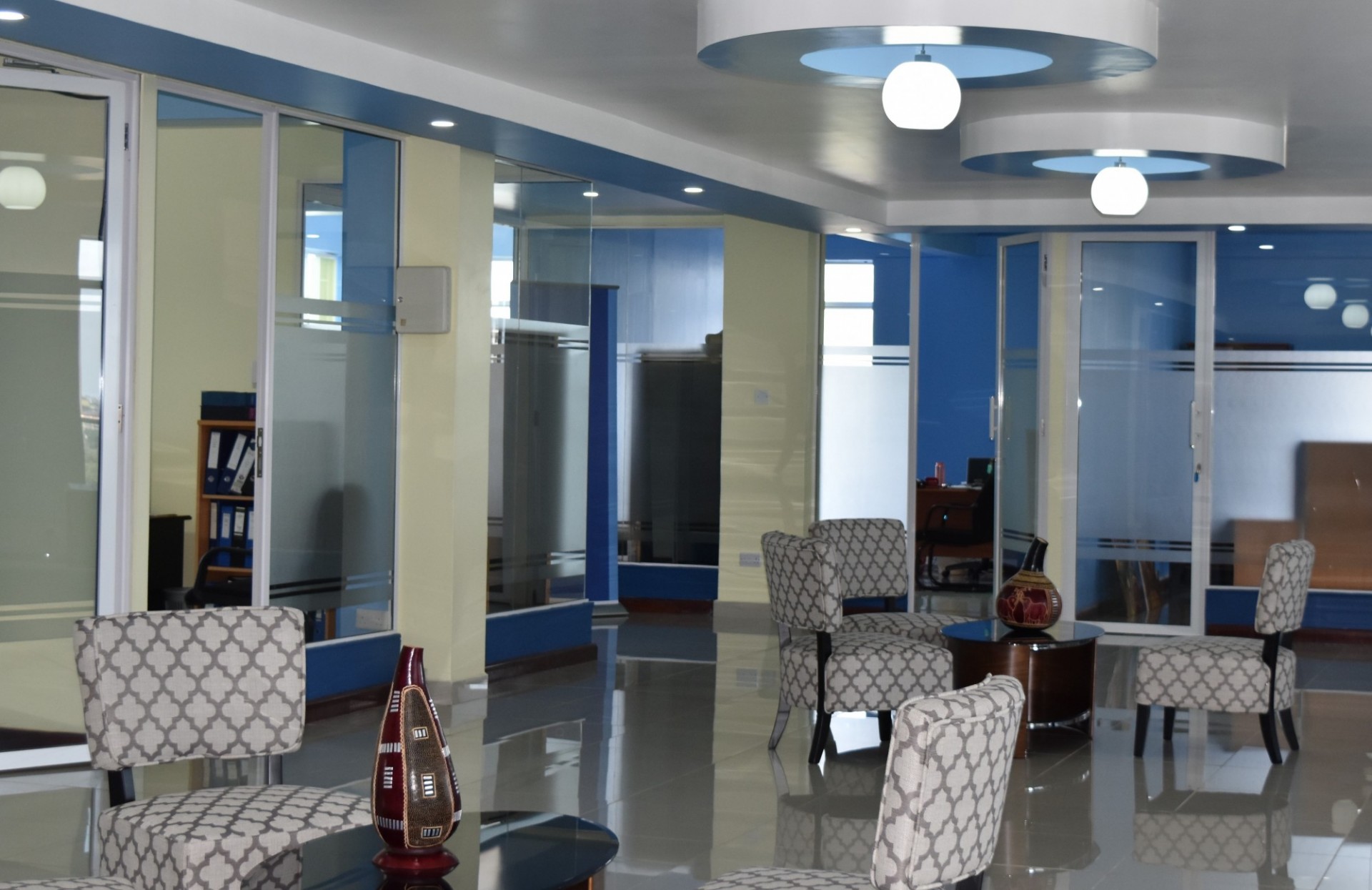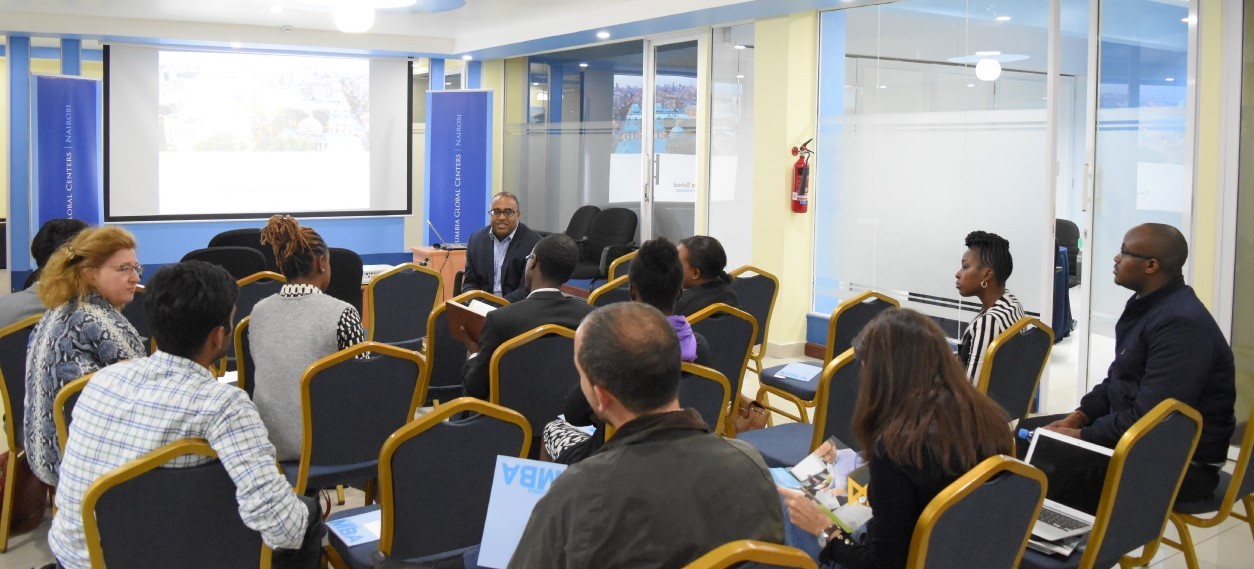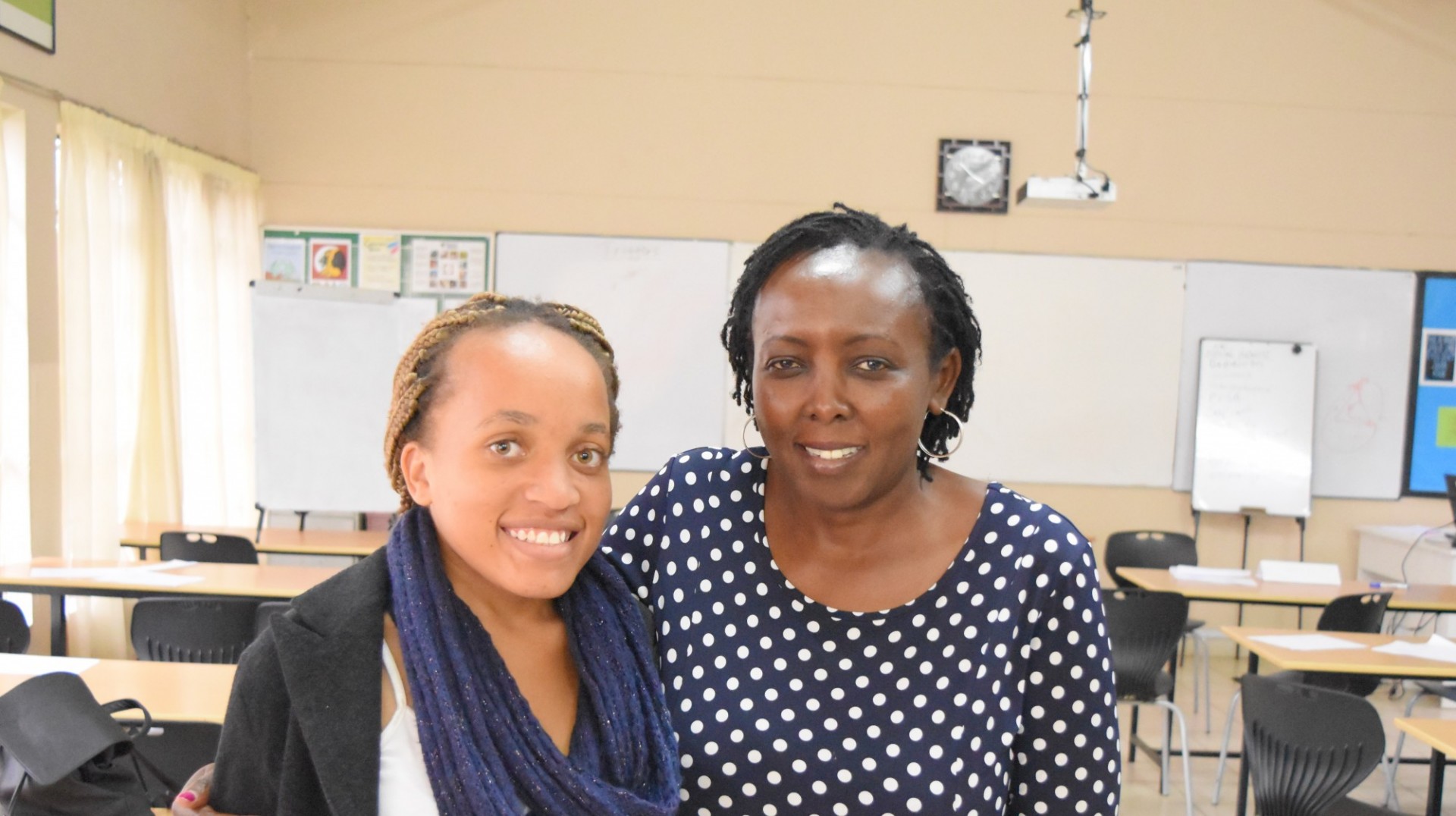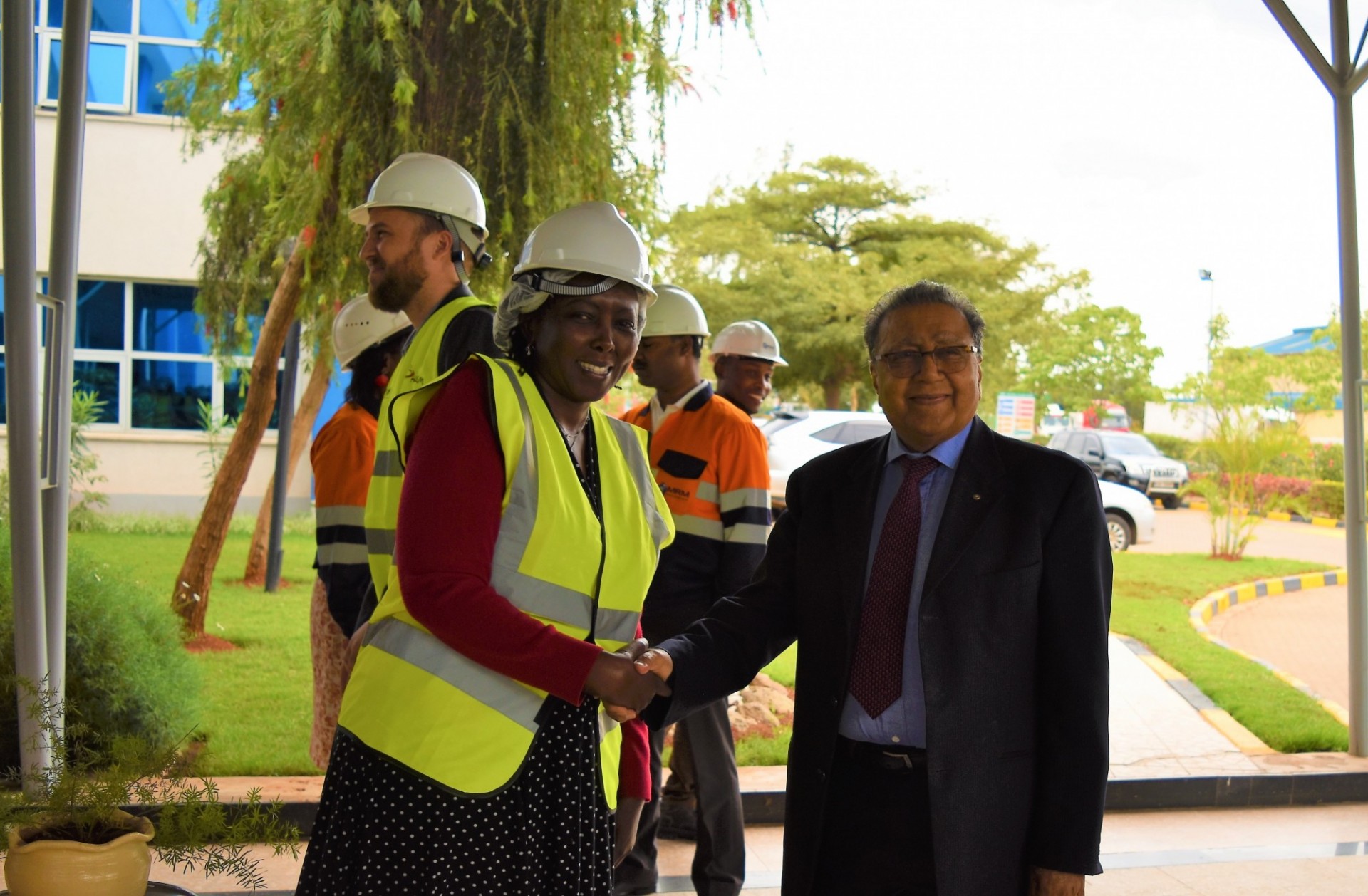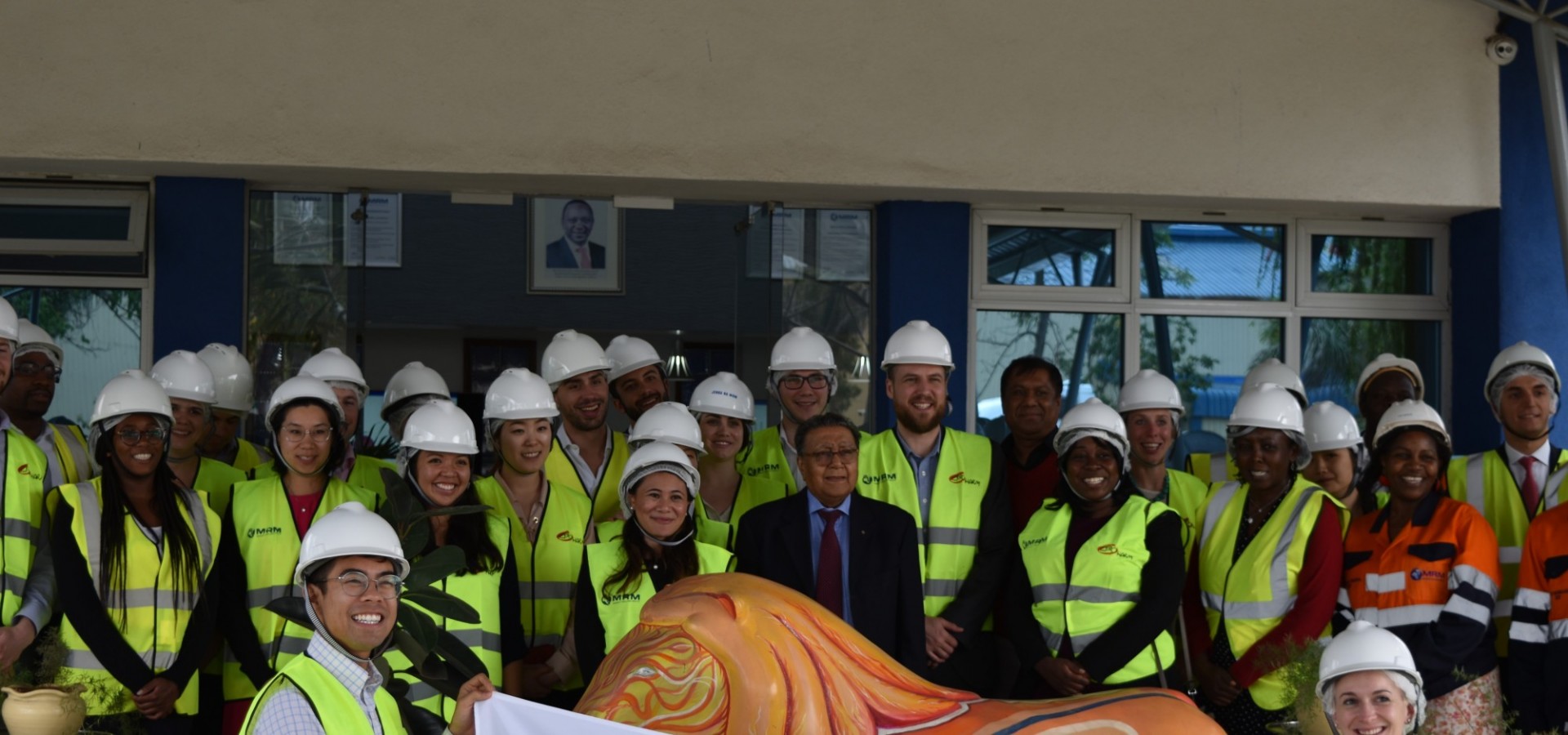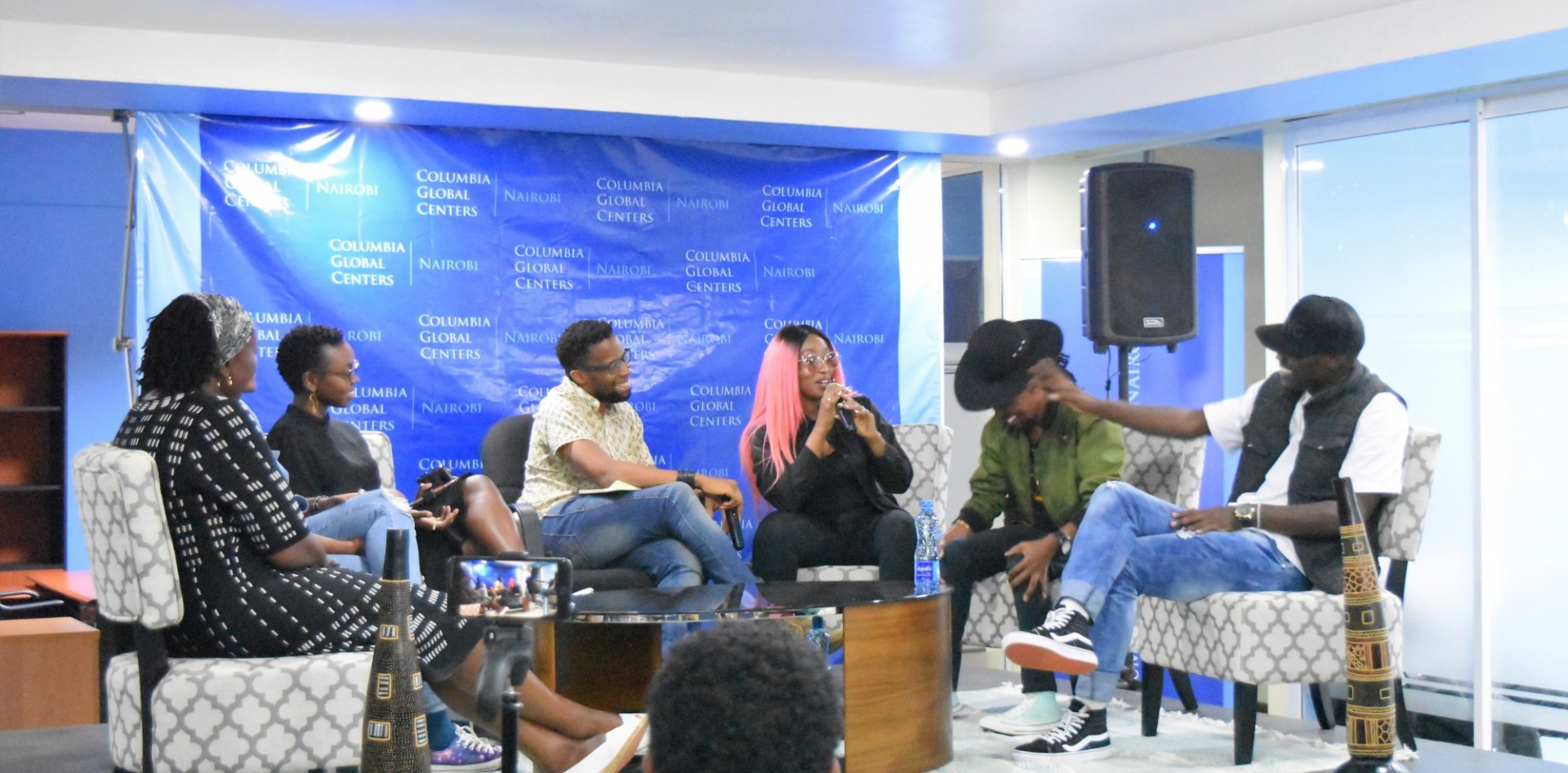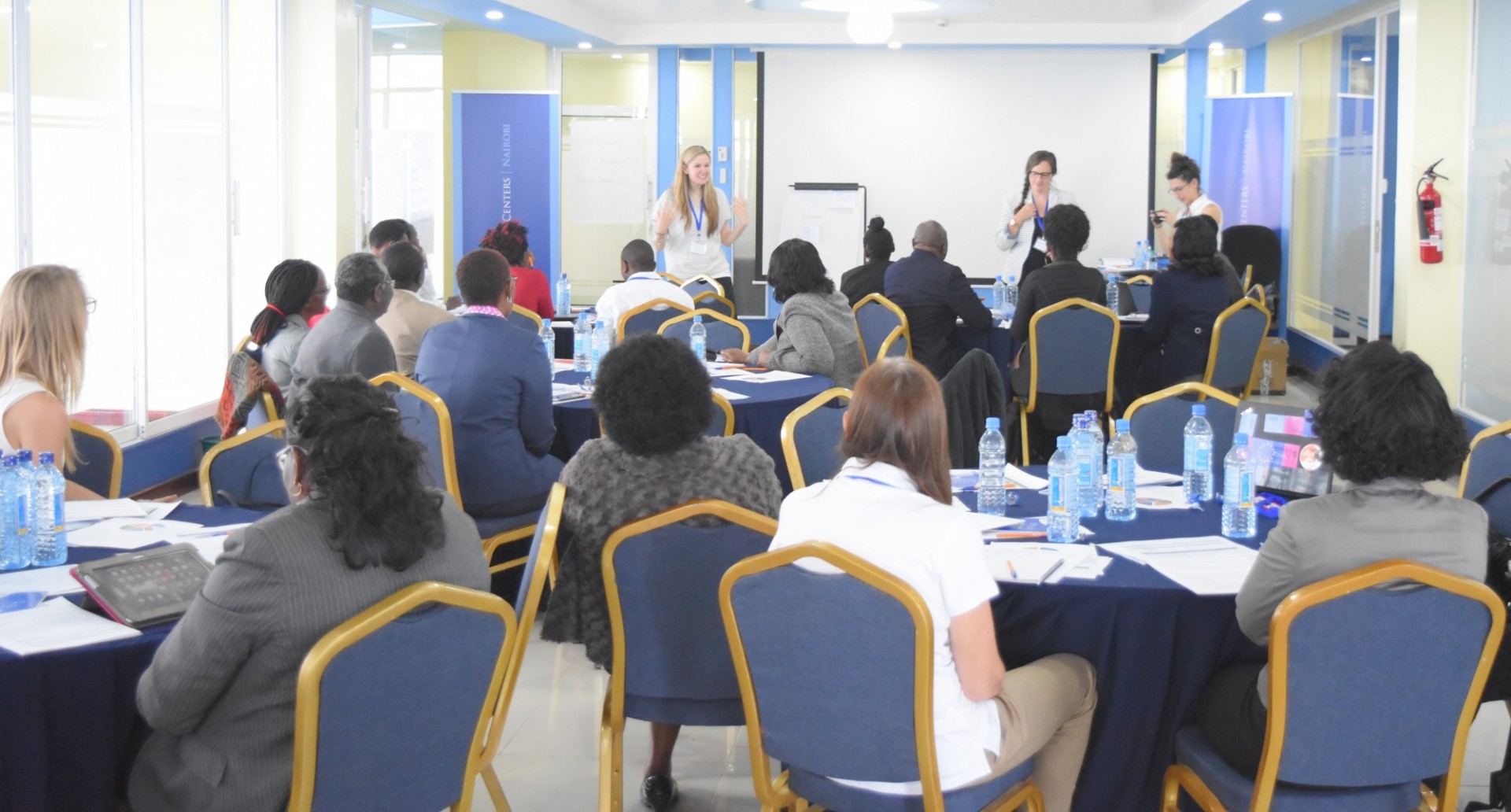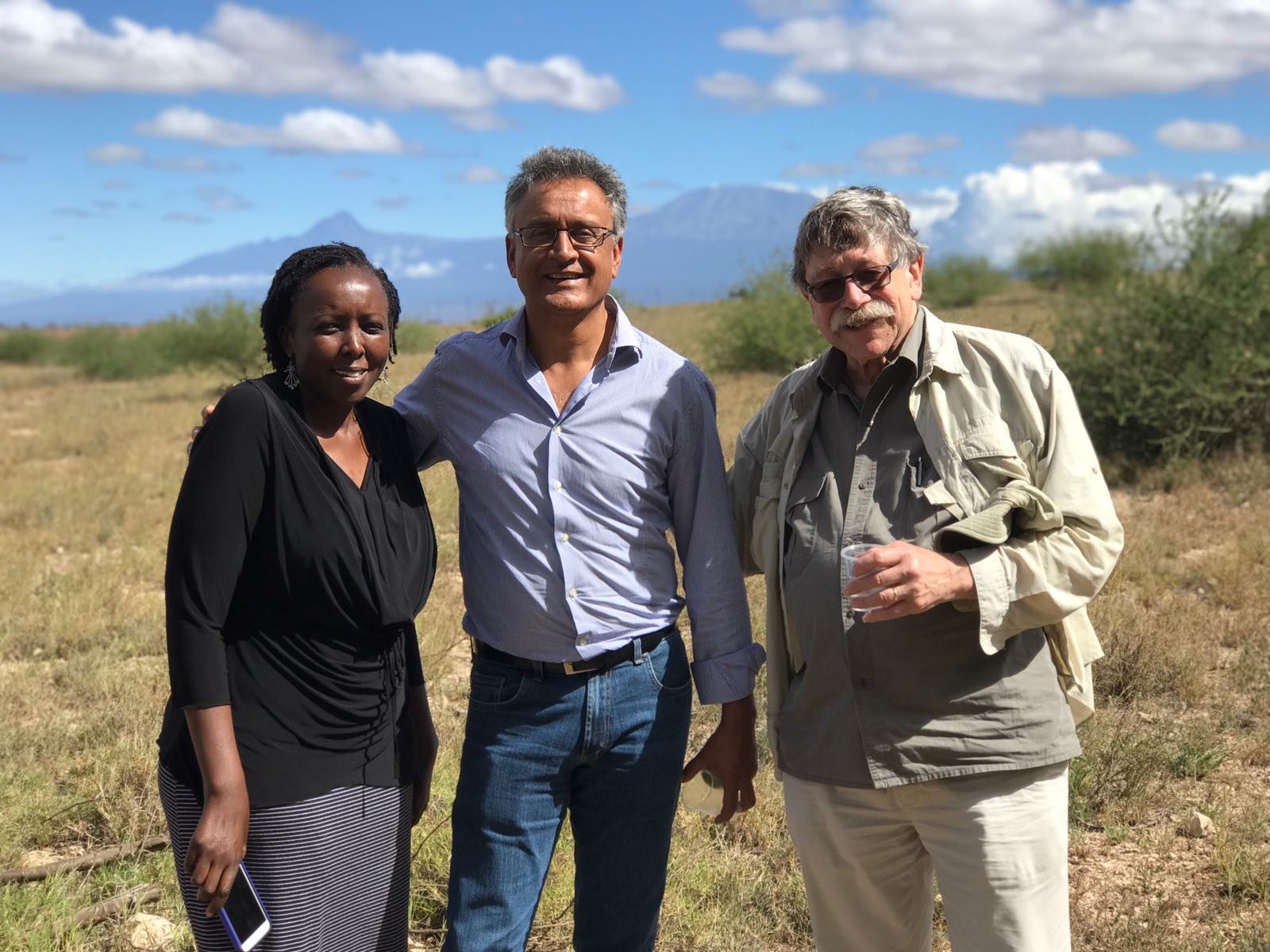 Previous
Next
The Columbia Global Centers | Nairobi, serves as a regional hub for research and collaboration as part of Columbia University's strategy to achieve a global presence and links the continent to Columbia's scientific rigor, technological innovation, and academic leadership. The Center provides Columbia students and academics with a base from which to conduct research in and for Africa.
NEWS
March 19, 2018
Equity Bank CEO Dr James Mwangi with the 2018 MBA graduating class from Columbia Business School, during the Global Immersion Programme visit to the Bank. The students who were accompanied by Assistant Prof Jonas Hjort (with a book) were taken through the bank's unique business model, sustainable competitive advantage, differentiation strategy, high socio-economic impact and future growth strategy.
December 05, 2017
'Beyond the Music', a much anticipated event at Columbia Global Centers - Nairobi, took place on December 5th 2017. The event was moderated by activist and writer – Mr. Kevin Mwachiro and the artists on the panel were Victoria Kimani, Kennedy Ombima (King Kaka), Antony Mwangi (Anto NeoSoul), Fena Gitu, Patricia Kihoro, and Judith Nyambura (Avril).
June 16, 2017
The INEE Teachers in Crisis Contexts (TiCC) Working Group, in partnership with the United States Agency for International Development's Education in Conflict and Crisis Network (USAID ECCN) coordinated the "Teachers in Crisis Contexts Introduction, Contextualization and Implementation Workshop for Kenya," from June 12-16, 2017 at Columbia Global Centers Nairobi. The workshop brought together practitioners, teacher trainers, policymakers and academics. Participants were introduced to the Training Pack for Primary School Teachers in Crisis Contexts, which was launched in April 2016.
UPCOMING EVENTS
Movenpick Hotel, Mkungu Close, Westlands
6:30 PM - 8:00 PM
Contact Us
Address
Columbia Global Centers | Nairobi
Westcom Point, 8th Fl, Block A
Mahiga Mairu Ave., Off Waiyaki Way
P.O. Box 51412 - 00100
Westlands, Nairobi, Kenya
Tel: 020 4440612/ 0708440612
Fax: 020 4440930
Email: nairobi.cgc@columbia.edu
Hours: Monday through Friday, 8 AM - 5PM. Closed on Kenyan Holidays.