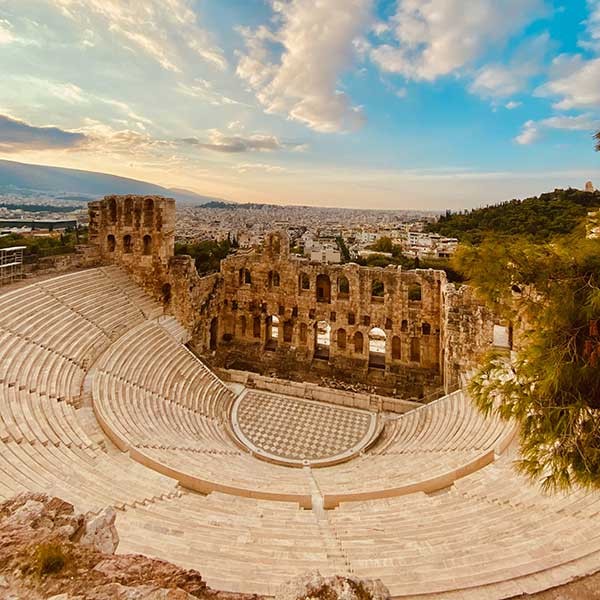 The Columbia Global Centers serve as a nucleus for programming, research, and educational initiatives, and as conduits for extending the University's global reach. There is robust in-country support for developing a new Center in Athens, building on established initiatives and partnerships. Greece has worked to build sustainable partnership with Columbia, such as through a collaboration to host Columbia students at the National Library of Greece during COVID-19, and between Columbia and Greek universities through the International Academic Partnerships (IAPP) Greece Initiative–a collaboration of the Institute of International Education and the Greek Ministry of Education and Religious Affairs.
Through adaptive, fresh programming and local and global support, we can assure the long-term success of a Columbia Global Center in Athens. To open a Center in Athens, we seek both endowment gifts as well as funds to support operations and programming.
The Center's sustained operation will enable the development and execution of research and teaching programs that will benefit stakeholders in Greece and on the Columbia campus. We intend to build valuable partnerships and facilitate impactful collaborations between Columbia experts and local institutions–to further knowledge exchange, advance solutions to pressing challenges, and create lasting, nuanced understandings of global issues.
Motivated by the prospect of our physical and intellectual presence in Athens, and the opportunity to embark on exciting ventures that bear great potential for positive impact in Greece and beyond, we have developed funding opportunities described below.