What Makes a Startup Successful?
Watch what co-founders of six exciting startups said at a series of panel discussions organized by Columbia Global Centers | Mumbai in Bengaluru, Delhi NCR, and Mumbai.
The Founders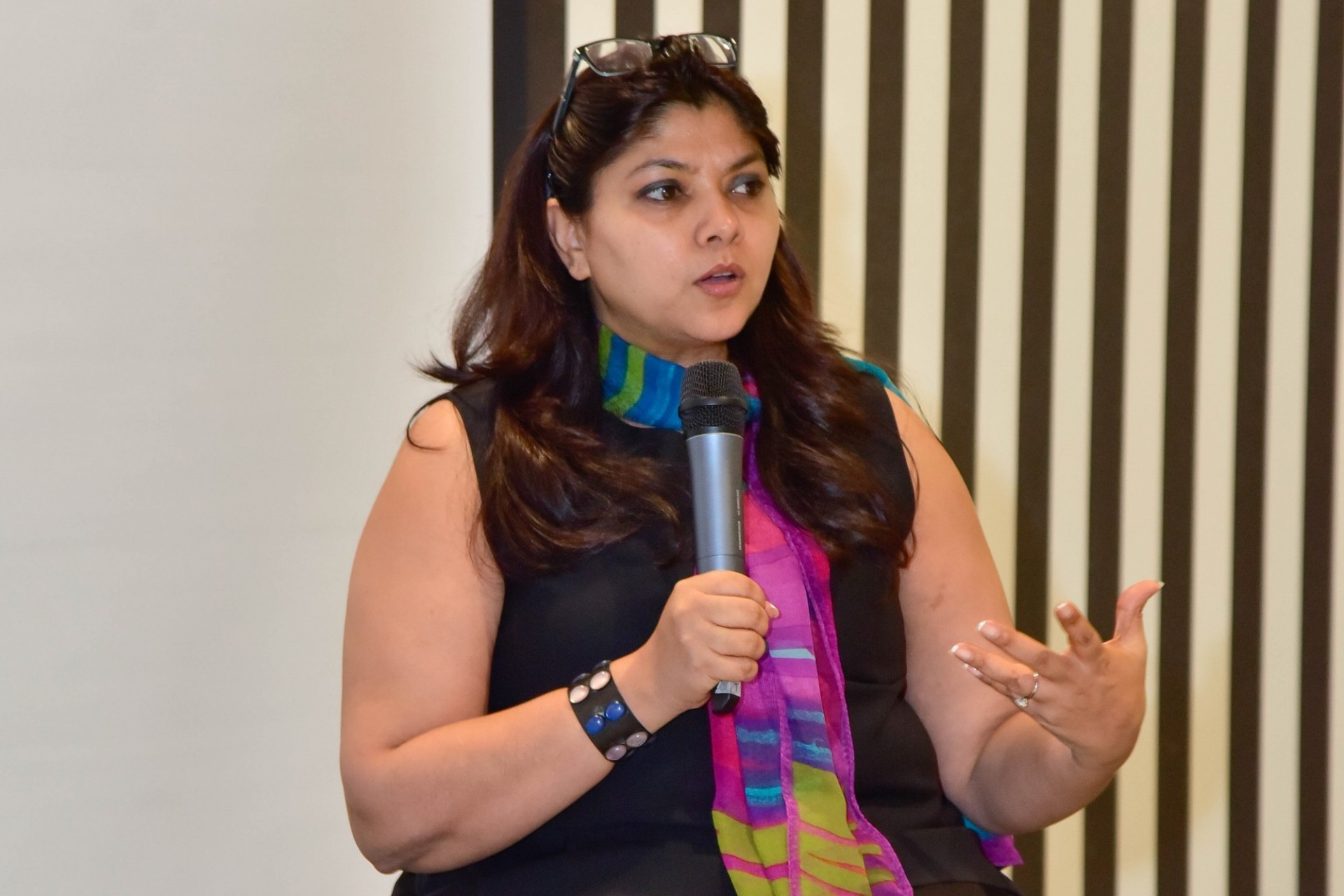 Vaishali Nigam Sinha is the Chief Sustainability, CSR and Communication Officer at ReNew Power, which is India's largest renewable energy IPP (Independent Power Producer).  She is a member of the Governing Council of the UN Global Compact Network, India (GCNI) and Chairperson of their Gender Committee; Chairperson – South Asian Women In Energy (SAWIE); Co – Chair of CII Indian Women Network and Woman Empowerment Committee. She is on the Advisory Board for Columbia Global Centers | Mumbai and is a member of the Governing Council of the Vedica Scholars Programme for Women.  She also serves on the Advisory Committee of the Centre of Excellence for Research on Clean Air (CERCA) at Indian Institute of Technology, Delhi. Vaishali was felicitated for her outstanding contribution towards woman empowerment by CSR Journal in July 2019, and also recognized as being amongst India's Top 25 Impactful CSR Leaders by the India CSR Network in April 2019.  CEO Today magazine has conferred the Business Woman of the Year Award 2019 on her for her achievements and leadership of women in business.  
Antony Alex is Founder and CEO of Rainmaker, a comprehensive online tool for prevention of sexual harassment (POSH) trainings, workshops and compliance.  A graduate of National Law School, Bangalore, Mr. Alex started his career with ICICI Bank in 1998 and later moved to set up Kochhar & Co's Mumbai office.  In 2006 he was part of the core founding team at Pangea3, one of the world's largest and most successful LPOs. The company was ultimately sold to Thomson Reuters in November 2010.  Mr. Alex has always been passionate about training and has conducted workshops for a number of his clients on topics ranging from prevention of sexual harassment, code of conduct, anti-corruption practices etc.  It is this passion for learning and training that led him to set up Rainmaker.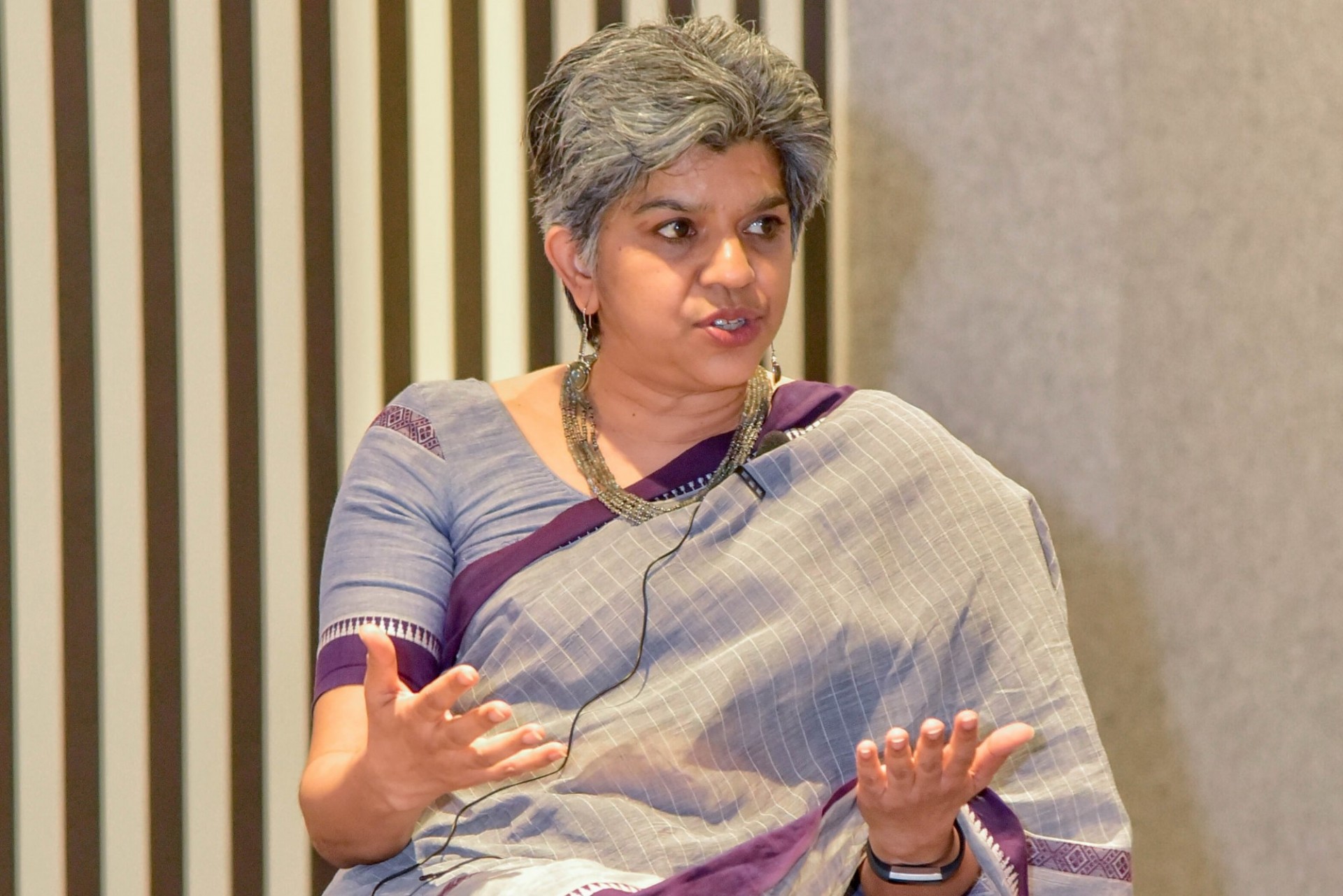 Kalpana Viswanath is the co-founder and CEO of Safetipin, a mobile app and technology platform developed to support women's safety and mobility in cities. Safetipin has been used by city governments to make cities and public spaces more inclusive and gender friendly.  It has also been used to understand young women's experiences of cities and how it relates to their ability to access opportunities. She is a member of the Delhi Government Women's Safety Committee and has also worked as a technical consultant with UN Women and UN-Habitat on issues of gender and urban safety in several cities around the world, and is a member of the Advisory group on gender issues for UN-Habitat. In addition, she is a Board member of the International Centre for the Prevention of Crime (ICPC) Canada, and the Chairperson of Jagori, a well-known women's NGO in Delhi. Kalpana has published widely in magazines and journals, and has co-edited a book on Building Gender Inclusive Cities.  She writes a weekly column for Hindustan Times on cities and public space.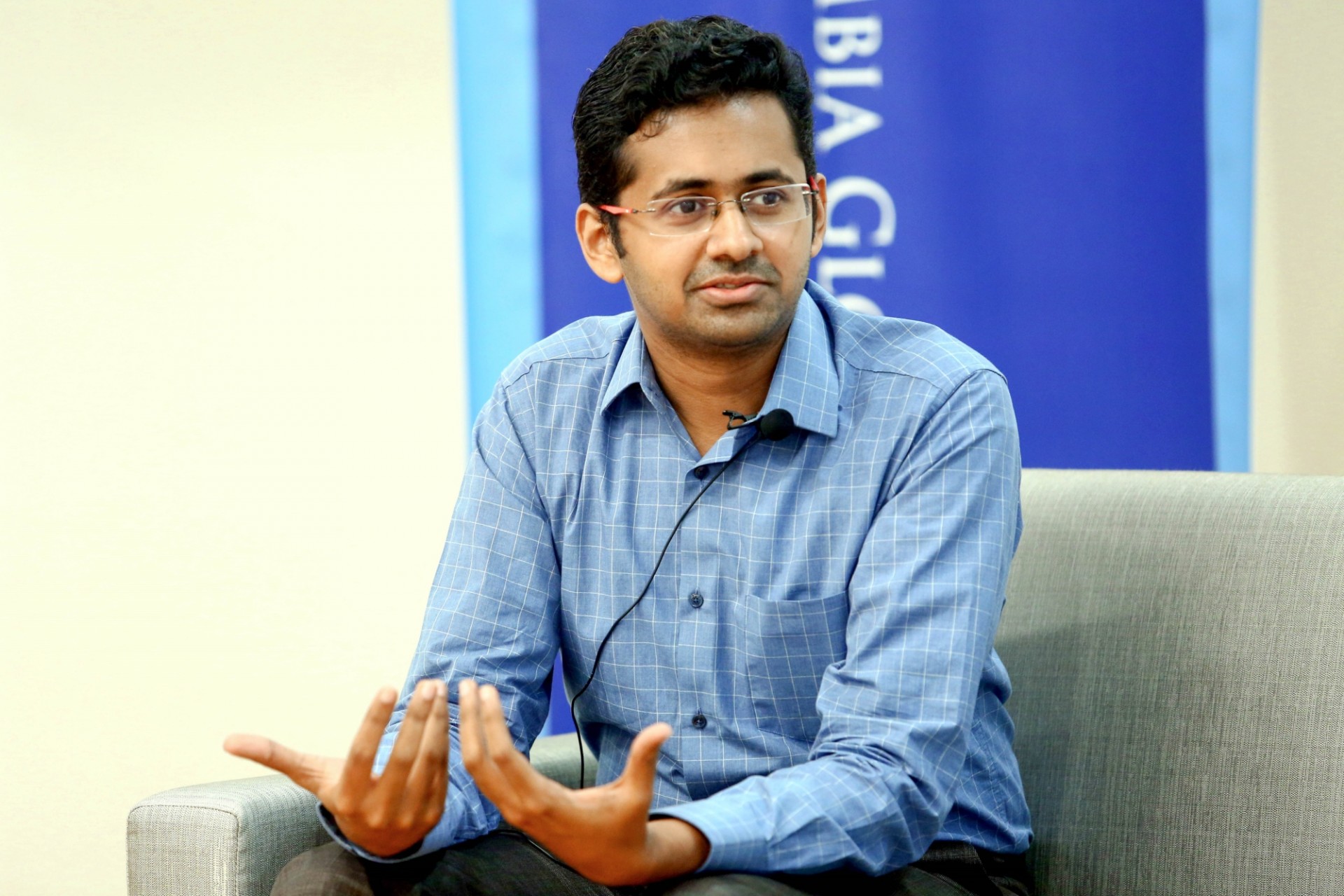 K.P. Ashwin founded Promethean Energy in 2014 because he believed that energy efficiency will drive the next wave of industrial growth. Promethean Energy builds unique waste heat recovery solutions for industrial and commercial applications and counts industry giants such as Godrej, Pepsico, Honda, and Mahindra among its clientele. Promethean's tech and business expertise has received recognition from organizations such as UNIDO, CII, and Ministry of New and Renewable Energy, Government of India. Previously, Mr. Ashwin garnered consulting experience with Boston Consulting Group where he honed his skills working with large MNCs on projects ranging from strategy to operations and execution. He is an alumnus of IIT Bombay and IIM Ahmedabad. 
Gokul Shrinivas is the founder and CEO of Minion Labs, a Bengaluru-based startup. Minion Labs helps businesses reduce their electricity costs and improve their productivity by providing real-time device-level electricity consumption insights using a smart energy device delivered through its analytical platform. Gokul has won numerous awards and received recognition from government and private organizations including Startup India, Invest India, World Bank, UNEP, WRI, CII, KPMG, Tata Motors, Google, and the World Economic Forum. Previously, he worked at Amazon. Gokul is also a state-level hockey player, NCC cadet, Carnatic guitarist, and guest faculty at IIT Madras.
Manik Mehta is the co-founder and CEO of SAFER Infra. SAFER Infra is an infrastructure of rangers (first responders) who can respond and audit any safety issue or medical emergency within a short stipulated timeframe. This was created after co-founding Leaf Wearables, an XPRIZE winning company dedicated towards women safety, along with a brand called Leaf Studios. Before devoting all his energies to Leaf, Manik was working on four social ventures through a student-run organisation (ENACTUS) in college. He received recognition on the world stage for his self-sustaining venture created for Delhi's slum dwellers. Manik is an electronics engineer and an alumnus of Delhi College of Engineering where he developed the habit of tinkering and experimenting.