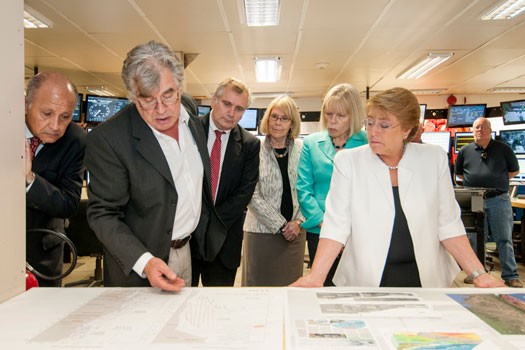 To solve a problem, you need to see the problem. Data science is redefining how we see and solve—unlocking correlations, revealing patterns, and making predictions that we can act on. It is also uncovering new issues with impact on our global society. 
 
Columbians are harnessing insights from large data sets to transform disciplines, redefine research horizons, reinvent learning, and solve problems in every field—from medicine to city planning, climate to journalism—while weighing the legal, social, and privacy implications of living in a digital society.
 
What causes autism? How do we lower violence? How do we best design cities? How do we defend privacy? Data science approaches can help answer these and many other vital questions.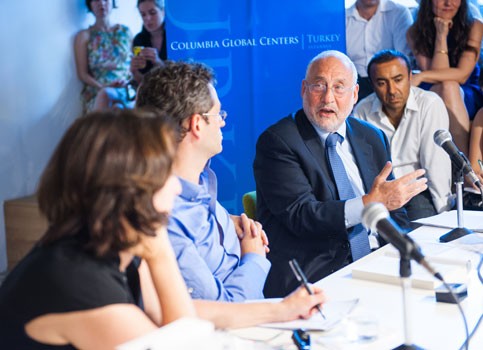 More than 90 percent of the world's data emerged over the last few years, but less than one percent of it has been thoroughly analyzed. Streams of data come from sensors gathering climate and infrastructure information, social media and cell phone activity, image libraries, epidemiological records and medical research, GPS signals, and other digital trails we all follow and help create as we go about our modern lives.
Every day brings new ways of gathering, analyzing, visualizing, and applying data. The more we understand and realize the tremendous potential of data science, the more we can use it for the good of mankind while mitigating threats to privacy, stability, and informational clarity.
Columbia faculty and students are solving complex problems in new ways with data-driven approaches. These include core research in data science theory and methods. They also span the digital humanities, biostatistics and genomics, data visualization, climate modeling, and digital journalism. We are exploring the design, analysis, and application of massive-scale computing systems for processing data in the most general sense. We aim to address the underlying system aspects of data science—including data processing, storage, and retrieval—which are central to some of the key research and societal challenges of the 21st century.
The Data Science Institute leverages more than 200 interdisciplinary faculty, collaborating at the frontiers of data science. The Collaboratory@Columbia is a University-wide program dedicated to supporting collaborative curricula innovations that ensure all Columbia students receive the education and training they need to succeed in today's data-rich world.
Transforming disciplines, realizing opportunity, and recognizing new challenges will require unprecedented levels of collaboration and innovation. We imagine a future in which embedded data scientists permeate every academic unit, propelling us to what will be undoubtedly a data-driven future. Data and Society commits to an expanding effort at Columbia, investing in the tools, talent, and collective creativity that will allow students and faculty to approach problems in new ways.
Related News from the Global Centers
Related Events at the Global Centers
There are no events to show with the selected date.
There are no events to show.
See current events