Book Talk - A Story to Save Your Life: Communication and Culture in Migrants' Search for Asylum
For our monthly book series, CGC Tunis held an online book event on Zoom, on Friday, February 3rd, 2023, hosting Dr. Sarah C. Bishop to discuss her latest book "A Story to Save Your Life: Communication and Culture in Migrants' Search for Asylum," a Columbia University Press book, and joined by Monette Zard as a discussant.
Dr. Bishop discussed some testimonies from the migrants mentioned in the book. She then shared some ways we can all contribute to helping migrants, whether through donations, volunteering, or simply learning and acknowledging their stories. A discussion was then followed, led by Mrs. Zard, with the contribution of questions from the audience.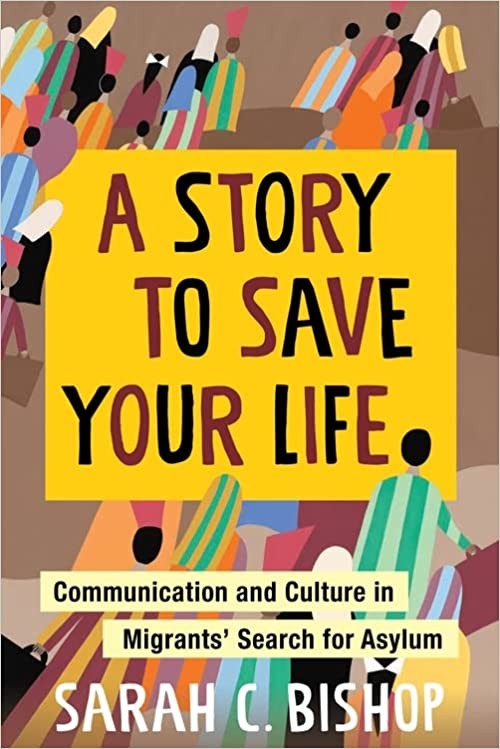 📚About the Book:
A young woman flees violence in Mexico and seeks protection in the United States—only to be trafficked as a domestic worker in the Bronx. A decorated immigration judge leaves his post when the policies he proudly upheld capsize in the wake of political turmoil. A Gambian translator who was granted asylum herself talks with other African women about how immigration officers expect victims of torture to behave. A border patrol officer begins to question the training that instructs him to treat the children he finds in the Arizona desert like criminals.
👩‍🏫About the Author:
Sarah C. Bishop is an associate professor in the Department of Communication Studies at Baruch College, City University of New York. She is on the board of directors of Mixteca Organization, a nonprofit that supports immigrant communities in Brooklyn, and she serves as an expert witness in U.S. asylum hearings. She is the author of Undocumented Storytellers: Narrating the Immigrant Rights Movement (2019) and U.S. Media and Migration: Refugee Oral Histories (2016).
Monette Zard is the Allan Rosenfield Associate Professor of Forced Migration and Health and Director of the Forced Migration and Health Program at Columbia University's Mailman School of Public Health. She is an expert on forced migration and human rights, with a career spanning the fields of policy, advocacy and philanthropy. Prior to joining Columbia University, she served as the Global Human Rights Program Officer at the Ford Foundation in New York and as Research Director at the International Council on Human Rights Policy in Geneva, Switzerland, a think tank focused on applied human rights research. From 2000-2003, she was a Policy Analyst at the Migration Policy Institute in Washington D.C. and held a visiting research fellowship in law at the Refugee Studies Centre, Oxford University. Prior to that, she directed the international refugee work of the Lawyers Committee for Human Rights. She has consulted on international human rights and forced migration issues for a number of organizations including Amnesty International, the Brookings Institute, Human Rights Watch and the United Nations High Commissioner for Refugees.