Electric Vehicle Adoption in India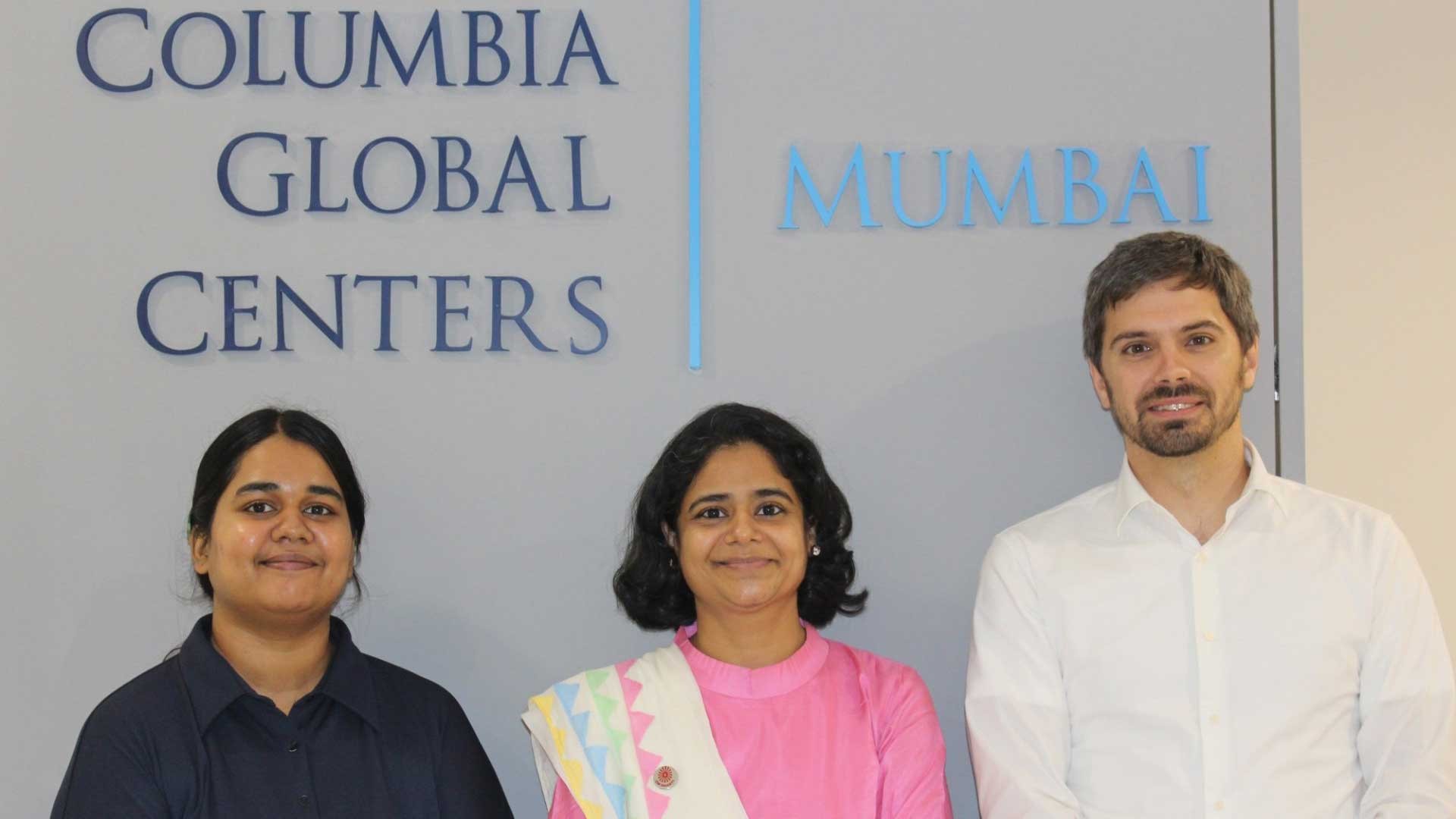 Around one quarter of the total carbon emissions are contributed by the transport sector, predominantly from the burning of fossil fuels. These emissions are the primary cause of air pollution related health concerns. As a country with one of the highest number of vehicles on road, primarily two and three wheelers, switching to e-mobility has been the top agenda for India.  The government signed the 2015 Paris agreement, focusing on decarbonization; a switch to electric vehicles (EVs) has the potential to reduce air pollution in major cities, reduce oil imports, and help meet India's climate commitments. The transition, however, requires strategic policy interventions and support from the private sector for infrastructure deployment, market development, and financing. 
To understand the current EV ecosystem in India - its drivers and challenges, Columbia Global Centers | Mumbai organized a panel discussion on August 29th, 2022, led by Dr. Tom Moerenhout, Adjunct Assistant Professor at Columbia University's School of International and Public Affairs (SIPA), alongside panelists, Dr. Rashi Gupta, Director at Vision Mechatronics, and Arohi Ninad Patil, Alliance for an Energy Efficient Economy. Dr. Moerenhout presented key findings from a recent report on India's EV ecosystem – a collaborative effort between Columbia University's Center on Global Energy Policy (CGEP), the Indian Center for Research on International Economic Relations (ICRIER), the International Institute for Sustainable Development (IISD), and Invest India. The report highlighted two critical aspects – charging infrastructure and the supply of critical minerals for the batteries. 
The discussion started with showcasing existing policies supporting the transition to EVs, such as the allocation of Rs. 1,000 Crores by the Government of India for charging infrastrastructure. Stakeholders from companies and think tanks gave their insights on ground-level challenges like affordability, installation of charging stations in housing societies, standardization of batteries, the importance of mapping zones in cities like Mumbai, profiling of vehicles, and revenue-sharing mechanisms. Dr. Rashi Gupta brought up the need to take a holistic approach for this transition by creating an efficient human resource pool and creating multi-use charging infrastructure to reduce e-waste from batteries. The second part of the session focused on sourcing critical minerals for EV batteries. Speakers stressed that while a few private companies in India are working on new technologies for extracting critical minerals, international partnerships and collaborations remain critical to  accelerating growth.
Summarizing the session, Dr. Moerenhout noted, "The EV ecosystem in India is gaining momentum and by plugging gaps, India has the potential to become one of the major EV manufacturing hubs in the world."