Lorenzo Kihlgren Grandi Brings City Diplomacy to the Paris Center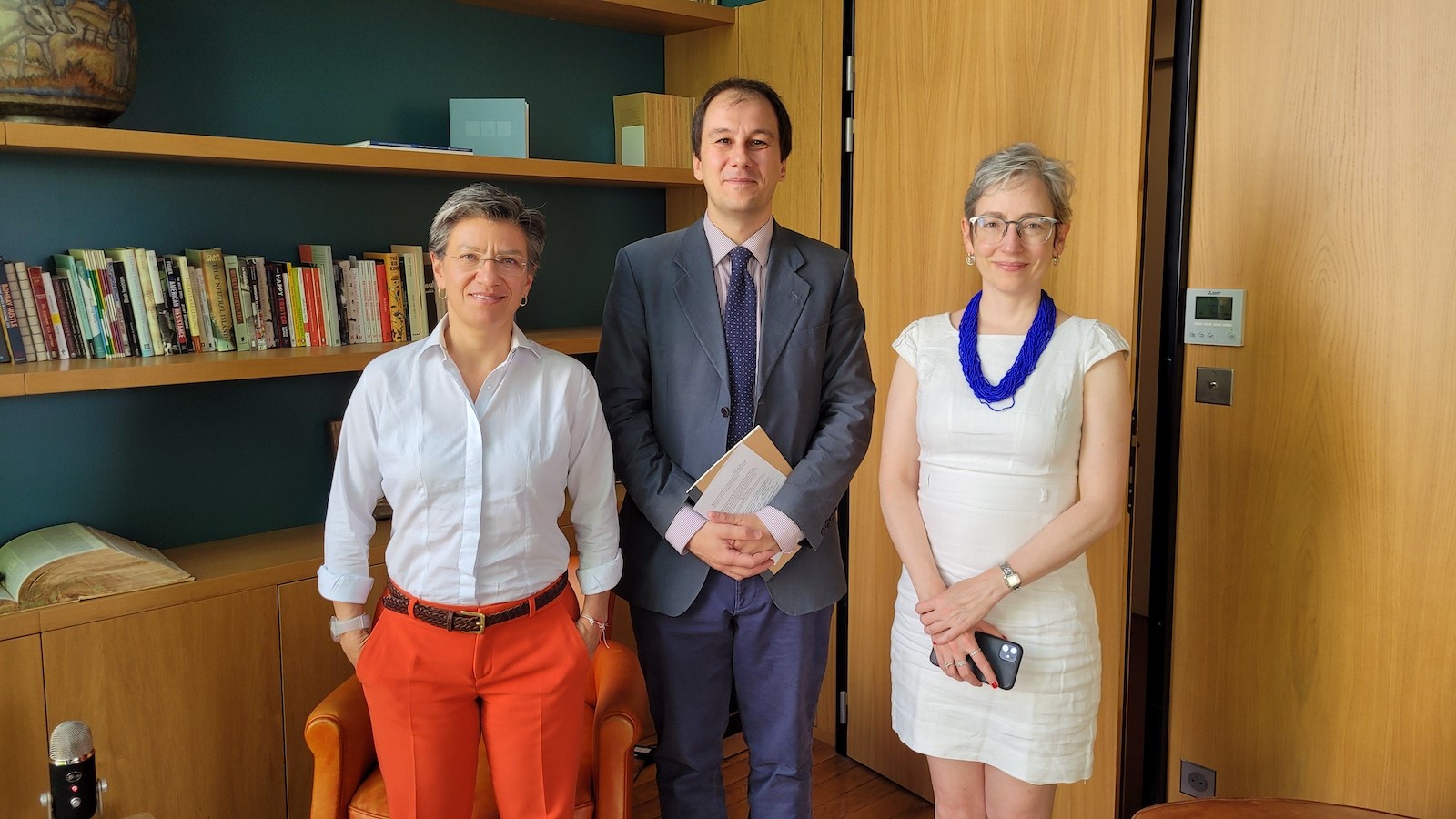 The City Diplomacy Lab, created and led by Dr. Lorenzo Kihlgren Grandi, brings together local municipal leaders to implement sustainable development policies on a global scale. Learn more about this new initiative and discover upcoming activities within the Global Centers network.
For those who are unfamiliar with the concept, what exactly is city diplomacy?
Despite having a profound impact on the lives of billions of urban dwellers, city diplomacy is still a largely unknown dynamic. In a nutshell, the term refers to international partnerships that enable cities to pursue local priorities and universal values more effectively. Popularized in past decades mainly under the bilateral perspective of sister cities agreements, it now finds its most impactful application in international city networks. These networks have proven to be particularly effective in addressing the major challenges humanity faces today: from climate change and migration, to growing inequalities and food security. While global in nature, these challenges exert their primary impact at the urban level: by collaborating with each other, cities can thus exchange urban solutions, join forces to carry out innovative projects, and conduct joint advocacy to share their values on the international stage.
Tell us more about the partnership between City Diplomacy Lab and Columbia Global Centers | Paris. How did it come about?
Strengthening the link between local and global is one of the foundations of the Columbia Global Centers network. So, my proposal to launch an international discussion on how city diplomacy can help urban centers reimagine themselves in the wake of the pandemic found fertile ground at Columbia Global Centers | Paris. In spring-summer 2021, we jointly organized Reimagining Cities, a webinar series featuring the lively dialogue between cities and universities. The success of the series led us to consolidate this approach by launching the City Diplomacy Lab, a Paris Center project, in September 2021. The Lab's actions, which include applied research, capacity-building, and public events, reinforce the practice and understanding of city diplomacy as a tool for sustainable, equitable, resilient development. It is also a unique approach to international relations focused on peace and multilateralism.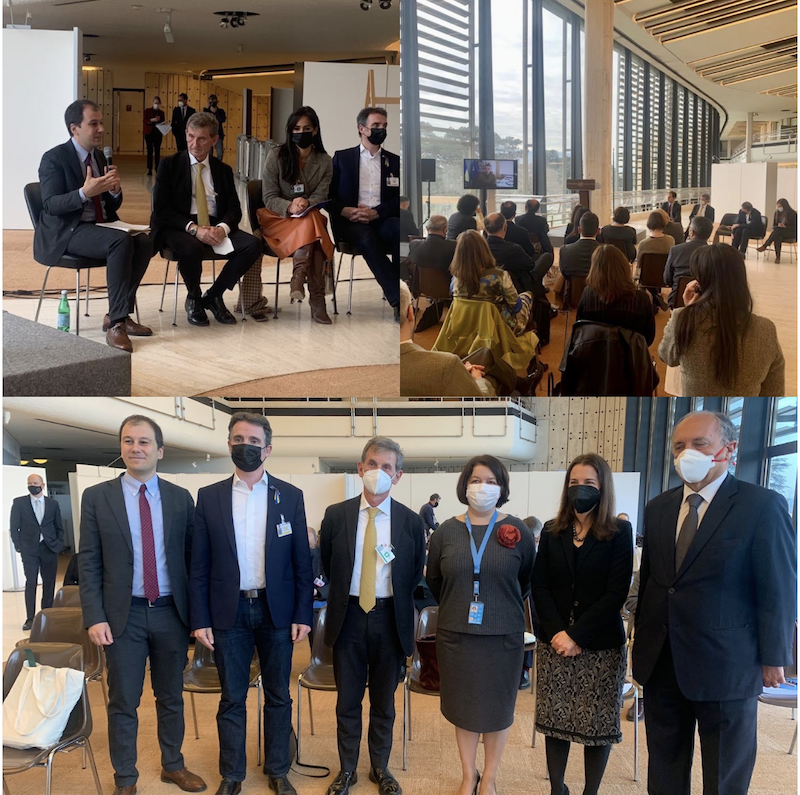 This year, you also worked with CGC Tunis to develop a capacity-building program. Can you share more about this project?
During Spring 2022, the City Diplomacy Lab implemented capacity-building training workshops for African municipal officials in partnership with Columbia Global Centers | Tunis and the International Association of Francophone Mayors. Two cohorts of 16 representatives from African cities met at the Center's beautiful premises, where the Lab's instructors shared the powerful tools provided by city diplomacy to strengthen their urban migration and digital transition strategies.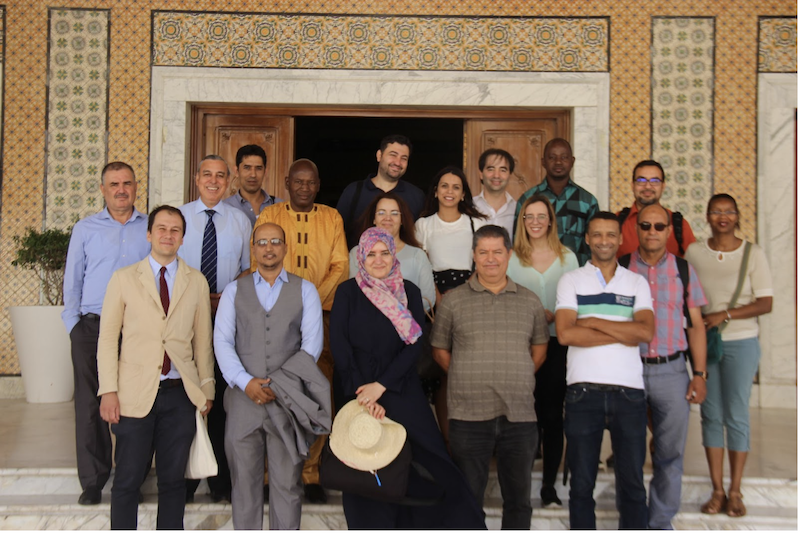 What upcoming projects are planned for this academic year?
The City Diplomacy Lab has several projects planned for this academic year. First, from a capacity-building perspective, it is developing programs to enhance sustainable development in European, Middle Eastern, and African cities, in partnership with the Columbia Global Centers in Paris, Amman, Nairobi, and Tunis, as well as with United Nations agencies and programs.
Several projects will also directly involve students: this includes an annual seminar taught in Columbia's Undergraduate Program in Paris, and a dual hackathon to develop innovative solutions for refugees. The hackathon will take place simultaneously in Paris and New York.
Finally, the lab is developing a program to guide municipal governments in analyzing and overcoming the main challenges of city diplomacy.
Follow the City Diplomacy Lab on social media to learn more about our upcoming activities.
Twitter | Facebook | Instagram | LinkedIn