Meet Tara Heuzé-Sarmini, alumna of SciencesPo, University of Cambridge and Columbia University
Her most recent project, Commune Coliving, was selected as one of five startups worldwide to join the Columbia Venture Community Impact Program.
March 21, 2022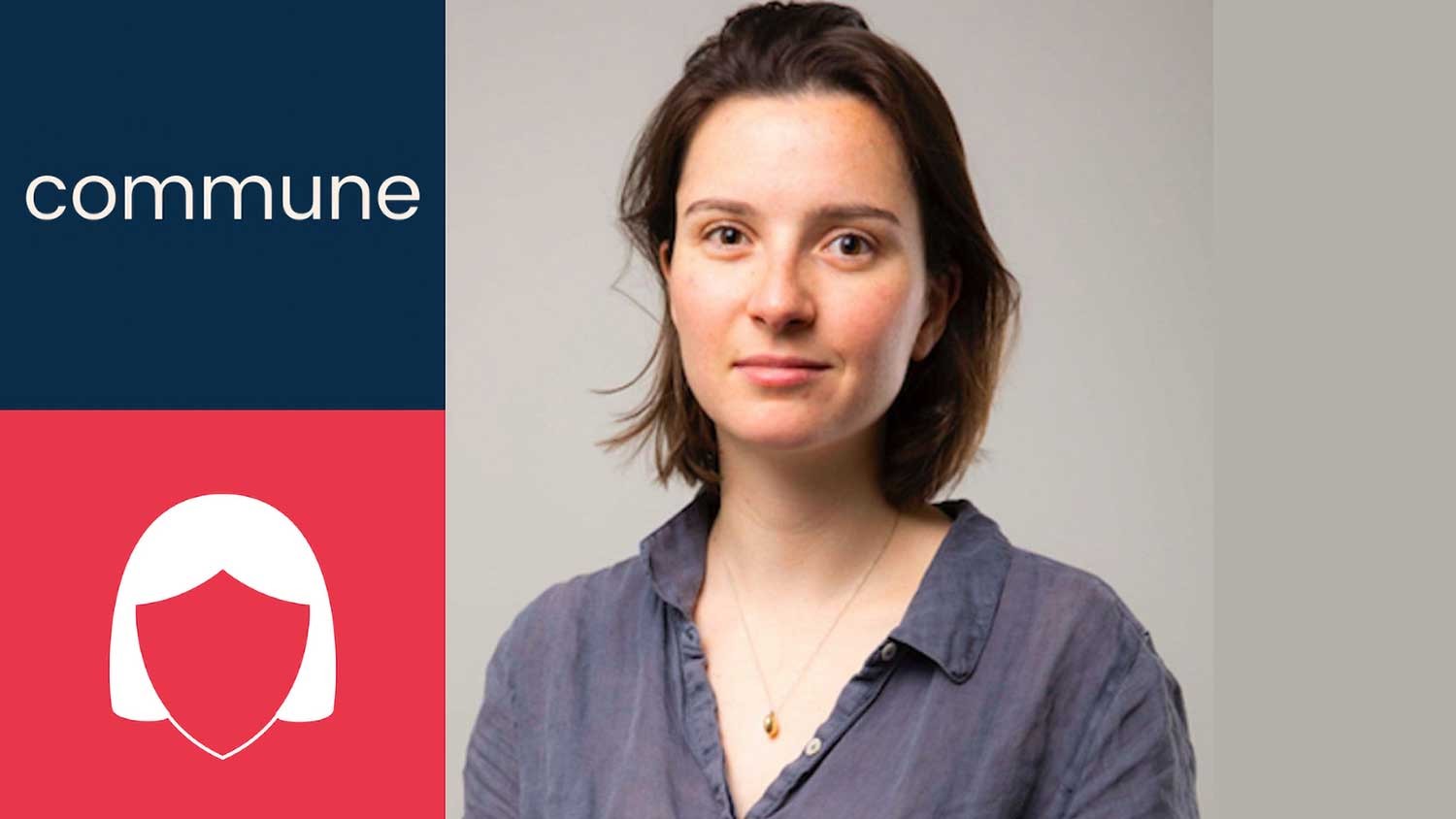 Tara Heuzé-Sarmini
Alumna, Columbia-SciencesPo Dual MIA (2017)
Founder, Les Règles Élémentaires 
Co-founder and CEO, Commune Coliving
---
After graduating from SciencesPo, the University of Cambridge and Columbia University, Tara started her career in tech, and is now dedicating her time to social innovation and disruption. Her most recent project, Commune Coliving, was selected as one of five startups worldwide to join the Columbia Venture Community Impact Program and is currently based at Reid Hall. We sat down with Tara to talk about her her journey, her work, and her inspiration.
Can you tell us a bit about yourself and the projects you have been working on?
I'm a 28-year-old European, who was born and grew up in Paris in an international family (a Syrian grandfather, Swedish cousins, a dad who lives in Italy, sisters in the U.K. and the U.S.). I had the chance to live abroad (Moscow, Cambridge, and New York) for a couple of years, and after witnessing first-hand Brexit and the election of Trump, I decided in 2017 to move back to France, where I'm able to lead impactful and meaningful actions to improve our society as a whole. 
At 21, I started Règles Élémentaires, a disruptive NGO leading the fight against period poverty and taboos surrounding menstruations in France and Europe. I'm currently a board member of the organization. At Règles Élémentaires, we built a powerful digital platform enabling citizen mobilization anywhere anytime that lets us bring online activism into real life. The organization was instrumental in raising awareness around period poverty, in passing bills to make sanitary products widely accessible and unlocking budgets to make them free for people in need. To date, Règles Élémentaires has collected over 10,000,000 products that have benefited about 300,000 women.
At 27, I created and co-founded Commune, the very first coliving concept for single-parent families in the world. I'm the CEO and run the company with my business partner Ruben Petri. At Commune, we make residents' lives easier by creating a community in which all parents and their children are able to thrive. We bring a pragmatic and much-needed turnkey housing solution to best accommodate parenting duties and address kids' needs. By doing so, we prevent the vicious circle of social, professional and financial hardship traditionally experienced by solo parents after a family breakup. Indeed, it's the #1 factor of impoverishment in France and Europe, with single-parent households losing about 30% in quality of life 1 year after the breakup. Furthermore, single-parent families represent a growing share of the population: it's 1 family in 4 in France and almost 1 in 3 in the US! By offering a pragmatic and affordable housing solution to single-parent families, Commune directly helps women who represent the immense majority of single parents (81% in France, as of 2020). 
What progress has been made at a societal level to combat the general taboo surrounding menstruation? Why is this taboo as strong as it is?
A lot of progress has been made to put an end to taboos surrounding menstruation since I launched Règles Élémentaires in 2015! Indeed, back then, no one even understood the expression "period poverty." Now the President of France speaks about it publicly and so do many candidates running for office! More concretely, thanks to our actions, sanitary products are now widely available for people in need in France. Most notably, they are free for people in prison (since 2020) and in all universities (since 2021). 
The taboos are very strong because they date back to the origins of mankind... And it's hard to deconstruct millenia-long beliefs! Indeed, menstruation, which is a natural phenomenon, became a cultural "impensé" adding to the long list of discriminations experienced by women throughout ages and times. 
Where does the idea for Commune come from? There are examples across history of this type of living. How do you plan to successfully adapt and reapply this concept to modern-day society?
I first heard of coliving in 2019 when I was head-hunted by a big company in the sector looking for its Head of Growth for Germany. I found the concept super interesting but quickly realized I wasn't interested in developing coliving for yuppies working in tech in Berlin (!). However, it became evident that it was a great solution for isolated people and quickly knew my next professional adventure would be in this field. 
I first considered coliving for senior people, but I realized there were already many actors working on it, and as I was researching the field, I saw the huge opportunity represented by the growing group of single parents worldwide... and was shocked to realize nothing consistent had been done yet to address their needs! It became obvious that was what I would dedicate myself to for the next couple of years - especially as I was brought up by a single mother, and witnessed first-hand the challenges parents face when it comes to pursuing a career and raising children alone.
How can the concept of coliving impact issues of gender equality?
Housing, especially in tense markets like Paris/New York/etc. is intrinsically discriminatory, as it is economically rational for owners to choose the highest-earning candidates in the tenant selection process. At the same time, it is well-known that there's a structural gender pay gap: in the EU for instance, women in 2020 were still paid 13% less on average than men! It has far-reaching implications given that where one lives impacts many dimensions of one's life: commute time, school zoning, etc. Therefore, coliving, by focusing on specific groups, can reduce substantial gender inequalities. 
Looking back, what do you wish you had known when you were just starting out as a young female entrepreneur? What advice would you give to a young female entrepreneur now?
In my first job, I was told I was too loud, too direct and challenging my team too much... The traits seen as negative in a woman's personality were actually the same traits praised if displayed by a man: all of a sudden, within the same company, my male counterparts would be praised for asserting their opinions, their strong views and for "hustling". This phenomenon - which relies on pretty common cognitive biases - is extremely well illustrated in Jennifer Eberhardt's essay Biased.
My main piece of advice for a young (female) entrepreneur would be to believe in themself and not let anyone get to them and discourage them in the pursuit of their goals. I would also strongly advise to call out any sexist actions/comments/"jokes," under any circumstances!
Who are the women that have inspired you?
Beyond my mom (!), I'm very much inspired by politicians like Jacinda Ardern, New Zealand's inspiring and humble Prime Minister; and Salomé Zourabichvili, Georgia's great President and former French diplomat. I'm also a big fan of business-women like Yasmin Dolatabadi-Green, the Director of R&D at Jigsaw (the unit within Google that explores threats to open societies); and Mathilde Collin, the charismatic CEO of Front App.