Metal Exposures and the Fetus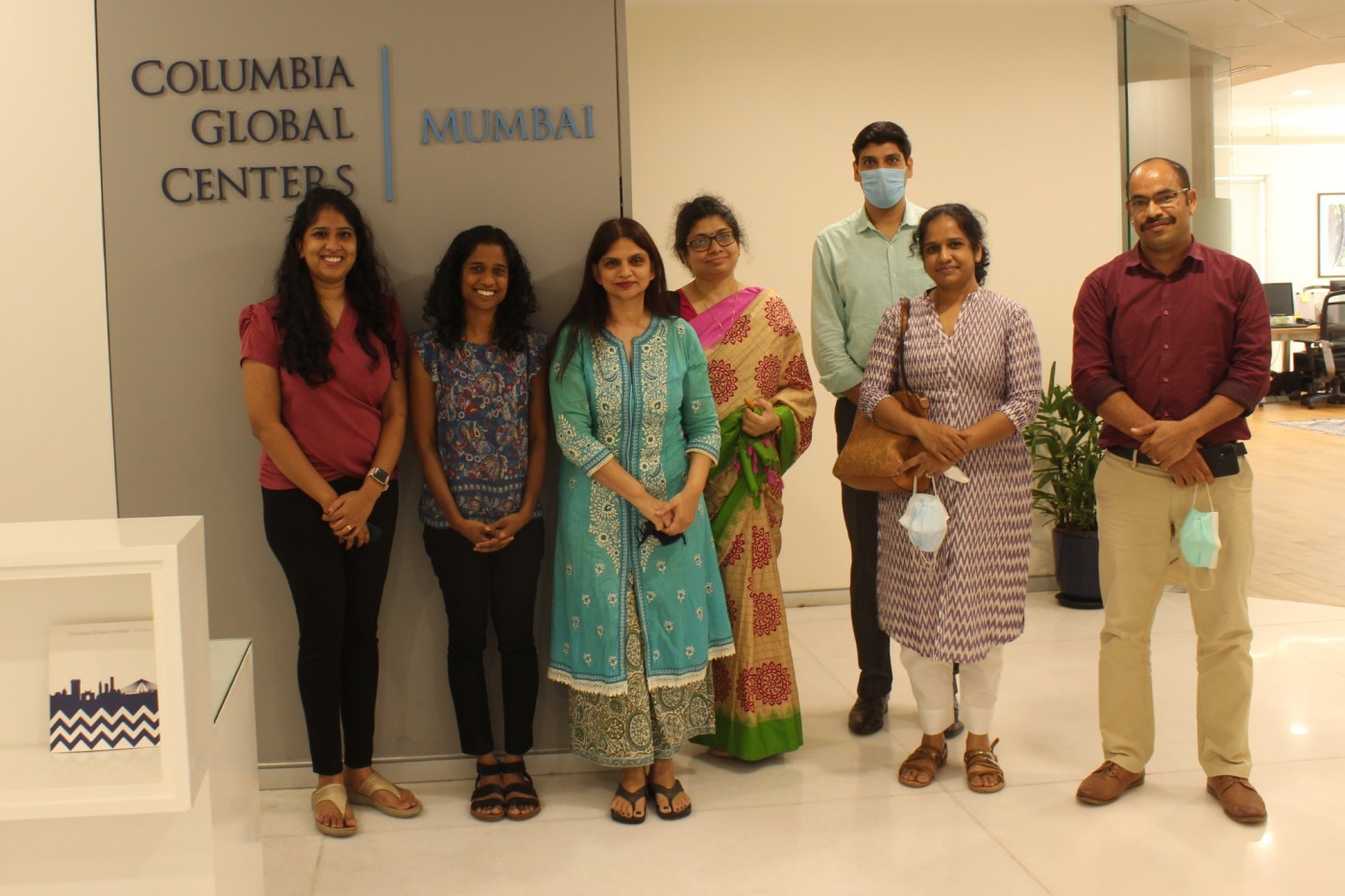 Populations in India are susceptible to toxic metal exposure in contaminated water and soil. Prolonged exposure to heavy metals can cause detrimental health effects like low birth weight, neurodevelopmental disorders, reproductive cancers, anemia, and postpartum hemorrhage in children and adults. With growing evidence on the impact of environmental exposures on population health, the intersection of public health and environmental sciences is emerging as an important area of research interest for India and the global community. 
To advance research on critical public health issues, including environmental health, in India, the Yusuf Hamied Fellowship Program was launched in 2018 as a collaborative initiative between Columbia University's Mailman School of Public Health and the Columbia Global Centers | Mumbai. A 2021 Fellow from this program, Professor Maya Deyssenroth, Assistant Professor in Environmental Health Sciences, is identifying multi-metal exposure in pregnant women in India and its impact on early life health outcomes during the perinatal period. The perinatal period - 28 weeks before and 7 days after birth - represents a window of heightened vulnerability to environmental exposures, particularly heavy metals like lead, arsenic and cadmium which can disrupt the growth and development of a developing fetus. 
Professor Deyssenroth delivered a talk entitled Perinatal Signatures of Exposure-Induced Health Outcomes: Opportunities for Insights from the Indian Subcontinent to discuss the state of research and the need for investigating environmental exposures in India. She discussed current research gaps in studying adverse health outcomes from exposure to air pollution, climate change and contaminants in groundwater and soil. The talk was followed by a discourse on potential research opportunities and study cohorts for examining exposure levels and health effects over a period of time. Faculty from the Mailman School of Public Health and public health institutions in India attended the talk and shared their research expertise.
To build research collaborations for her work, Professor Deyssenroth visited India in June 2022, and connected with public health institutions and research laboratories in Delhi, Hyderabad and Mysore where she met research teams for a better understanding of their study populations. On 23rd June 2022, the Center organized a discussion group with Professor Deyssenroth and experts in environmental health sciences for inputs and insights on environmental exposures in India.  Professor Deyssenroth highlighted the current research priorities in perinatal health, and explained the goals and objectives of her research during the meeting. Research scholars from the International Institute of Population Sciences, IIT Bombay and The Foundation of Medical Research participated in the discussion group, and discussed exposure sources, and types and levels of environmental exposures across different geographies in India. The experts provided valuable feedback and recommendations on the scope and study design of this cutting-edge project. 
Remarking on her experience in India, Professor Deyssenroth noted, "This visit to India has been incredibly fruitful to lay the groundwork for collaborative projects. I truly enjoyed the opportunity to meet with leading experts across varied fields pertinent to perinatal health and discuss our common research goals. I look forward to building on these conversations through future collaborations."